Fundraising and Events
VALENTINE'S BASH
Feb 11 7:00 PM - 1:00 AM
Our lovely Wish Mum and supporter Sharon Lynch has organised a "Valentine's Bash" to raise funds and grant Wishes for our courageous children.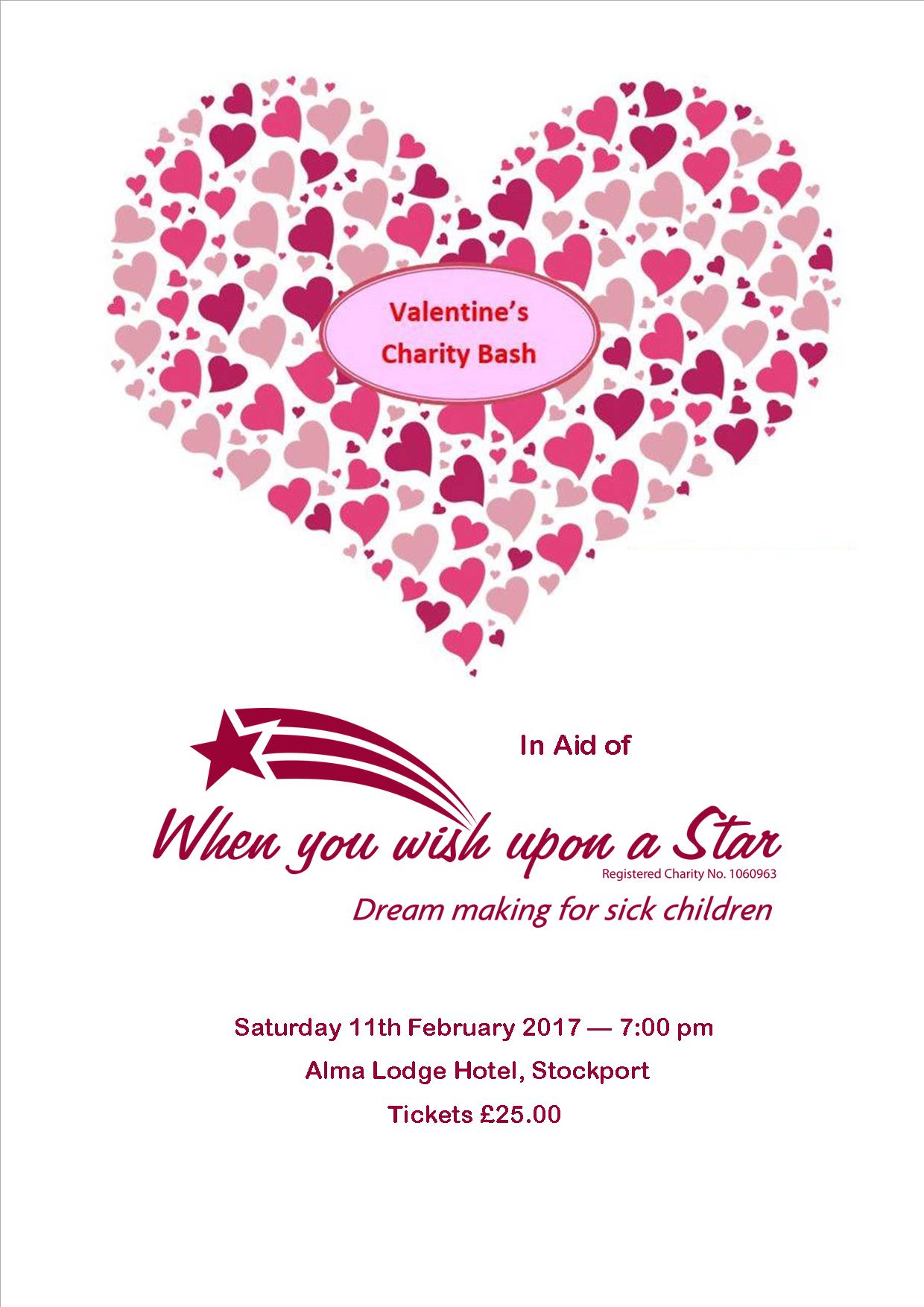 This will be a fun evening for everyone, whether you are a couple or single and coming along with friends.
There will be food, a DJ, lots of prizes and singer Karen James will entertain you.
For tickets please contact: Sharon Lynch on 07880 720 767

Cost: £25.00 Per Ticket
For further information:
Telephone: 01663 766 744
Email: jen.hughes@whenyouwish.org.uk

Venue: Alma Lodge Hotel
149 Buxton Road, Stockport SK2 6EL
Upcoming Events
Aug
Sep
Oct
Mar
---