Center Parcs
All of our families had arrived and checked into their Woodland Villas and began to make their way to the Venue for the first event of the weekend. We had a delicious buffet dinner planned and all the Wish Team and the Wish Volunteers from Iceland (our sponsors) were on hand to give them the best weekend ever.
The Snow Fairies had paid a visit to Center Parcs during the night and left a lovely scattering of snowflakes all around the village, giving everywhere a wonderful magical feel. Santa's Elves were outside his workshop in their red and green outfits making sure that no-one missed the reindeer who were parked at the side of Santa's sleigh, getting ready for their annual journey through the skies on Christmas Eve, and filling up on reindeer food for their long night.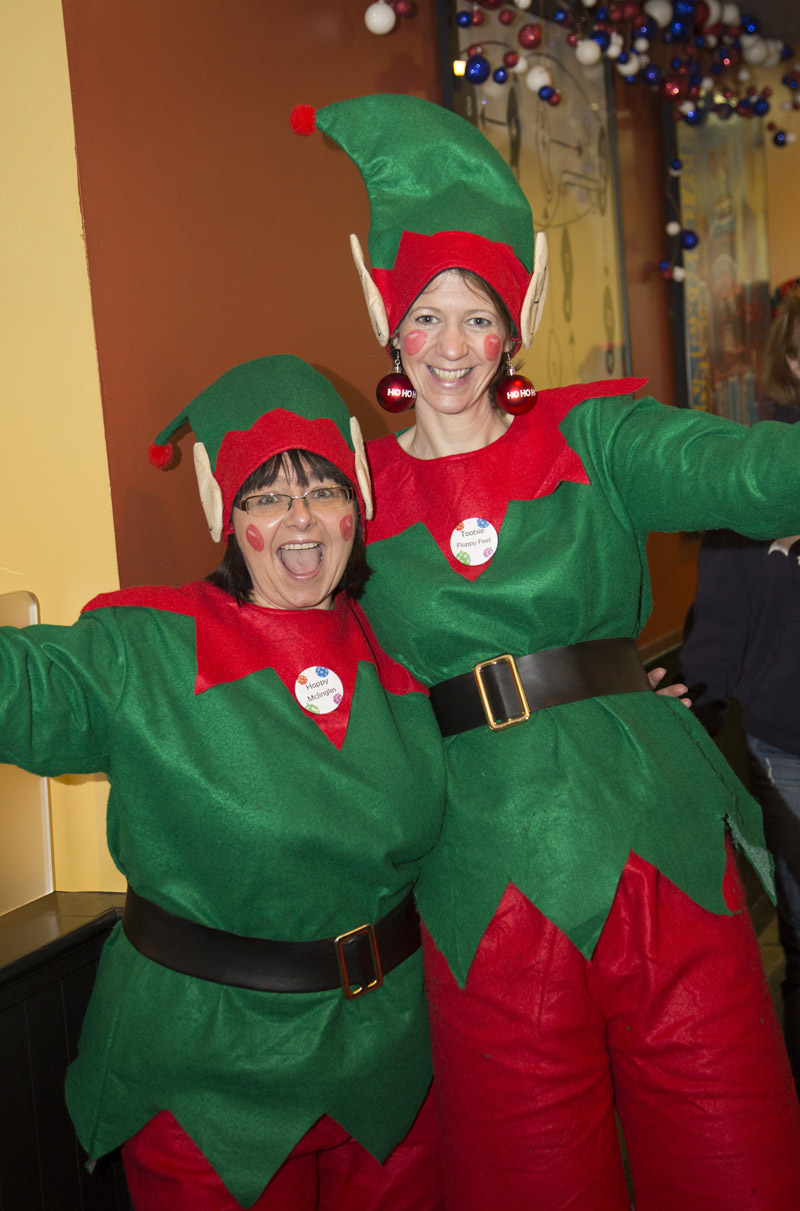 Paul, our entertainer for the weekend, and John our magician were on hand to greet all our excited families and introduce them to new friends whilst they enjoyed their delicious dinner. Afterwards there were crafting tables where the children made Christmas Cards, decorated gingerbread men, designed their own key rings and badges and the best job of all was making chocolate pizzas, decorating them and then eating them - Delicious!
The children sang, told jokes and really entertained us until it was time for bed and Paul told everyone we were all having breakfast with Santa the next morning in Huck's American Diner. Cue  much excitement!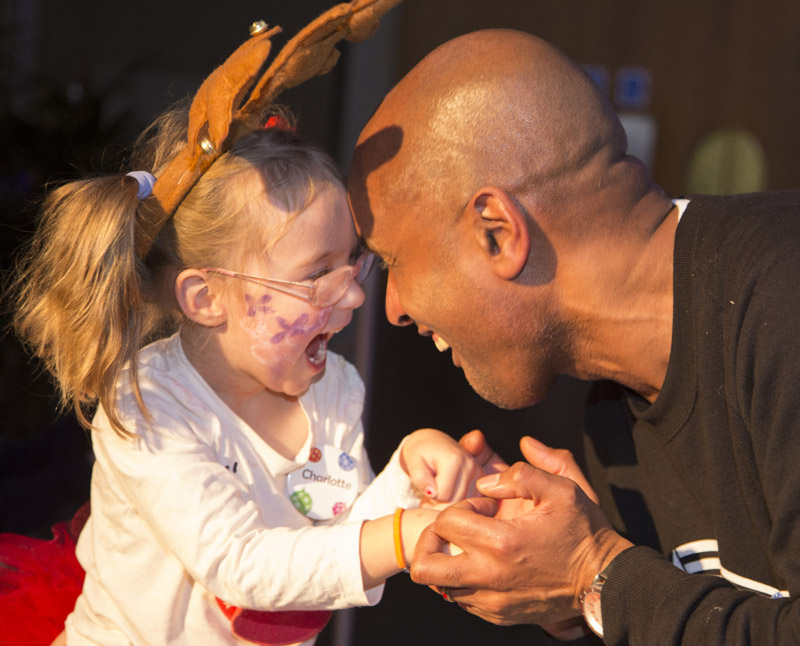 Of course the children were all on time the next morning and, despite the rain, our Celebrity friends arrived with Snow White, Queen Malificient, our Elves Happy McJingles & Tootsie Floppyfeet, Cinderella, 2 Minions, Bob the Builder, Peppa Pig and 2 bushy tailed squirrels! We were delighted to have friends from Coronation Street, Hollyoaks, Doctors and Emmerdale joining in and sampling the fantastic cooked breakfast which included pancakes, milkshakes and a wonderful chocolate fountain! The highlight of course was meeting Santa and receiving a gift from him to take with them. 
While everyone was enjoying their morning, our elves crept into their villas and left a Christmas Stocking with a box of chocolates inside with the child's name on it - awesome! Then the families were off to tour the Parc and try all the many things available to them including pottery making, swimming in the tropical dome, stuffing a teddy bear, experiencing a horse drawn carriage ride and loads more.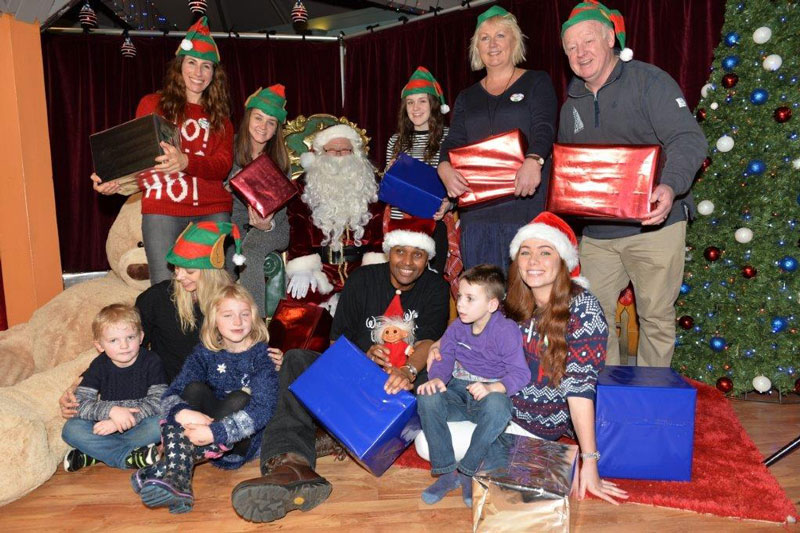 The evening brought a flurry of makeup, wonderful outfits and amazingly talented singers in our Frozen show. Princesses Elsa and Anna appeared and told us their story and let us meet their friend Olav the Snowman. Our surroundings were changed into the snowy world of Arendelle with ice pixies, princesses, polar bears, reindeer and there was even a beautiful unicorn hiding among the snowy fir trees. 
We all joined in with a Frozen sing a long of 'Let it Go' and each child received a small gift from the Ice Princesses. After the show we had a Gala carvery dinner served by the Wish Team, Iceland Volunteers and the Celebrities. A delicious turkey dinner with all the trimmings, plus the most delicious desserts direct from our sponsors at Iceland - mmmm yummy! All too soon the evening was at an end and the children danced home to their Woodland Villas, tired but very happy.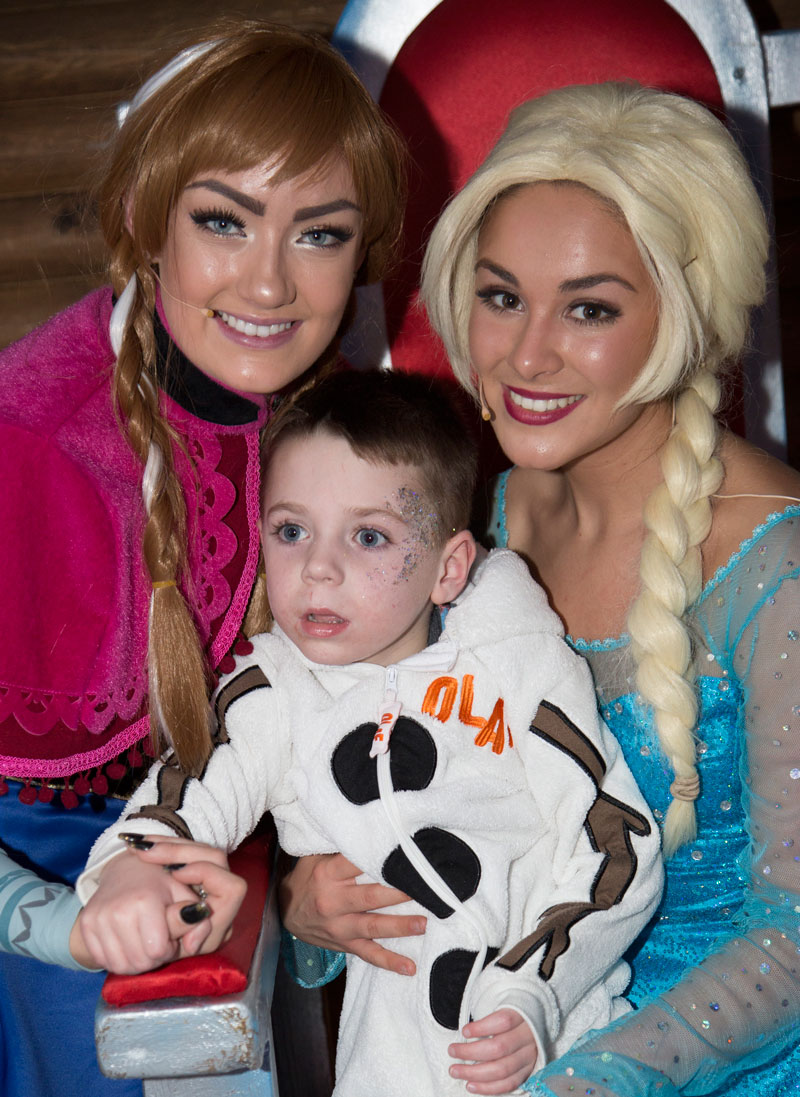 Sunday morning started bright and crisp and the children carried on spending their Center Parcs vouchers we had given them. They hired bikes and rode across the Parc, had pony rides, played ten pin bowling and some of our mums even found time to spend in the beautiful Spa.
Our pantomime, Sleeping Beauty, began mid afternoon and it caused much hilarity with the children booing the baddie and cheering for the handsome prince. As soon as the panto was at an end we went outside and down a lantern lined pathway to watch the most amazing firework display overlooking the lake. The fireworks were staggering! So beautiful and lasted such a long time, eventually  ending with Santa Claus coming out of the smoke and being rowed over the lake in a boat. Magic!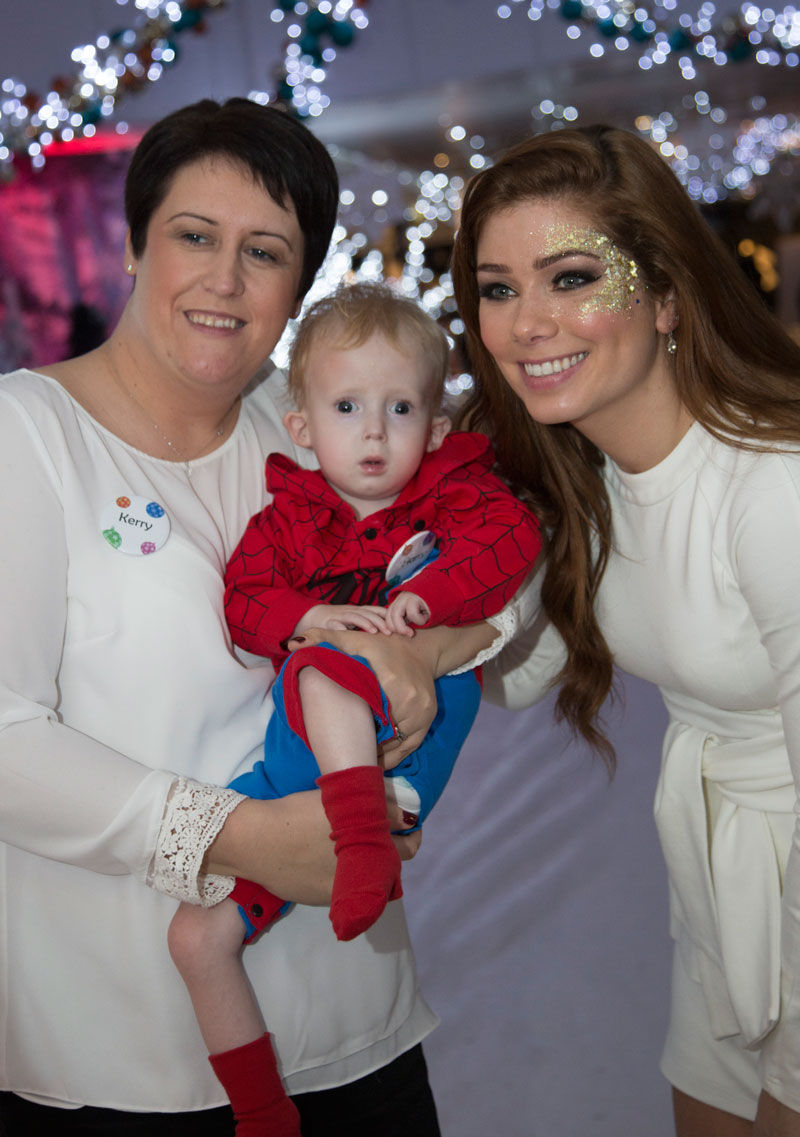 To end our wonderful weekend a Gospel Choir sang Christmas Carols as we ate our last party dinner together before lining up and clapping all our families goodbye as they danced their way out of the doors. Some of the children shed tears as they said their goodbyes and there wasn't a dry eye from the Wish Team and Volunteers as we waved farewell to some amazing and courageous children and their families. 
Well done everyone for making this Winter Wonderland so special and now we start again for 2016 x