Community Fundraising
When You Wish Upon a Star relies on many hundreds of generous people within the community.
This enables our charity to continue granting Wishes for our very special Wish children and we are grateful when a community group, individual or school chooses to raise money for us.
FUNdraising can be fun and it could be anything from organising a coffee morning, to a whole group within your community taking part in an event.
We are here to advise your community group on a fundraising activity for you and provide support whilst you are organising your event. We can be available to come and talk to your group or school about our work and the Wishes that we grant to some very brave and courageous children.
A-Z Community Fundraising Ideas
Are you stuck for ideas of how you can fundraise and organise an event?
---
We need your help
We are a non government funded charity which means that we very much rely on donations coming into the charity from our community supporters and which makes your donation so much more important to us.
---
How can you get involved
There are many ways in which you can get involved within your community, whether it be with a group of family and friends, at your club, with your work colleagues or at school.
---
Organise an event
---
Other pages in this section...
Corporate Fundraising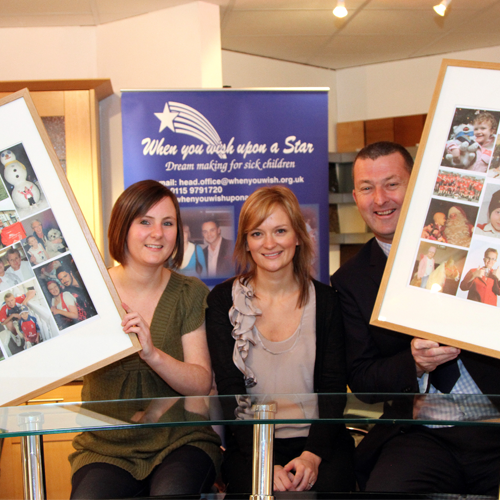 Companies work with us not only to demonstrate good CSR but also as we can help you meet your objectives and can provide ideas and support.
Read more...
---
Volunteering
When You Wish Upon a Star offers a range of volunteer work and volunteering with us is a great way to develop your skills, meet new people and work as part of an enthusiastic team. You could help us raise funds, make our events a success or represent us
Read more...
---
Contact Us
Contact WYWUAS
Read more...
---