9th December 2017
Santa's Tractor Rides
Join us at the Gleaners Inn on Saturday 9th December for FREE Santa's Tractor & Sleigh Trailer Rides for all the children. Free toys for all the kids!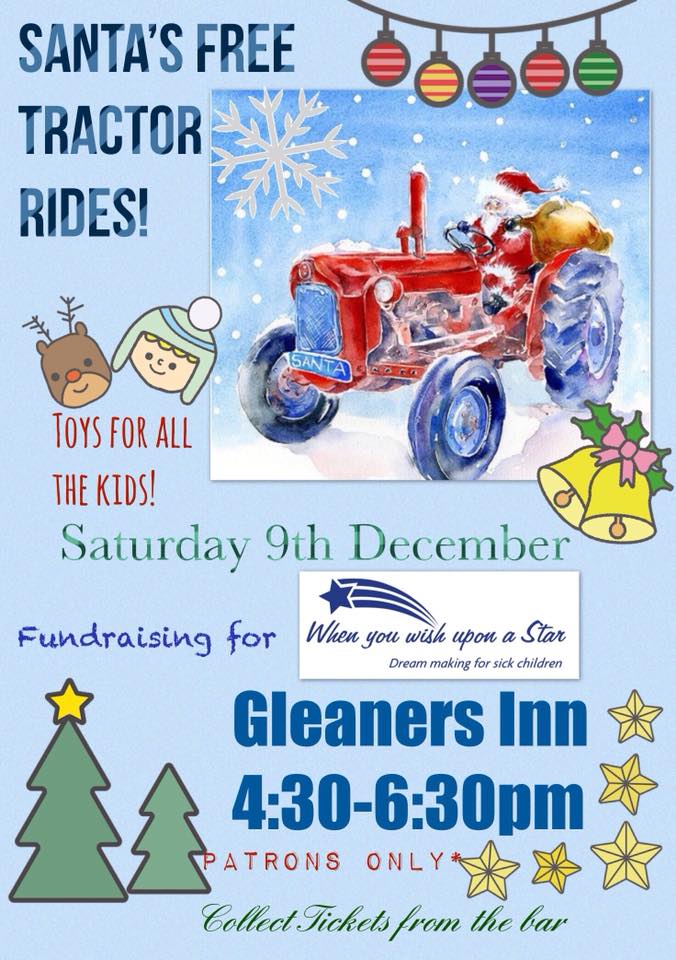 We are asking for donations to When You Wish Upon a Star from the patrons of the Gleaners Inn only. So why not come along to see Santa and enjoy the rides.
Patrons Only, please collect tickets at the bar!
The Gleaners Inn, Bonner Lane, Calverton, Nottingham
4.30 - 6.30pm
Contact The Gleaners Inn on 07779 628302 or gleanersinnltd@gmail.com