9th November 2018
Driver Hire Grimsby & Scunthorpe Charity Race Night
Driver Hire Grimsby and Scunthorpe are proud to present a Charity Race Night in aid of
When You Wish Upon a Star.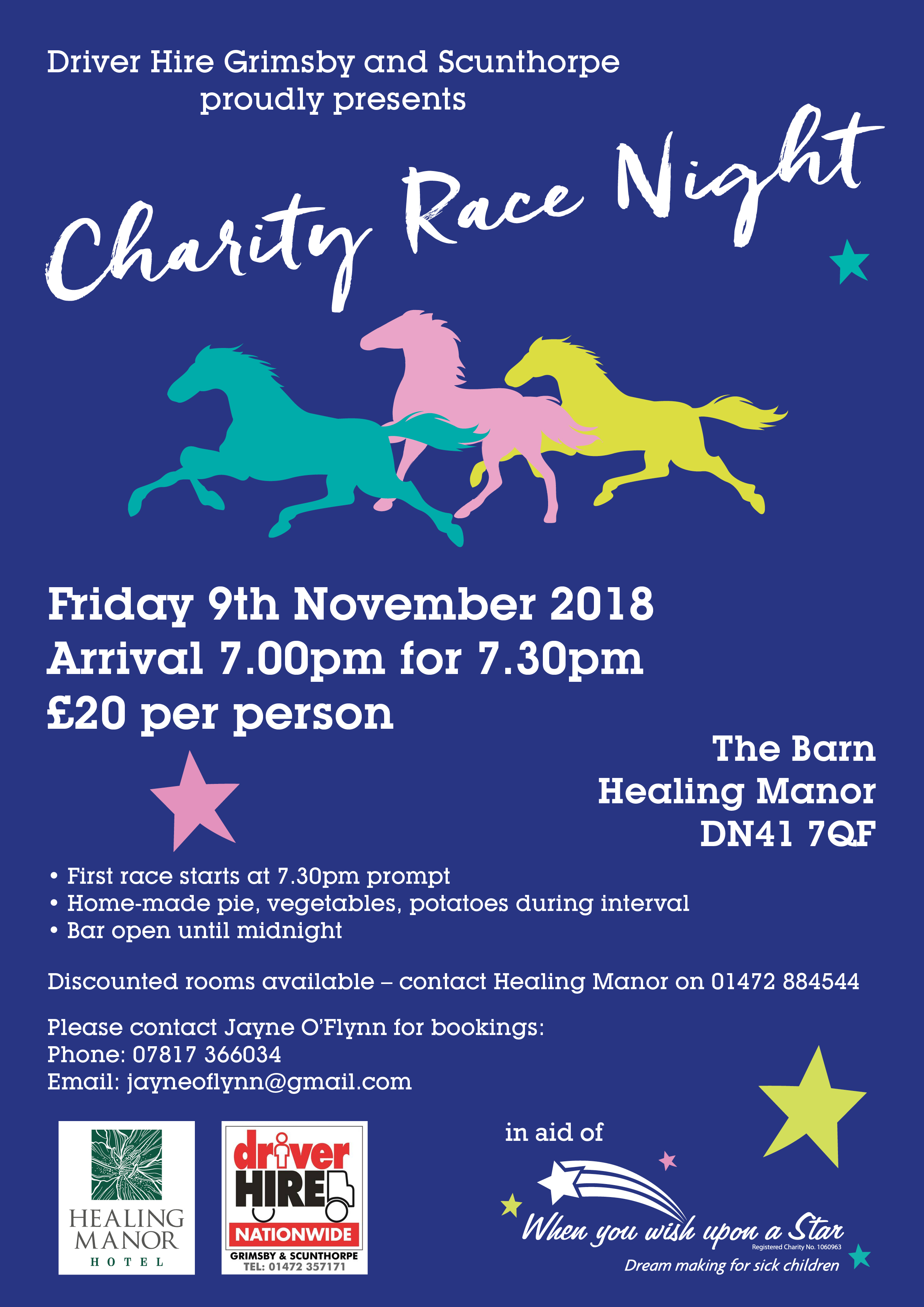 Being held in the beautiful barn at Healing Manor Hotel, with arrival at 7.00pm for a prompt first race at 7.30pm.
Tickets are £20 per person and available from Jayne O'Flynn on 07817 366034 or by emailing jayneoflynn@gmail.com
Discounted rooms are available overnight by contacting Healing Manor - 01472 884544
Race sponsors are being sought for eight individual races at £50 per race and horses and jockeys can be sponsored for £2 each. Please contact Jayne for details. There will be a tote on the night to back the horses.
This is going to be a fabulous night of fundraising, and guests will enjoy Stephen Bennett's homemade pies (still made to this day from an old family recipe) with vegetables and potatoes (special dietary requirements including vegetarian option are available only if ordered at time of booking).
So gather your friends and book your places now and remember - all profits from this night will help us to make special Wishes come true for our incredible, brave children
For further information feel free to call Joanne on 01472-827100