15th July 2020
London to Paris Wish Bike Ride
Our London to Paris Wish Bike Ride will see our incredible cyclists cycling from capital to capital as we celebrate 30 years of granting magical Wishes!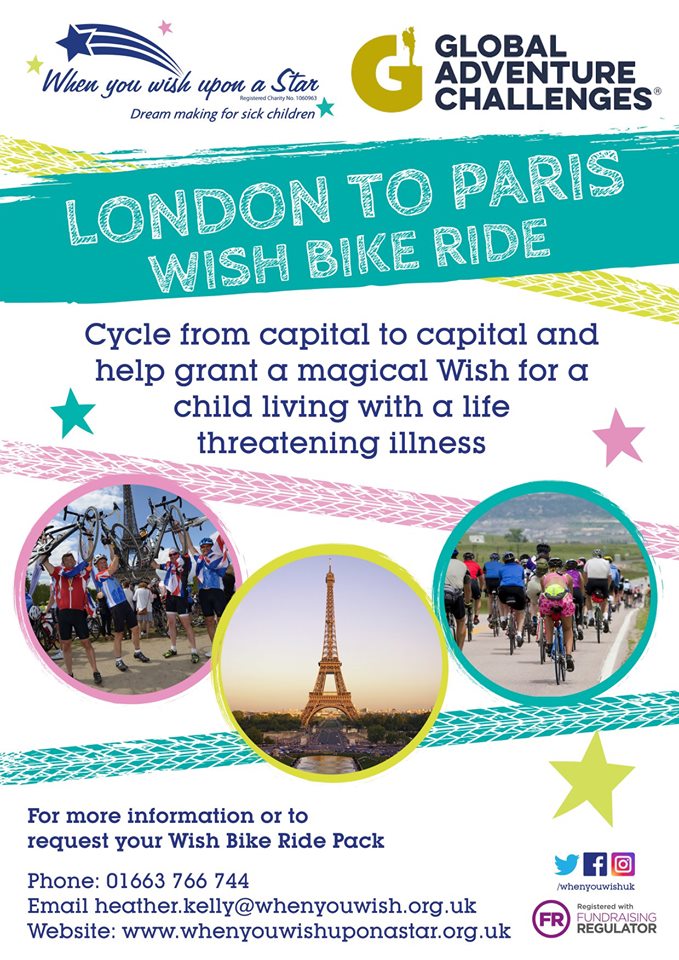 The event will be held between 15-19th July 2020 and after four days of challenging cycling across countries, those taking part will arrive just in time to see the Tour De France hit its peak as it reaches the streets of Paris.
There is a £125 registration fee with a minimum fundraising of £1,600.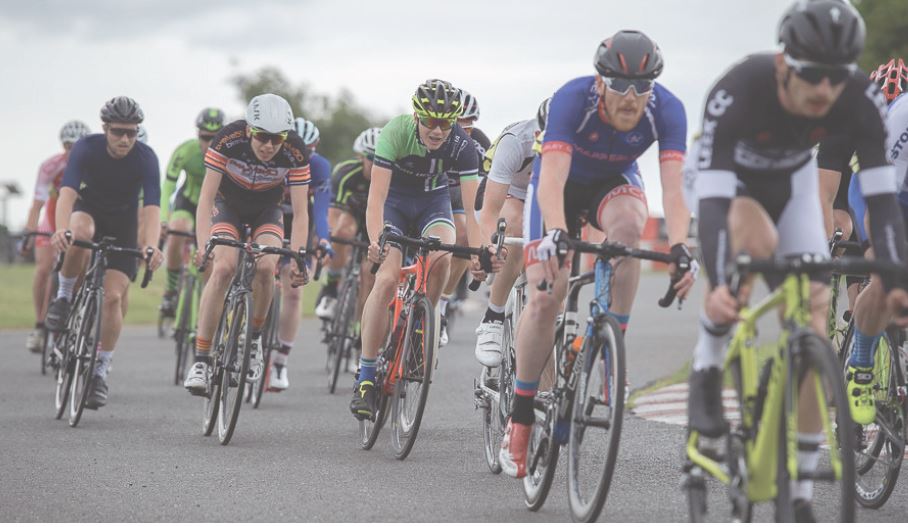 If you're a keen cyclist this is an unmissable opportunity
For further information:
Contact Heather on 01663 766 744 or
Email heather.kelly@whenyouwish.org.uk
Venue: London to Paris
Start Date: 15th July 2020
End Date: 19th July 2020
Start Time: TBC
End Time: TBC
Sign up and raise as much money as possible in order to allow us to grant more magical wishes