17th July 2020
Run the Blades
Join our Wish Team this Summer at the UK's largest Onshore Wind Farm, Whitelee Windfarm and take on the incredible Run The Blades with our friends at Breaking Strain Events?
Run The Blades is a SELL OUT event each year and one for the "running bucket list", boasting the most crazy and amazing looking medals when you cross your finish line and we are thrilled to offer our supporters the chance to experience this amazing and unique trail run with our exclusive Wish charity places!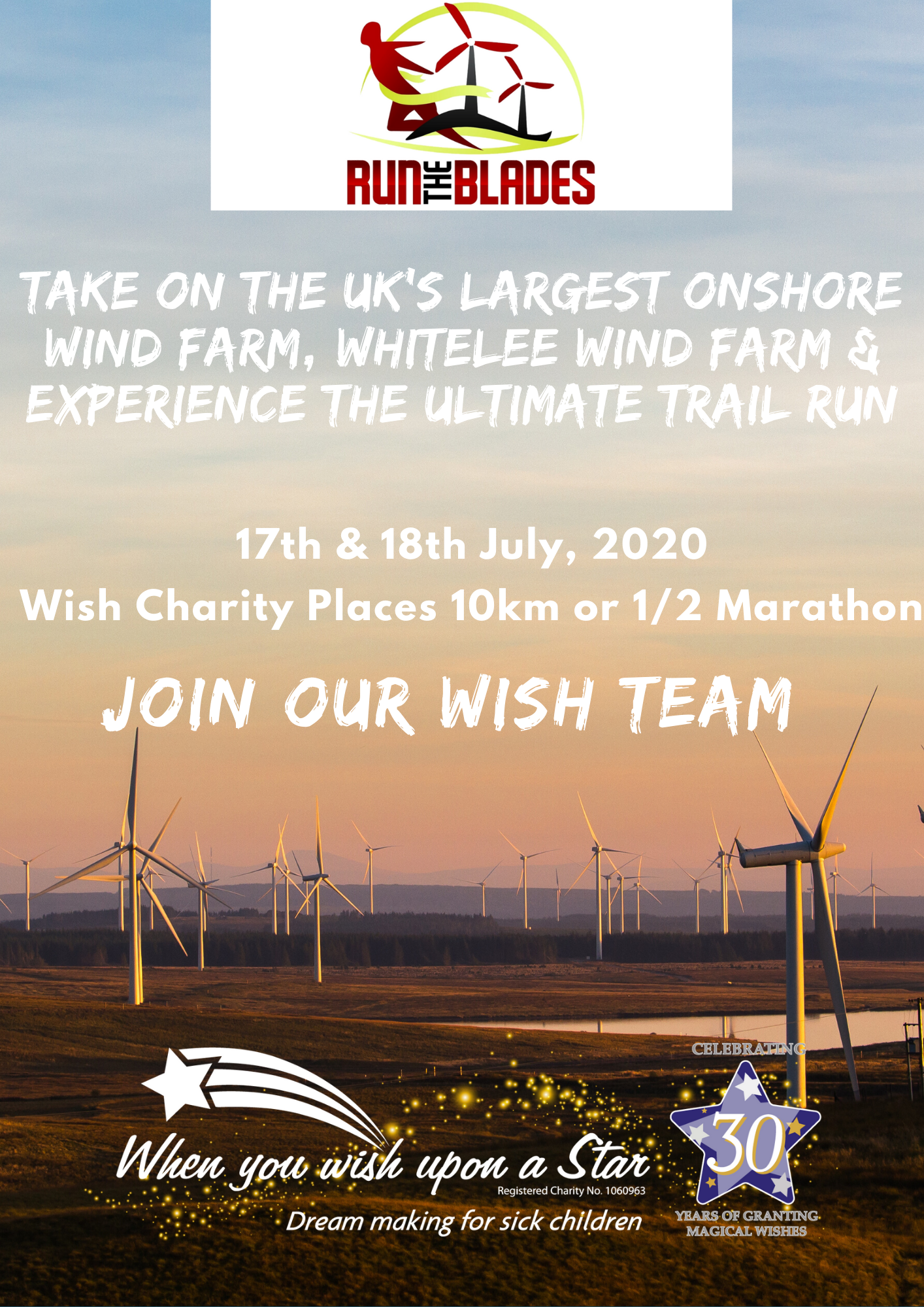 Join our Wish Team and be part of the magic
Friday 17th July: 10km/ £25 donation deposit and raise a minimum of £250.
Saturday 18th July: 1/2 Marathon/ £30 donation deposit and raise a minimum of £500.
Please contact the Scotland Office to secure your placesit
Start Date: 17th July 2020
End Date: 18th July 2020
Start Time: 10am
End Time: 7pm
For further information
Event Contact Number: 0131 273 4344
Event Contact Email: scotland@whenyouwish.org.uk
Event Website: https://www.breakingstrain.co....