3rd September 2022
Derby Cathedral Abseil
This is your chance to abseil 212 ft down the Derby Cathedral! Are you up for it?

To take part in the abseil you will need to climb 189 steps of this 212 foot high tower and then make the descent back to the ground down the outside of the tower.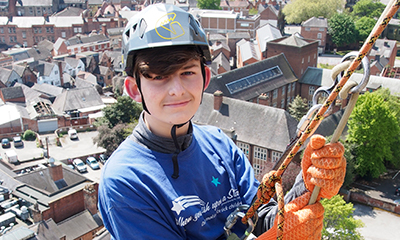 Secure your place today at https://www.active.com/derby-derbyshire/other-endurance/derby-cathedral-abseil-2022 or email alexa.wigfield@whenyouwish.org.uk
Registration Fee: £20 Minimum fundraising target: £100 which will be split 50/50 with us and Derby Cathedral.
We will support you with fundraising advice and ideas to help you achieve your fundraising target.