9th October 2022
Scotlands Virtual Kiltwalk
Scotland's Virtual Kiltwalk 2022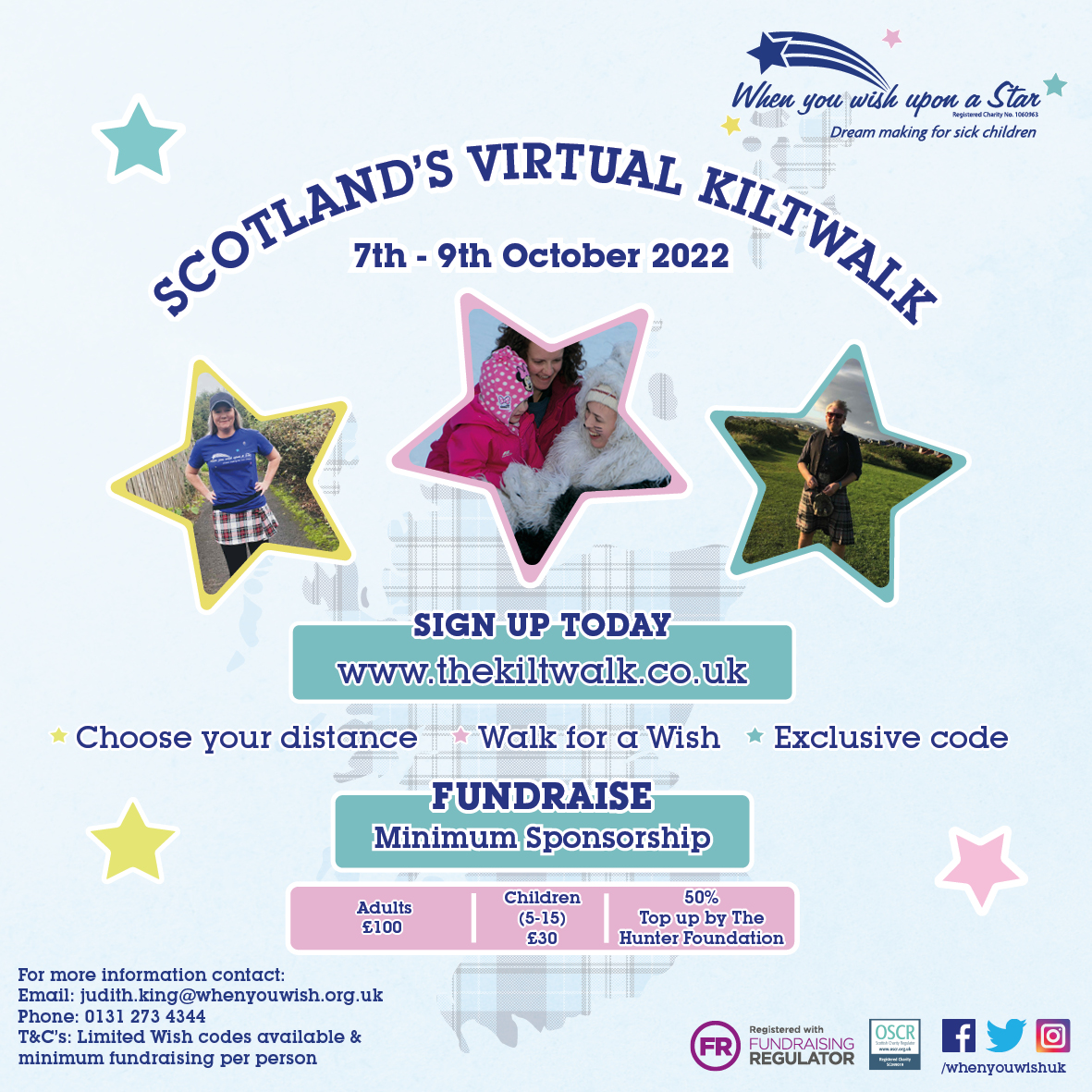 About Event: Join our Wish Squad across Scotland!
No matter where you are, get your tartan on and join Scotlands Virtual Kiltwalk!
Choose your virtual Kiltwalk challenge!
That may be walking, running, skipping, jumping on a trampoline, anything!
Minimum fundraising per person:
Adults £100
Children 5-15 years £30
All fundraising will be generously topped up by a further 50% by The Hunter Foundation!
£100 raised = £150 to help grant a Wish!
Walk for magical Wishes to help support our Wish children aged 4-16 and who live with a life threatening illness.
For further information
Event Contact Number: 0131 273 4344
Event Contact Email: judith.king@whenyouwish.org.uk
Event Website: https://www.thekiltwalk.co.uk/...