9th March 2015
Humberside Lapland Trip 2014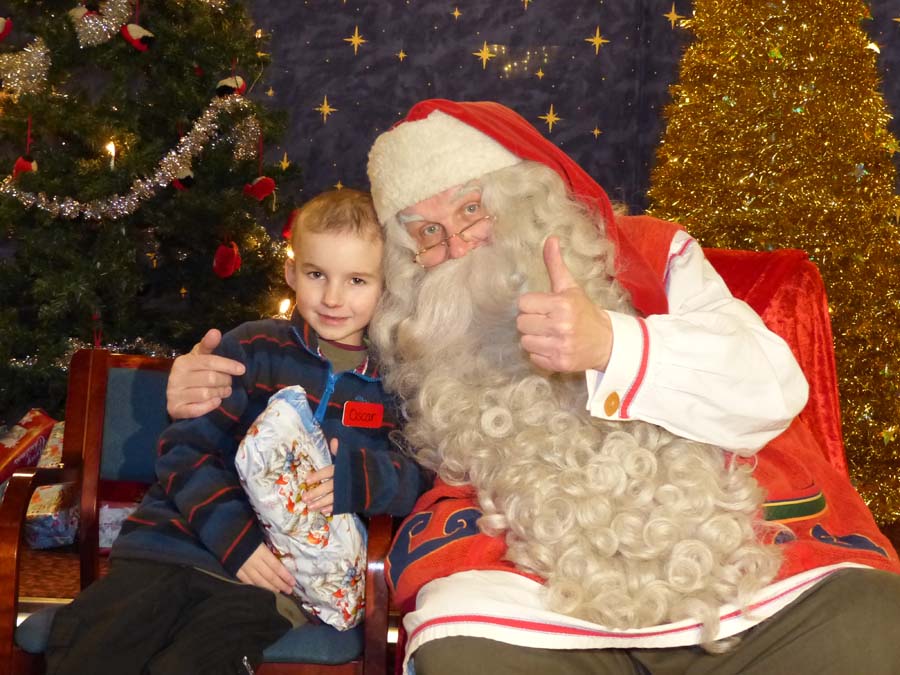 They were set for a day of adventure and excitement in Santa's snowy homeland of Lapland, and they were going to board the Santa Express to get there! Greeted at the entrance to the terminal building by piper Danny Fleming, the children excitedly checked in before meeting all the colourful life-sized dressed-up characters and employees kindly supplied by Nisa Head Office in Scunthorpe.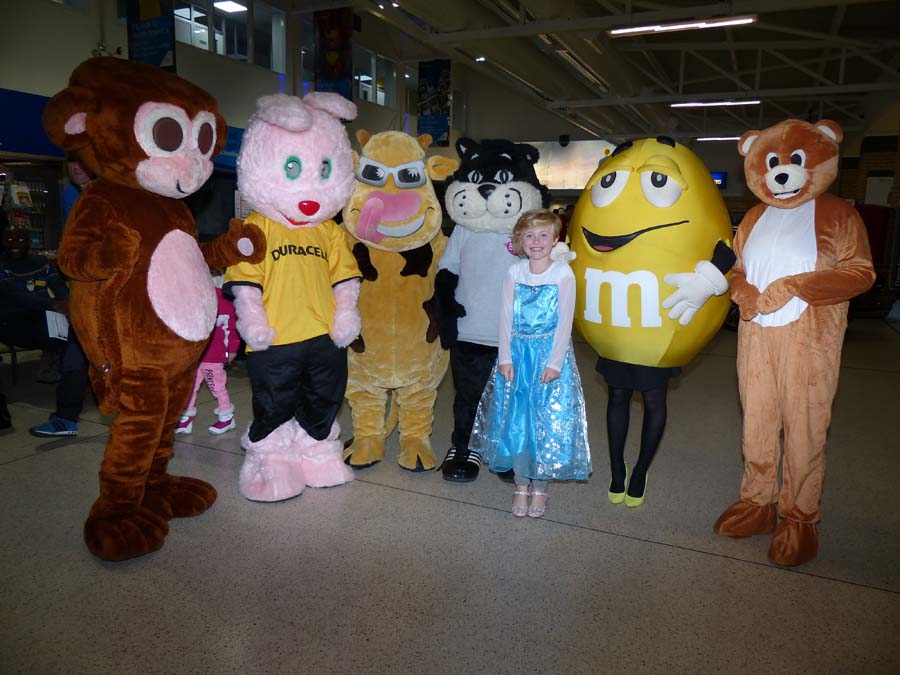 Once on board the plane, the children were entertained by Zoe Spurden, balloon modeler extraordinaire and our very own resident magician, Nutty Norman. The children had the opportunity too of making friends with the celebrities on board – our patrons Denise Welch, Lauren Drummond and Bhasker Patel and supporters Rob Ostlere, Chris Kamara (Kammy), Kath Dow-Blyton, Trudie Goodwin, Alicya Eyo and Charlotte Bellamy.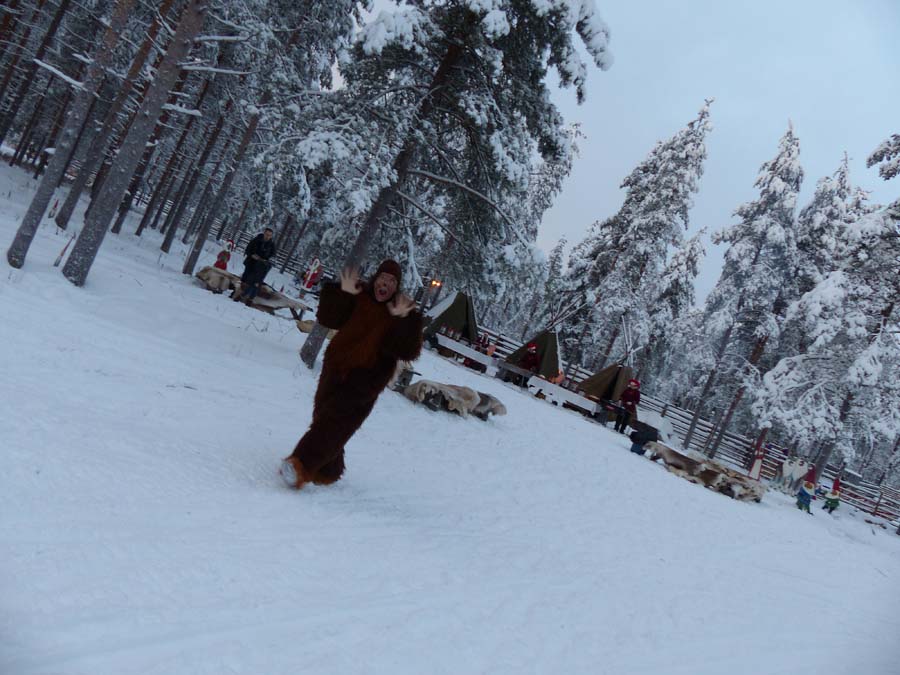 On arrival at Rovaniemi airport, we were greeted with five coaches waiting to take us deep into the magical forest. It was a pleasant minus five degrees – but the cold didn't matter – as we were all wrapped up well in our thermals! The snow was thick and deep on the ground and we were enchanted with tales of Lapland and Santa as we made our way to the forest.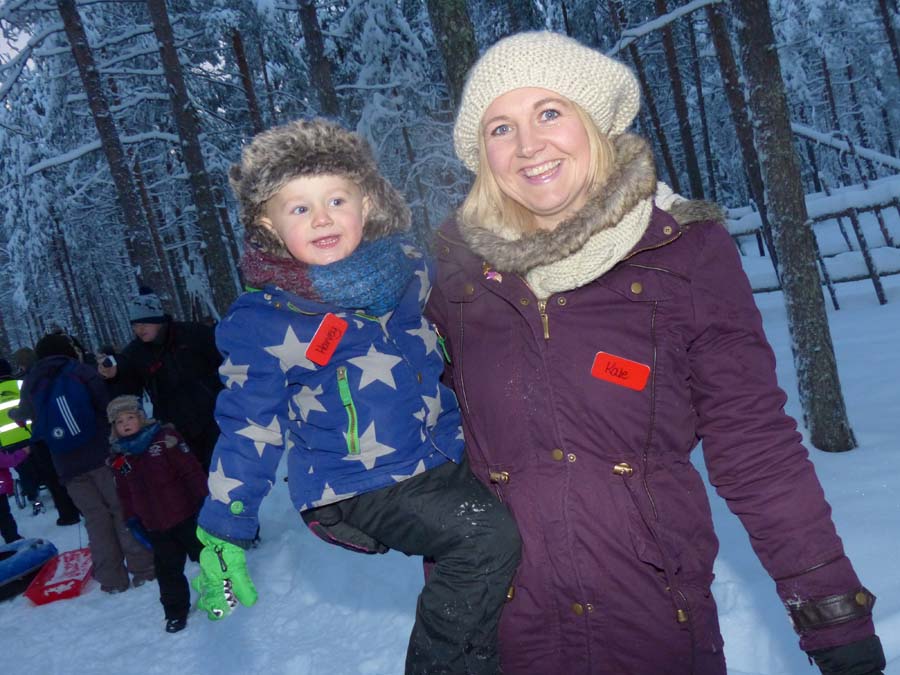 Once in the forest, the air was filled with the sound of giggles and laughter as the children happily played. They went on sleighs that were pulled at speed by excited huskies, reindeer rides, skidoos and toboggans. They ate sausages baked over open fires, melting marshmallows and drank hot berry juice and delicious hot chocolate. There were tandem skis to play with, slippery slides to cascade down and, of course, snowballs to throw!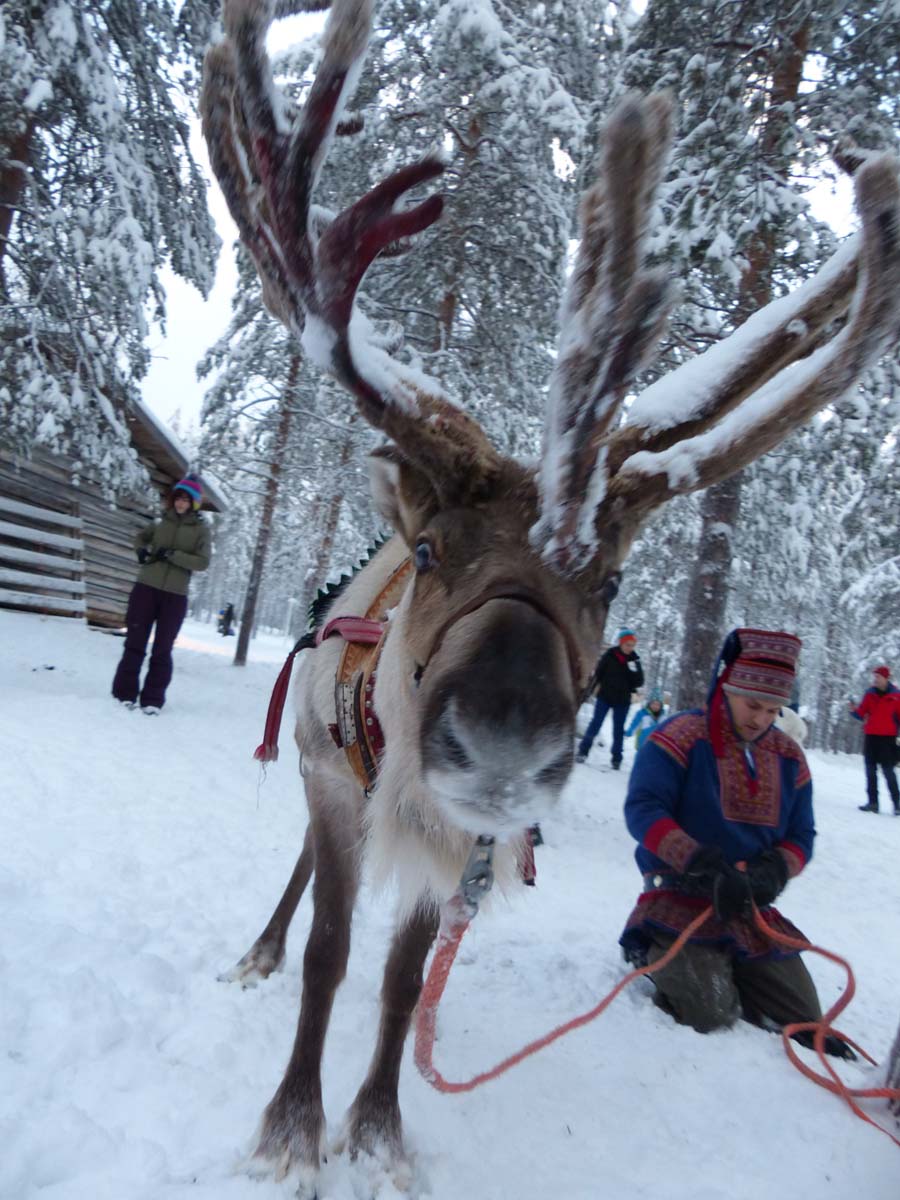 Once our time in the forest was over, we travelled to a hotel in the centre of Rovaniemi where we ate a delicious meal and sang songs whilst we waited for Santa and Rudolph to arrive. Santa met each child and gave each one a gift, before returning to his house in Santa's Village where we would later be reunited with him.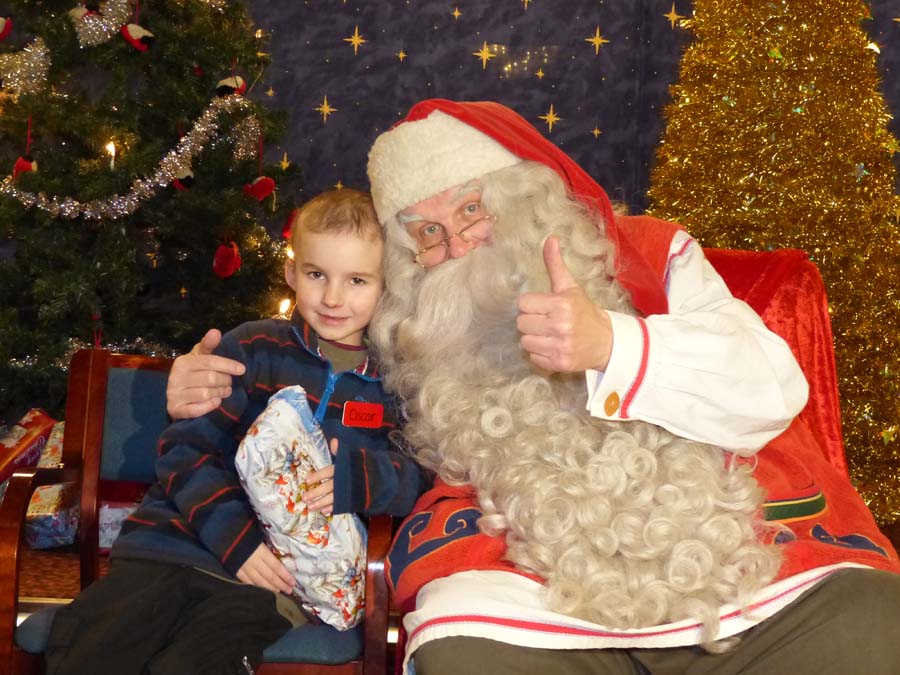 At Santa's Village, postcards were sent home from the Post Office and souvenirs were bought from the delightful gift shops. There was a huge slide upon which the children played and delicate music echoed throughout the village as we crossed under the illuminated line representing the Arctic Circle.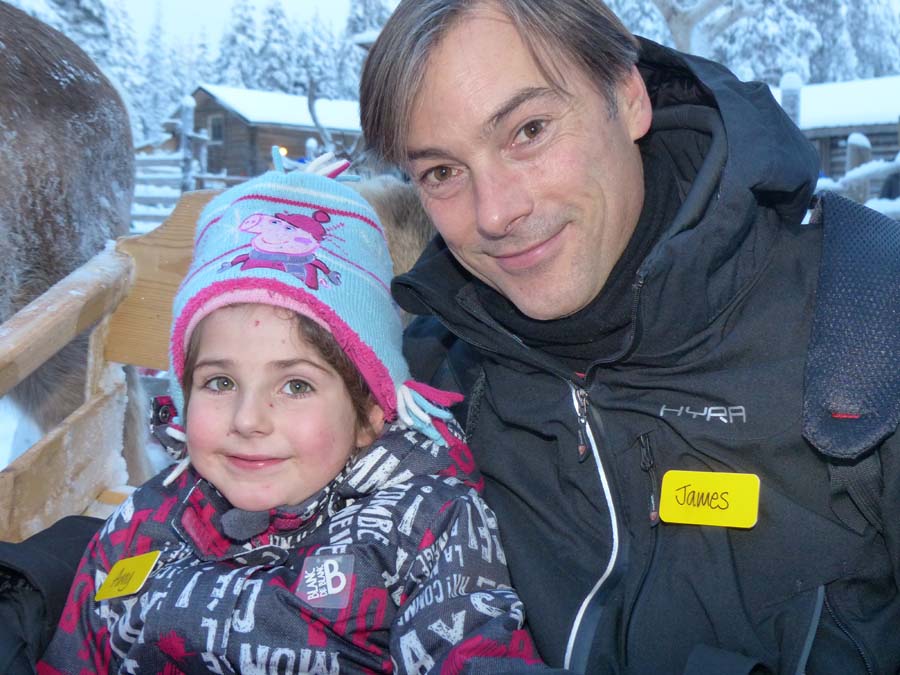 There were many tired and sleepy people on board the aircraft on the way home – some young, some not so young, but all of whom had enjoyed the most wonderful day creating special memories.