12th May 2015
East Midlands Lapland 2014
At 4 am a once deserted airport became filled with anticipation and excitement as some very special, courageous children and their families arrived for their When You Wish Upon a Star Santa Express flight to Lapland.
With laughter being the best medicine, the children were soon greeted by a bundle of entertainment in the form of clowns and games to keep them busy until their flight, creating precious, unforgettable memories instantly… and the fun was only just beginning.

On board the flight there was not a minute to lose, no opportunity wasted to create a smile. There were on-board jokes, "What kind of spies do you find in a bakery? Mince spies" and carol singing. The day was a time to feel like a 'Star', with everyone coming together to make the experience extraordinary.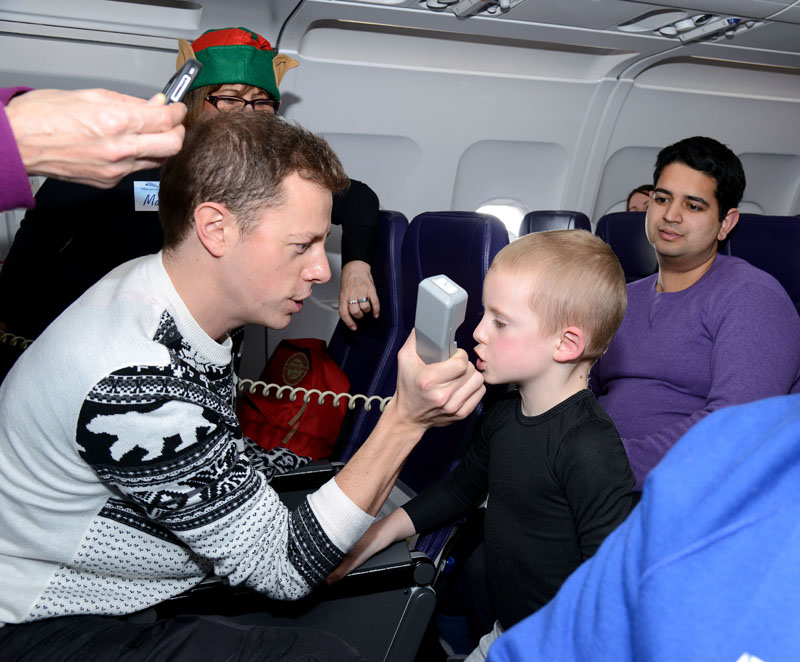 Time flew by and they were soon approaching their destination, uncovering a backdrop of clear blue skies and fresh white clouds. As a magical land appeared immersed in pine trees, with a gentle sunrise on the horizon and a blanket of white snow shimmered in the sunlight; they had finally arrived in Lapland.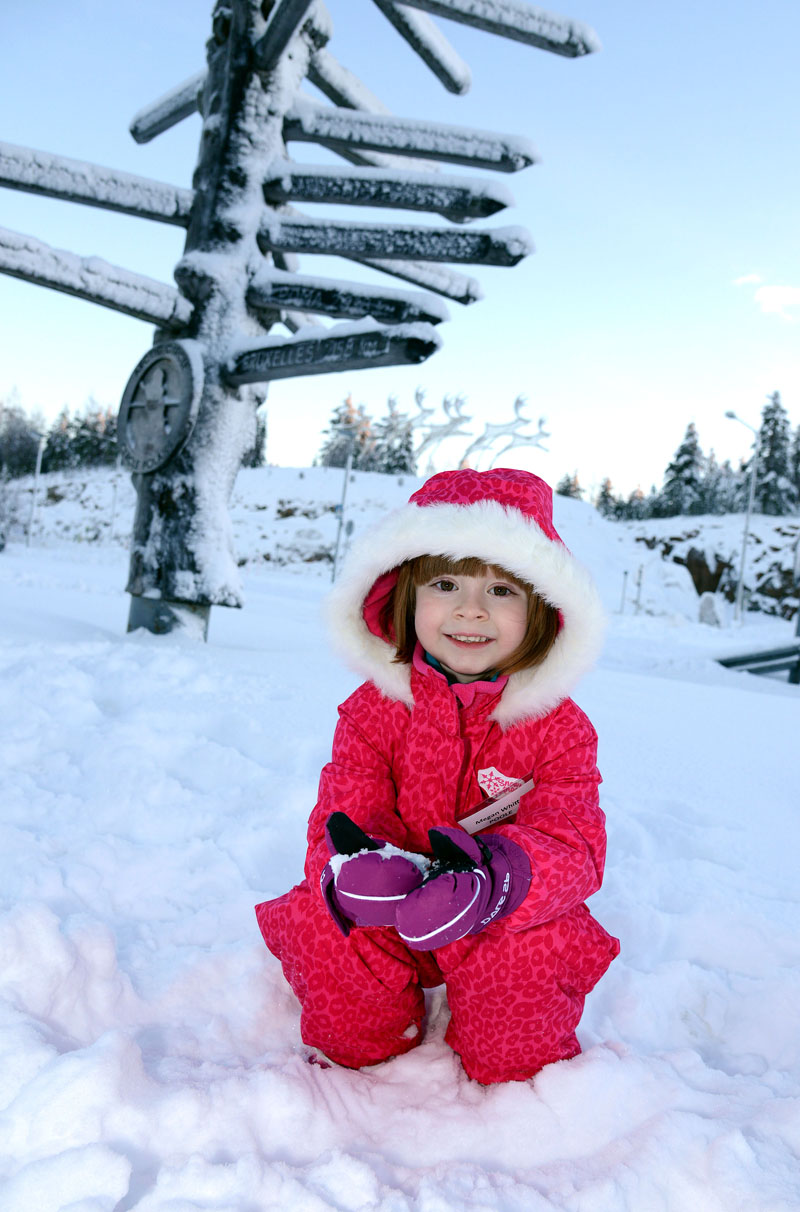 With just a short coach journey the children and their families were soon in the candlelit 'Enchanted Forest' and there was plenty to start exploring in this magical wonderland. The children were greeted by reindeer, sledges pulled by huskies and rides down the hillsides on a toboggan, this was their chance to simply be a child for the day, free from worry as they dived to make snow angels in the blanket of snow and the big kids joined in too!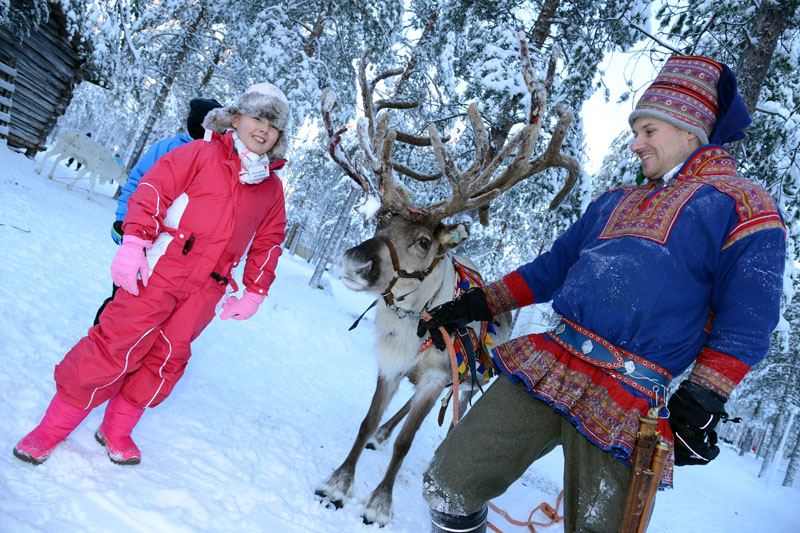 With less and less daylight, everyone gathered around the crackling camp fire prominently placed centrally under a tepee, here the hot chocolate was poured and marshmallows toasted, time to warm up and recharge before heading back out into the snow. Lapland was flooded with hundreds of sparkling smiles, as spectacular fireworks merged with the stars and the moonlight.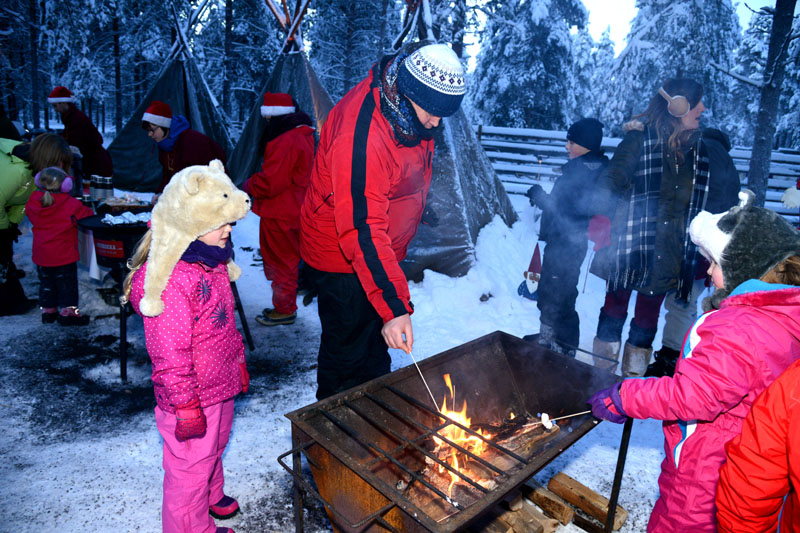 Lapland is the place to see Santa and his reindeer, in anticipation for this very important meeting, the excitement among the children builds. Soon everyone is greeted by Santa's little helpers who entertained and directed the children and their families into the warmth for a delicious dinner.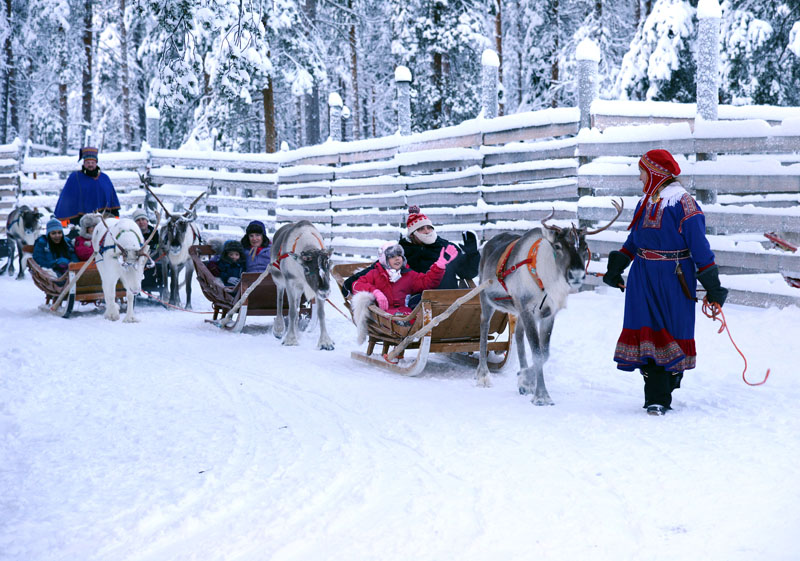 Once their tummies were full, they broke out in song "Rudolph the red nose reindeer had a very shiny nose", a simple call for Santa, hoping that he would soon be there. Eyes lit up and silence overcame them when Santa appeared, he took his place and the children followed, ready to share their special wish in exchange for a gift. Smiles on the children's faces highlight a wish being granted, reflected in the eyes of their family, this experience gives them a moment of hope and the inspiration to stay strong.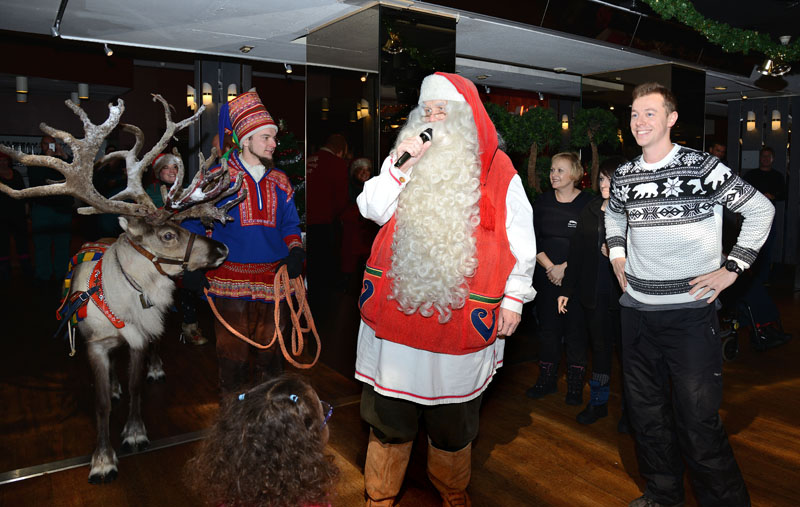 After meeting Santa, the children and their families visited Santa's Village, to enjoy their last moments, a quick visit to the post office the hub for letters from around the world, a chance for the children to ensure their letters are safe and sound with Santa. They visit the shops and say goodbye to the elves, with the opportunity to throw one more snowball, make that last snow angel and cross the Arctic Circle one more time.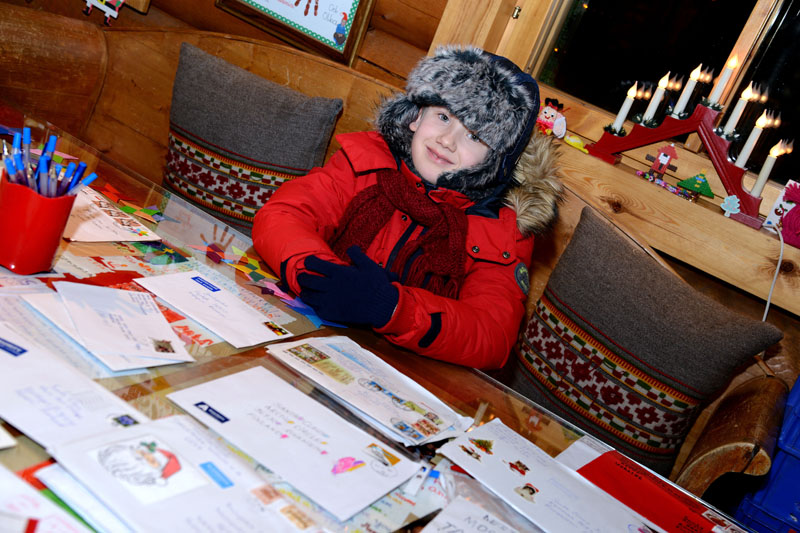 A hop, skip and a jump they were soon back on the plane, whilst hundreds of children filled the seats, the space was occupied by sleepy heads bursting with an abundance of precious, unforgettable memories of quality time with one another. As the end drew closer, one more successful Lapland trip over these families have had the opportunity to live their tomorrow, now.