13th May 2015
WWE Star Roman Reigns meets Harry and Lewis at M.E.N.
Harry and Lewis, along with their families, were picked up by their very own chauffeur driven car and whisked off for a night of exciting entertainment at the M.E.N arena.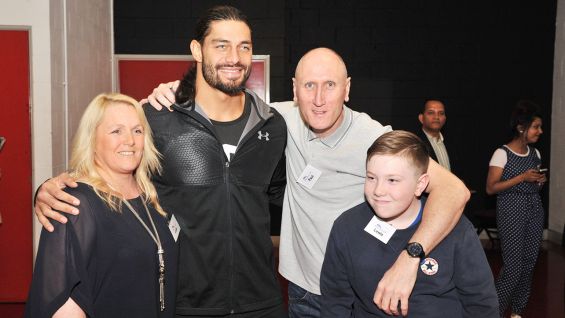 Arriving at the Manchester Evening News Arena, the party waited very excitedly to be escorted down into the secret room underneath the auditorium for their very special meet and greet with Roman Reigns.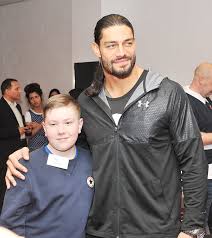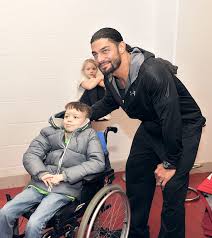 Entering the room to excited gasps from the children, Roman immediately headed over to greet the children, brandishing lots of special edition souvenirs - all personally autographed!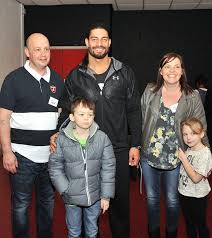 Once the boys had asked Roman lots of questions and posed for pictures, it was off to their own private box for pizza and chips, before being taken to their prime position seats where they cheered and clapped the night away, cheering on their special friend Roman Reigns.