18th May 2015
Ryan's Swimamileathon!
My name is Ryan, I am 9 years old and have a condition called SMA, officially it stands for Spinal Muscular Atrophy but really it stands for "Simply More Awesome!"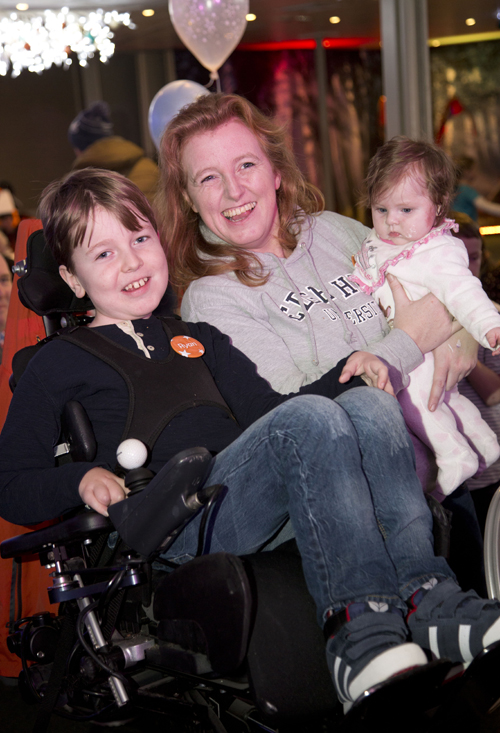 My condition means I can't walk or move or sit up on my own, I use an electric wheelchair to get around and annoy my sisters!! - Well that's what brothers do! - right?
A wonderful charity called When You Wish Upon A Star, were kind enough to take me and my family to Centre Parcs last Christmas for a few days which was brilliant because I got to do lots of fun things and everything was so accessible for me. (This is really a big thing - I hate going places and I can't do anything because it's not wheelchair friendly!)
It was also really nice to spend some time together because this year I have to have major spinal surgery and my mum and dad will have to spend a lot of the summer holidays in hospital with me and we won't be able to have days out as a family this year.
I had an idea that I would like to raise some money so that other children who are seriously ill can have their own dream come true and be able to make some memories to make them smile.
I decided that I would like to swim a mile (140 lengths of the baby pool) This is HUGE for me as my muscles don't work properly and I can only stay in the pool for 20 minutes at a time before I get too cold. So I plan to achieve this steadily before my operation in July.
Hopefully you will all sponsor me a little bit and encourage me.
Thank You
Ryan Thomas Noble
Well Done Ryan... we are so proud of you, love The North West Wish Team