18th May 2015
The Teachers from Walkden High School - to ride from John O'Groats To Lands End!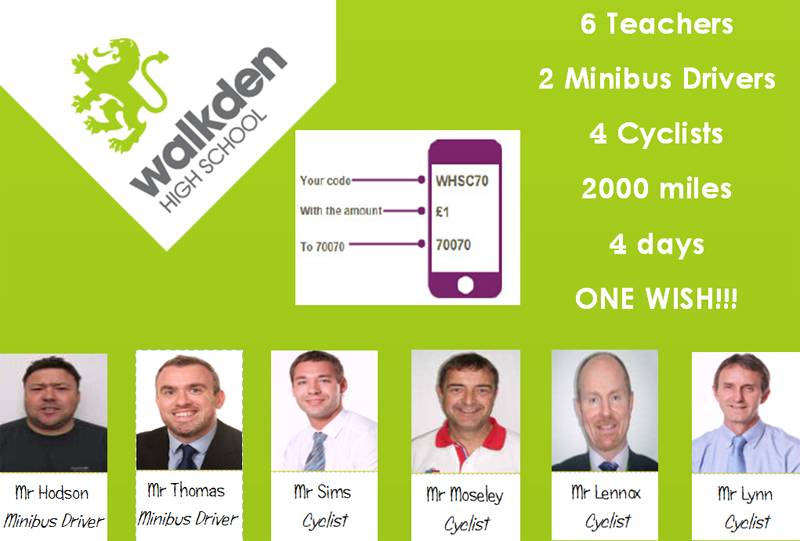 Walkden High Year 11 Students set themselves a target of raising an amazing £7000 in one year. This would enable a child with a life threatening illness, and their family, to have a two week holiday of a lifetime in Florida, USA.
Mr Moseley has been an incredible driving force behind the fundraising to date, the students have raised a magnificent total of £6256!! This has been raised from a whole range of charity activities
The final event to take place will see Mr Lennox (The Head Teacher), Mr Sims, Mr Lynn and Mr Moseley take on the challenge of cycling from John O'Groats to Lands End.
The challenge will be in the form of a relay, each member of staff will ride for 1 hour and then hand over to the next teacher. The challenge is to finish in 4 days. Mr Thomas and Mr Hodson have taken up the challenge of driving the school minibus for 2000 miles.
The event will start at John O'Groats on Sunday 24 May and finish at lands End on Wednesday 27 May 2015.
Good Luck Boys… The North West Wish Team