11th June 2015
Leicester Dragon Boat Challenge 2015
Fifteen crews, five rounds and only one winner!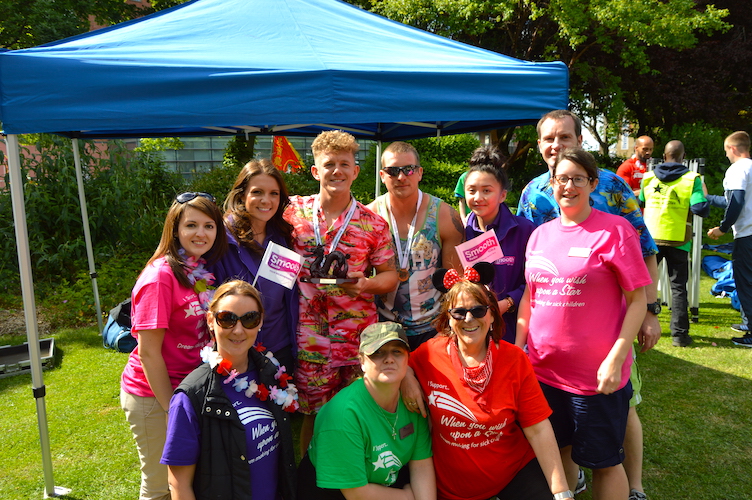 On Saturday 6th June our team headed off to Leicester for the When You Wish Upon a Star Leicester Dragon Boat Challenge, as part of the Leicester Riverside Festival; with sunshine from the off, we were set to have an amazing day.
As the crews started to arrive there was plenty of team spirit, with everyone ready and raring to go. Crowds of spectators gathered at Castle Gardens to get a glimpse of the action, as family and friends cheered crews on by the side lines. Each crew created a splash, but luckily nobody went swimming with the fish.
Congratulations to our winning teams:
1st - TEAM BOOTCAMP – The Nottingham Belfry Leisure and Spa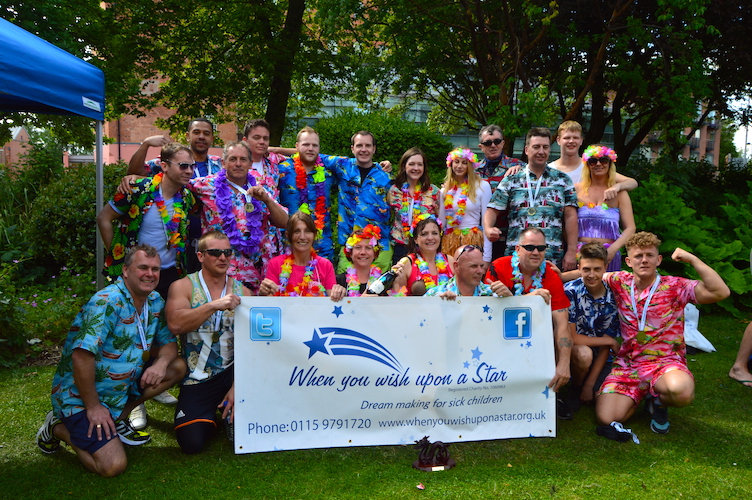 2nd - BEC CONSULTANTS – BEC Consultants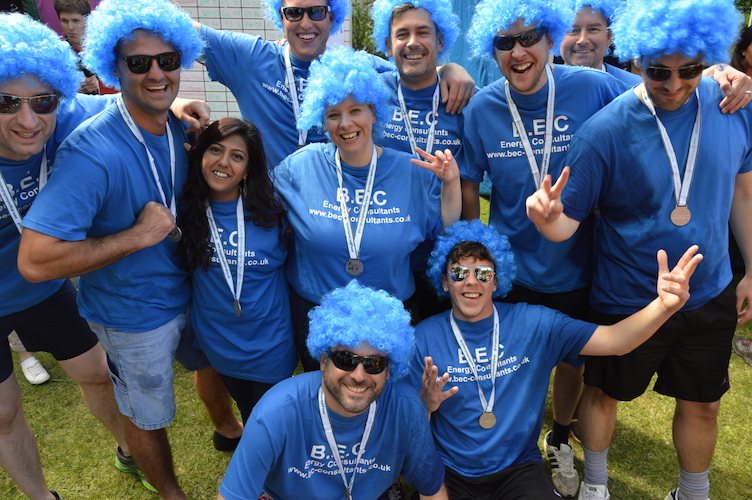 3rd - OARS OF STEEL – Phoenix Network Communications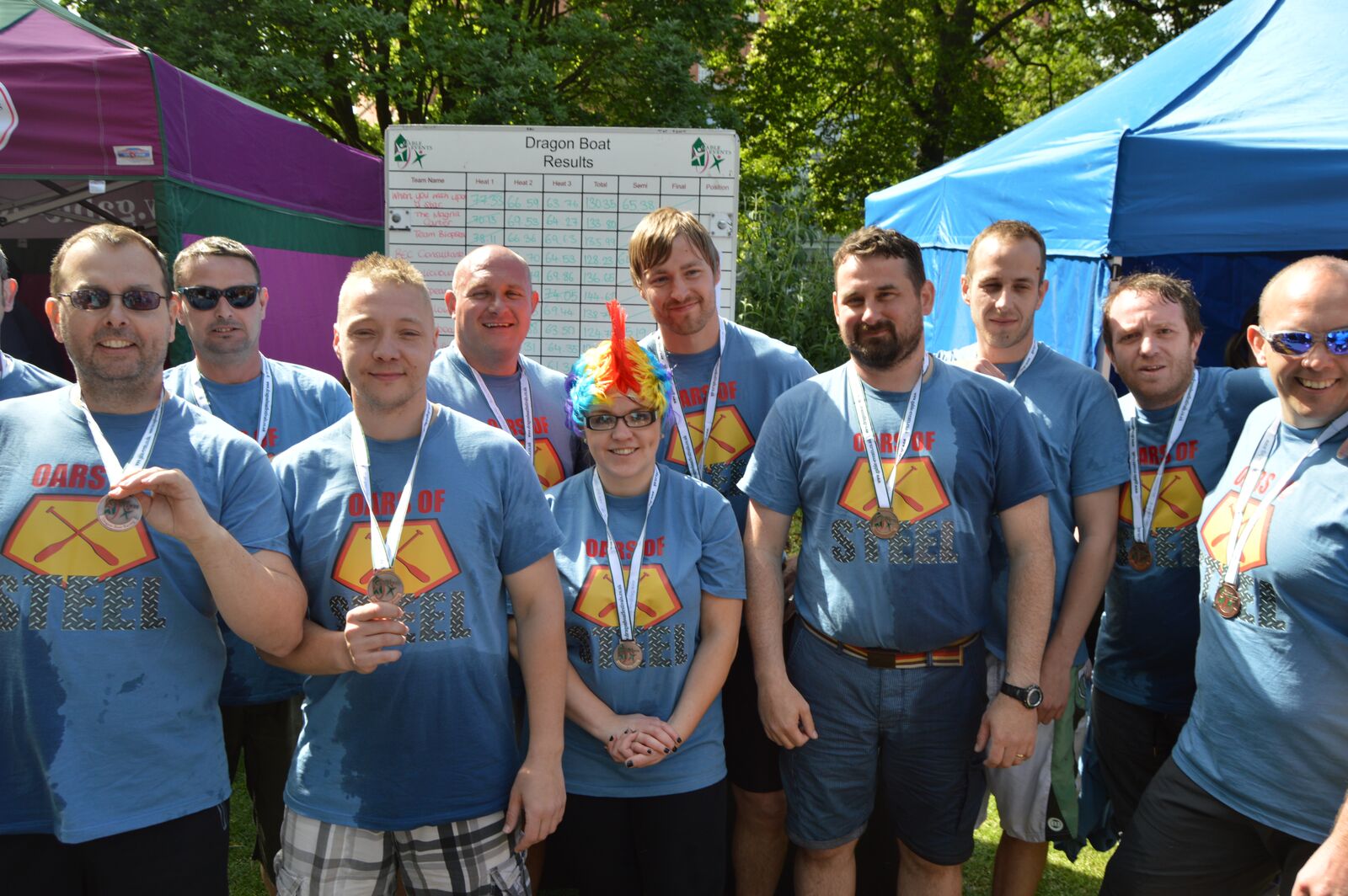 Heartfelt thank you to all of the crews who took part:
The Magna Carta – Edward Hands & Lewis Solicitors
Team Biopsea – Nottingham NHS Treatment Centre
Boatylicious - Dunelm (Soft Furnishings Ltd)
Shakespeares­ - Shakespeares Legal LLP
Rowdiculous – Monarch Airlines Ltd
Tug My Boat – Parker Motor Services
Team Belfry - The Nottingham Belfry Leisure and Spa
Forwardly Motile – BMI The Park Hospital
Dunelm Destroyers – Dunelm (Soft Furnishings Ltd)
Maid Marian, Robin Hood & His Merry Men - LCD
Parkers Pirates - Parker Motor Services
When You Wish Upon a Star Dream Team
You can download the Race Results to track the teams race times during the day, or download the Final Results to find out where each team placed.
Thanks to Gable Events, who helped us bring the Dragon Boat to Castle Gardens and Leicester City Football Club for providing parking for all our teams. Special thanks to all of our fabulous volunteers who did an incredible job throughout the day including, Steve Hampton and his gang and Maggie and Pete Bradshaw.
Well done to Shakespeares Legal LLP for winning the prize for best fancy dress after coming dressed as bananas and well done to Amelia Bevans for winning our tombola grand prize, a helicopter flight over the county.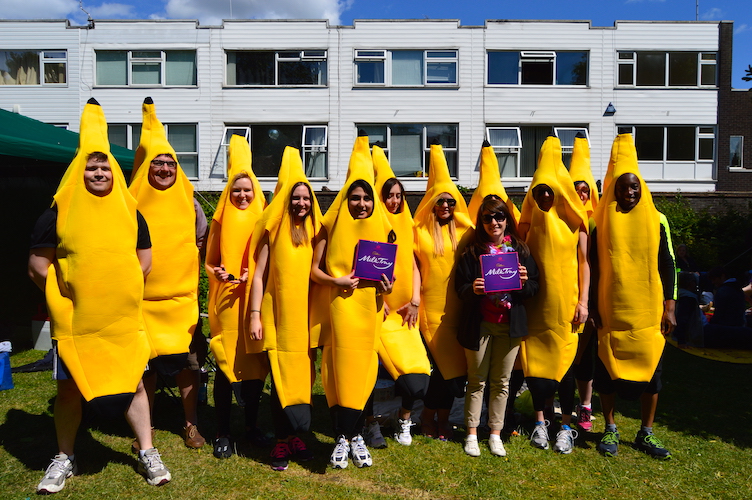 We hope everyone who came along on the day enjoyed it as much as we did. We look forward to seeing you all again next year!