5th August 2015
Busy Bees Nurseries
Staff, children and parents from 25 Busy Bees Nurseries in Region 1 raises £23,335.93!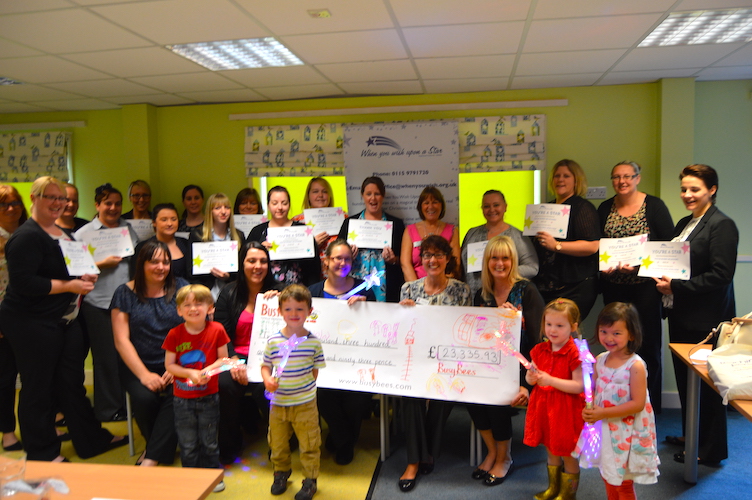 We were delighted when Busy Bees Region 1 nominated When You Wish Upon a Star as their chosen charity for 2014 and even more delighted when we were presented with a cheque for an amazing £23,3335.93. All staff, parents and children worked so hard throughout the year to raise funds to send children on a truly magical trip to Lapland and last winter the young children at Busy Bees Nurseries in Region I each held a Laps for Lapland sponsored event raising money through sponsorship for each lap they completed for Lapland.
The nurseries also boosted their funds through cake sales, raffles and other community activities. Nursery managers said "The children were so excited about completing their Laps for Lapland. We like to encourage our children to care about one another and to think about other children and families who are in need of a little more help. The children and their parents genuinely love to get involved in our charity events and we can't thank them enough for their endless support."
We would like to thank Busy Bees for the incredible amount they raised by helping us to achieve our aim of simply making magical memories for a Wish child and their family to remember for a lifetime.