29th September 2015
Cycle Live Nottingham 2015 fundraising total announced
In June this year thousands of cyclists took to the streets of Nottinghamshire and we are delighted to announce that the event raised an incredible £27,171.26 for Wishes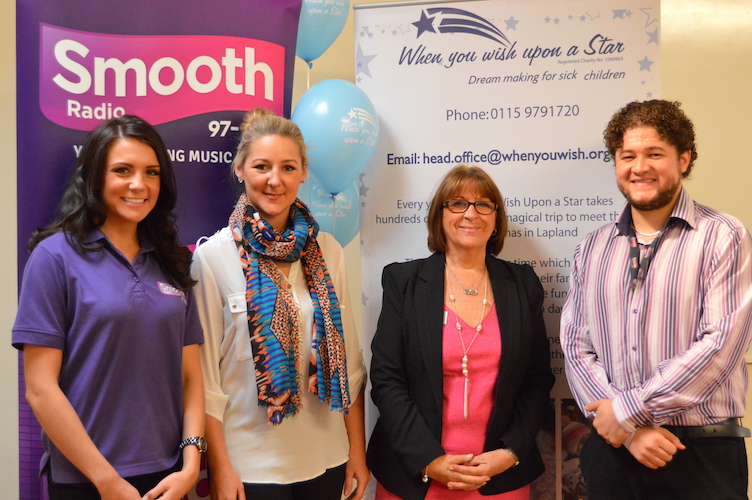 We held a presentation at our head office in Nottingham last week to congratulate the top three Top Charity Fundraisers and Charity Challenge winner, and were joined by Cycle Live Director Chris Simon, and Raleigh Commercial Director Pippa Wibberley.
For a second consecutive year Sean Barrett, from Clifton and now living in Mansfield Woodhouse, was crowned Cycle Live Nottingham's Top Charity Fundraiser and raised a staggering £1168, followed by Alain Mengoli, £1070.59, and Mark Dickens, £964.93.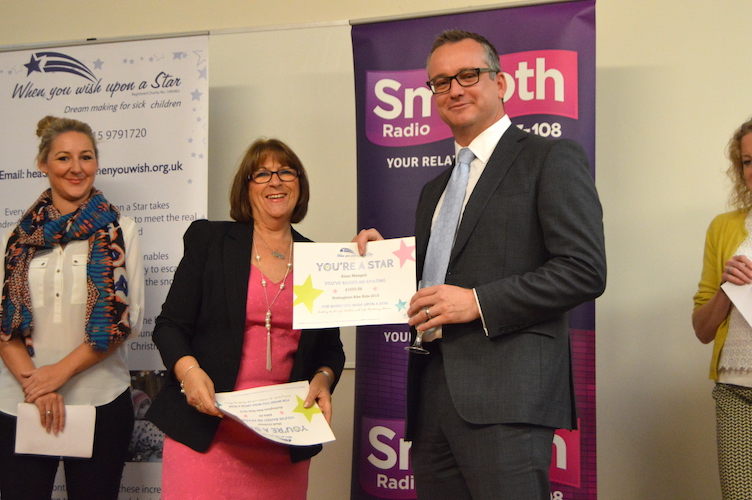 Sean has participated in the Great Notts Bike Ride twice, and was delighted to be awarded with the accolade for a second time and receive a unique Cycle Live Nottingham yellow jersey. He said:
"I would like to thank family and friends from the Clifton and Mansfield Woodhouse area who sponsored me and made it possible to raise so much money for such a great cause. My fiancée, Julie Preston, and I have already signed up for the 2016 Great Notts Bike Ride so who knows, I could be awarded the honour for a third year."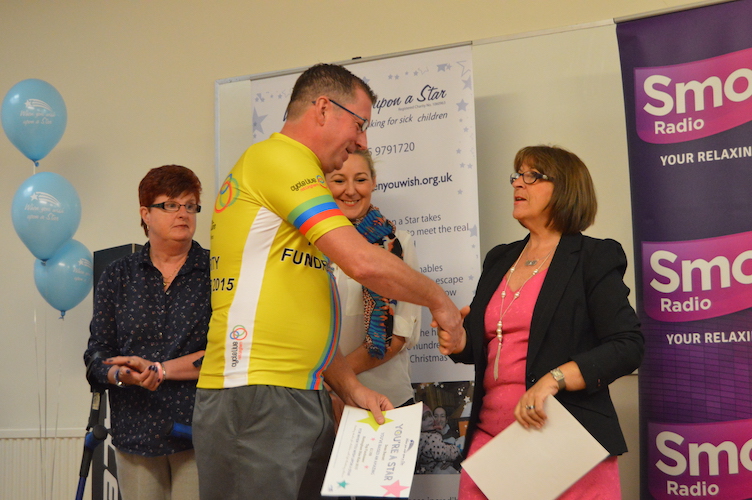 The Charity Challenge was awarded to Paul Beardmore from Long Eaton who participated in the Great Notts Bike Ride for a first time. Participants who fundraised over £250 were automatically entered into the Charity Challenge draw and Paul was rewarded with a £500 voucher courtesy of Raleigh UK.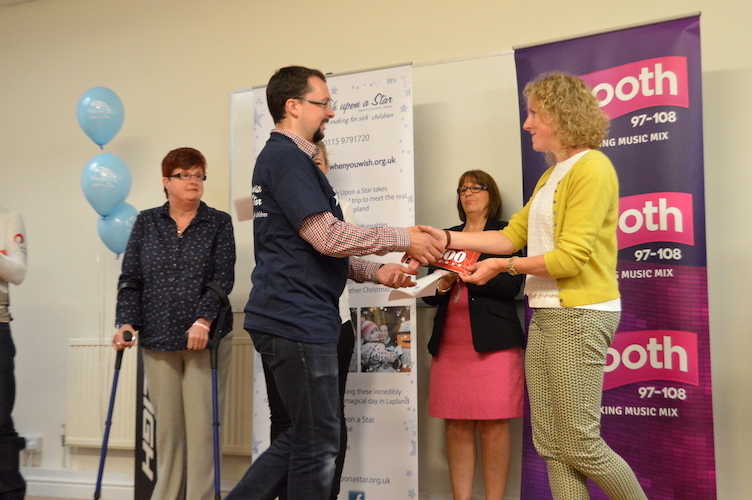 Nicola Brien, Fundraising Manager and Chris Simon, Director of Cycle Live said a few words and made a toast to all of our winners before Maggie Falconer, Regional Fundraiser presented each of them with their certificates.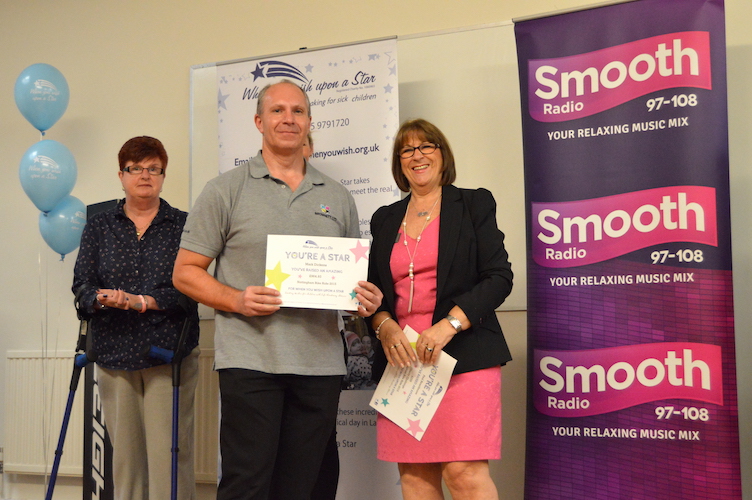 We would like to say a huge thank you to everyone who supported the event and raised funds to help us continue granting Wishes for children living with life threatening illnesses. We are looking already forward to next year. Early Bird entries for the 2016 Great Notts Bike Ride are now open. The date for next year's Cycle Live Nottingham event has been set as Saturday 25th and Sunday 26th June 2016.
Visit http://www.cyclelivenottingham.co.uk/ for more information.