29th October 2015
Corporate Supporters Make Magic Happen
Corporate supporters came together to raise a glass to When You Wish Upon a Star at an event in Nottingham celebrating how their wacky and wonderful fundraising has helped to grant Wishes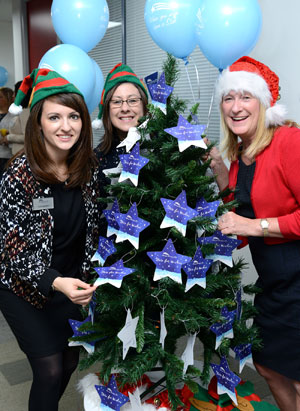 Loyal supporters of the charity were thanked during the evening and learnt more about the magical Wishes children had experienced thanks to their support. The charity also launched its festive Christmas campaigns: Laps for Lapland, Santa Fun Runs and Stars for Wishes, all of which aim to spread awareness and raise money for children across the UK.
The event was hosted by Capital One, a business which has supported When You Wish Upon a Star throughout 2015.
Corporate fundraiser, Liz Credgington said: "We were so thrilled to host this event for our corporate supporters, not only to say a big thank you to them, but to also show the real difference their fundraising makes to our Wish children. Thanks to our supporters, we have been able to grant the Wishes of so many children and bring happiness to them and their families during an incredibly tough time. We hope the event inspired businesses to continue running, boating, baking and breaking records and showed them how we make the Wishes of children living with life threatening illnesses come true."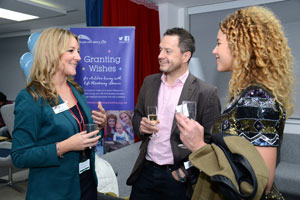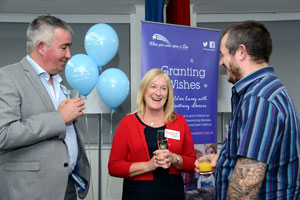 The event included speeches from two Wish parents, Mandy Sims and Ryan Dustan and also a speech from Melanie Simpson of Capital One.