18th December 2015
Nottingham Santa Fun Run 2015
We saw a sea of red as our dedicated supporters climbed into their Santa Suits to help raise funds for our charity.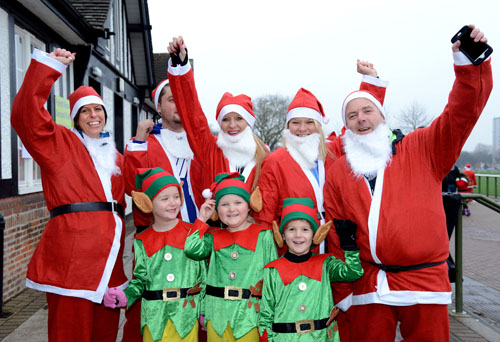 The Nottingham Santa Fun Run which took place on Sunday 13th December 2015 was a great success and saw another record breaking turnout as over 300 dedicated supporters took part in our annual event.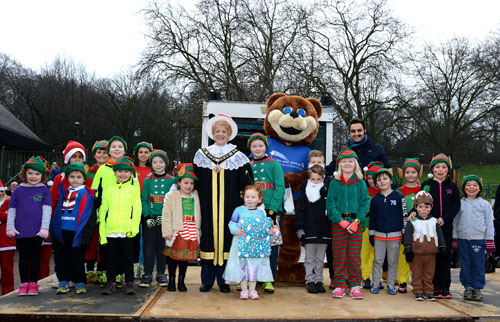 The Lord Mayor of Nottingham was our very special VIP guest and opened the event and also joined in with the festivities taking part in the Zumba warm up with all our Santa's and Elfs, and not forgetting our very own Wish Bear.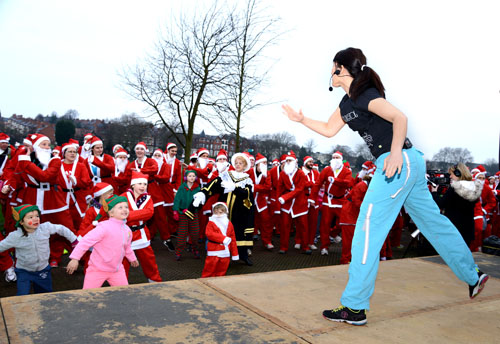 We were also joined by Christian Hewgill from Notts TV who hosted the event and kept all the Santa's and Elf's entertained.We had a special performance from Rise if the Tomahawk band who played their Christmas song dedicated to the charity.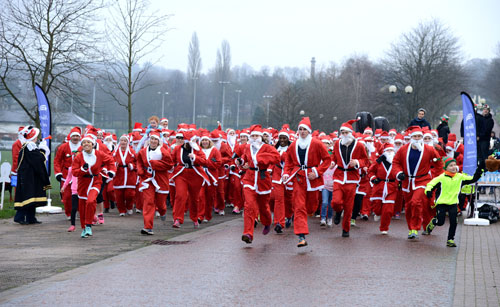 Maggie Falconer Regional Fundraiser for the charity said "It was an amazing turnout this year with everyone who attended joining in with the festivities, having fun and raising funds for our very special Wishes. We even had 'snow' fluttering over the Santa's as they got on their marks to run the 2.5km and 5km course."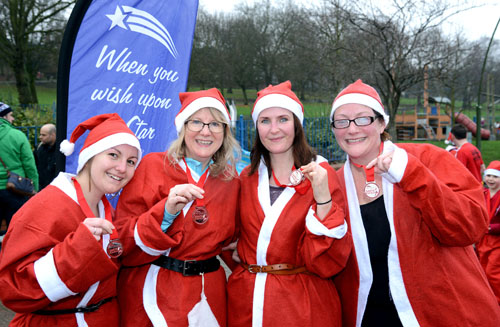 We would like to say a huge thank you to all who took part and we hope to see you all again in December 2016.