21st December 2015
Dressed head-to-toe in Santa suits, hundreds of people took part in the Leicester Santa Fun Run to raise funds
On Sunday 6th December 2015 at Leicester's Victoria Park hundreds of supporters gathered in red to join in the fun, but there was a twist, with a blue army of Santa's running alongside the traditional red as we teamed up with Leicester City Football Club for the second year running.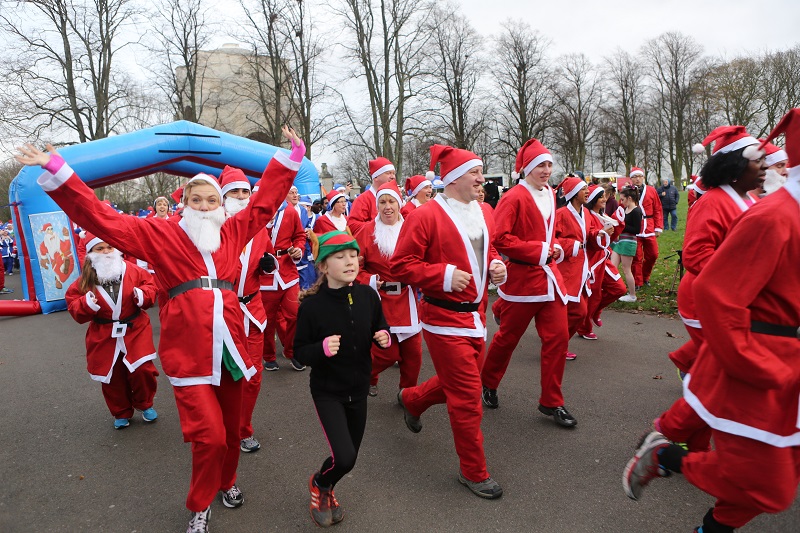 The event was kindly sponsored by Parkers "the parts people" who brought along their vans, inflatables and over 30 participants from the company who joined in the run.
We also worked with the University of Leicester and their Students' Union to encourage sports groups and volunteers to get involved in the day. A new addition was the Christmas Choir from the University, who created an incredible atmosphere, alongside the Cheerleaders, also from the Uni, who have joined us for the past few years.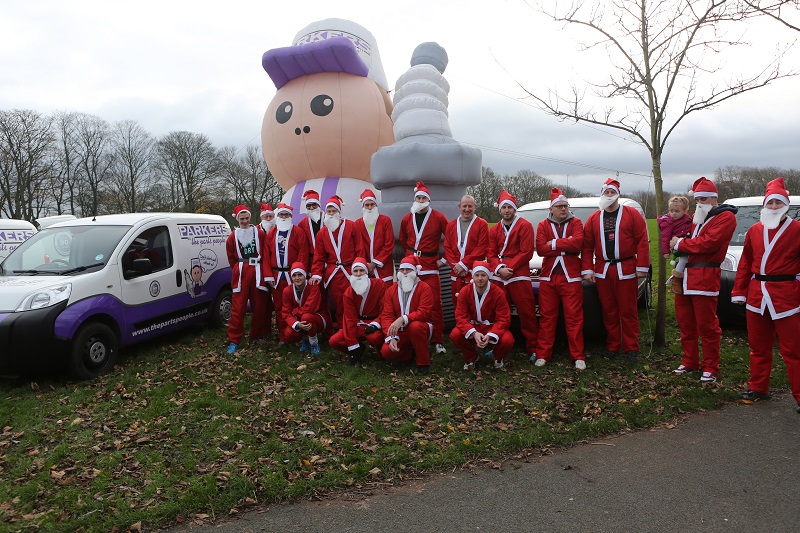 Lucy Dalgress, Regional Fundraiser for the charity said: "Every year, we have so much fun doing the Santa Run and it's always great to see hundreds of people turn out in a Santa outfits to raise money for the children. It was amazing event this year with a wonderful community atmosphere."
Nuffield Health sent along Nikki Tadman, one of their incredible Zumba instructors who got the Santa's warmed up before Leicester City Ambassador Alan Birchenall and the Lord Mayor of Leicestershire started the event, which saw more than 400 participants at the park.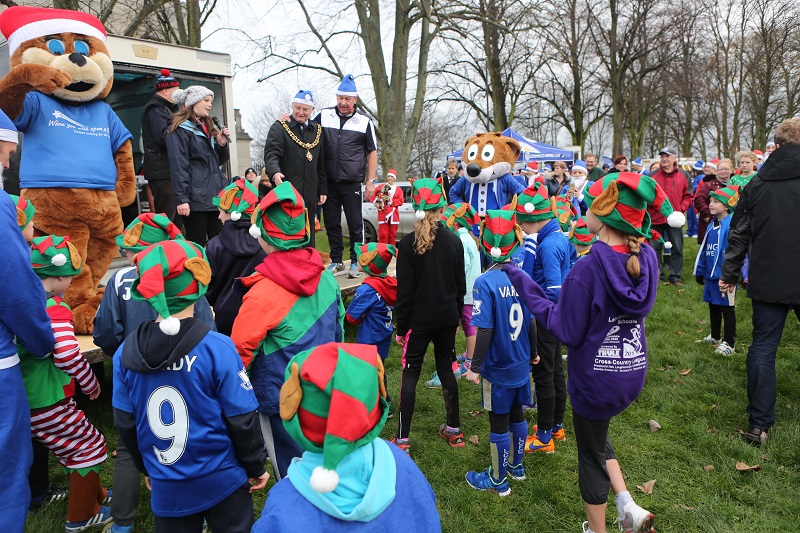 The Pit stop catering van supplied bacon and sausages cobs alongside much needed cups of tea to those finishing the race.
All funds raised on the day contributed to the cost of the charities annual East Midlands trip to Lapland and to grant Wishes for children living with life threatening illnesses. We would like to thank everyone who took part and helped to raise an amazing amount of money.
We hope to see you again next year.