27th January 2016
Trentbarton drives forward support for When You Wish Upon a Star
Midlands based bus company, Trentbarton has announced it will be supporting When You Wish Upon a Star in 2016, through a series of fun and thoughtful campaigns.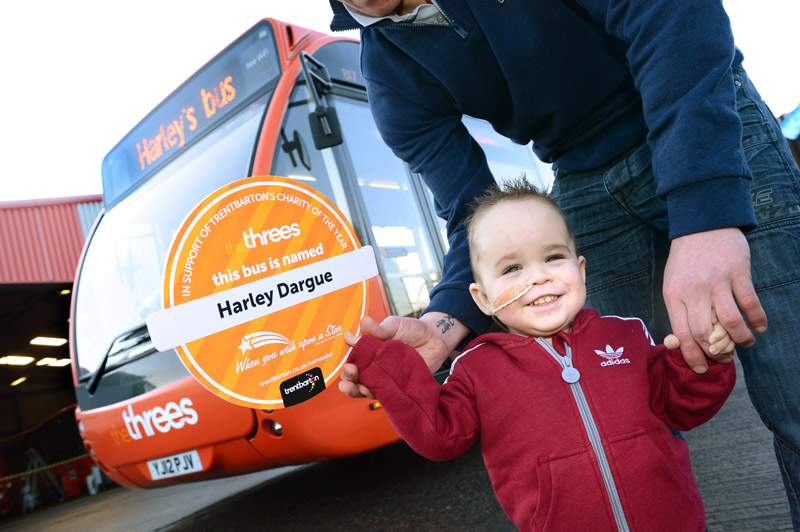 Over the next twelve months the business will be helping us to grant magical wishes for children living with life threatening illnesses. Last week trentbarton launched its Namesake initiative, aiming to raise funds through encouraging people to name buses after a loved one for a donation of £100.
Liz Credgington corporate fundraiser said: "Our corporate supporters are wonderful people and their support and time really makes a difference to our work. We are delighted trentbarton has got on board to support us this year and we think its Namesake initiative is a lovely way to raise money and awareness for our Wish children. It is thanks to the fantastic support of businesses like trentbarton, we are able to continue granting the wishes of seriously ill children and create magical memories which will last forever."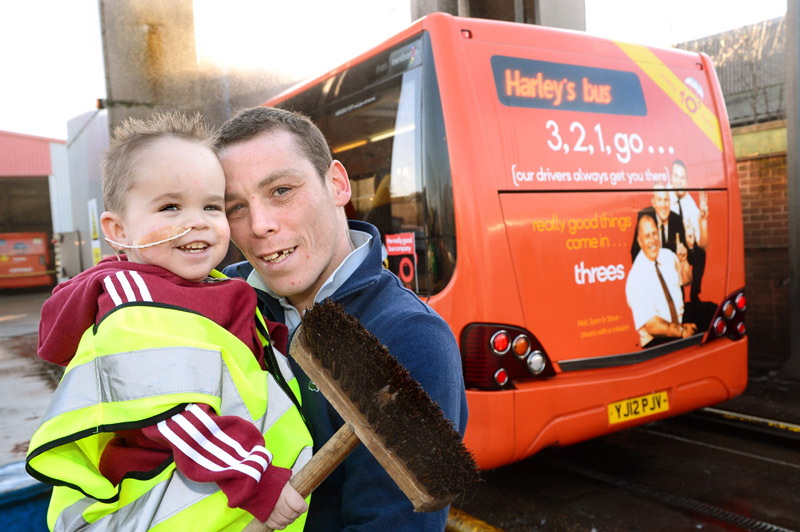 For the launch of the Namesake campaign, trentbarton treated bus-loving three year old, Harley Dague to a VIP trip on a threes bus which is now named after him. Harley is currently living with renal failure and is one of over 16,000 children whose wishes have been granted.
Liz added: "We are so pleased we were able to work with trentbarton to treat Harley to spending the day surrounded by buses – a dream come true for him! Harley loved every minute of it and we are so thankful that trentbarton helped us to make this possible."