12th July 2016
A life-long Derby County fan will be skydiving for When You Wish Upon A Star wearing a Nottingham Forest Football Club shirt.
Mr Dudson, who lives in Derby city centre, thought he had landed on a safe bet. But the Rams' promotion dream was shattered when the team lost 3-2 on aggregate against Hull City in the Championship play-offs last month.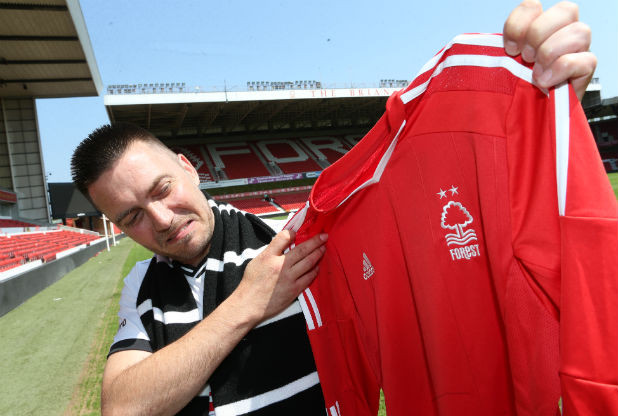 At the start of last season a forest fan made a bet with a pal, bus driver Paul Dudson, that Derby would not get promoted.
Paul is now preparing to don a Reds shirt as he takes part in a skydive at Langar Airfield on Monday, July 18 2016
Paul says he doesn't know what scares him more - having to wear a Forest shirt or the prospect of falling 13,500-feet through the air, but as the proceeds all go to When You Wish Upon A Star, I don't really mind.
Mr Dudson, was given the shirt by John McGovern, who is famous for captaining the Forest side that won the European Club twice under the management of Brian Clough, at the City Ground.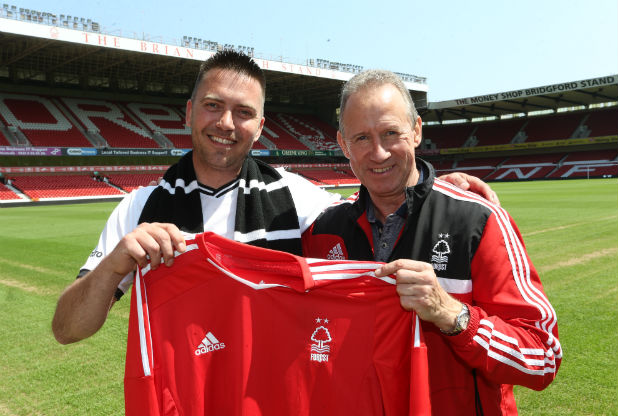 Regional fundraising manager, Nicola Brien, said: "We applaud Paul for his bravery and wish him lots of luck for his skydive. It is fantastic that he has committed to skydiving, especially while wearing his rival team's shirt!
The funds raised from Paul's skydive will help us to continue granting wishes for seriously ill children, which is at the heart of everything we do.
We are delighted he has chosen to support us and we are sure he will have lots of fun on the day.
To donate to Mr Dudson's fundraising efforts, visit justgiving.com/fundraising/Paul-Dudson.

To see the skydive click the following link below:

Pauls Skydive in a Forest Shirt