9th September 2016
First day of school for girl born three months early with slim chance of survival
Our special friend Glenn Williams daughter Poppy, spent months in hospital fighting to survive after she was born weighing just 1lb 7oz at 24 weeks.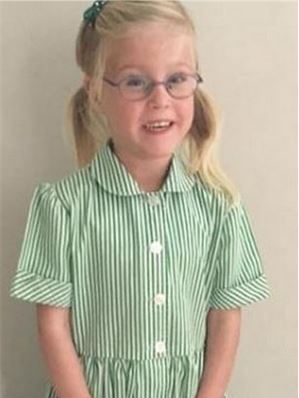 Despite suffering from numerous life threatening infections and having to be kept alive on a ventilator - she pulled through against the odds and was finally discharged a week before her due date in March 2013.
Poppy's family, including mum Kirsty, dad Glenn and Poppy's big sister Lily, have been amazed by her progress and are this week celebrating the three-year-old starting at Wilmslow Preparatory School.
Poppy only started talking in January, which was just after she was given her glasses and the family think it was because she was actually so short sighted that she couldn't see their mouths when they were talking."After getting her glasses, Poppy became so much more aware of the world around her.
"Poppy has an eye condition called Nystagmus, which is where her eyes moves involuntarily to refocus and try to get better vision, but Poppy's mum says it 'doesn't seem to affect her very much yet' and she is being monitored regularly to see if she will need any extra help.
Poppy enjoys playing with her big sister Lily, and will be also starting swimming lessons soon.
Everyone is so proud that she tries her best at everything she faces and we have no doubt that her time in preschool will help her flourish and be ready to start reception next year.
Since having Poppy, Kirsty and Glenn have raised more than £100,000 for charities - including When You Wish Upon A Star helping to make Wishes come true for our brave courageous children - through Glenn's White Collar Boxing Events