30th September 2016
Young Devlin gets his hair Karate chopped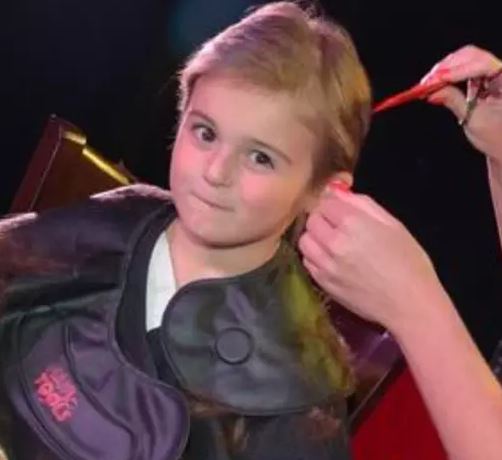 Emily Delvin's mother said "After recovering from being very ill as a baby, then going to Lapland when Devlin was three. He kept looking at all the other children, and asking why they didn't have any hair. I had to explain to him that the medicine makes their hair fall out. He said he wanted to give them his hair, the idea was all his. The idea really stuck with him.
Emily said: "He was so nervous beforehand. He's been growing his hair so long; he can't even remember what a haircut feels like. It took me a long time to reassure him it wasn't going to hurt. In the end, he decided he was going to go up by himself.
Were all so very proud of Devlin. The way he stuck to his decision, for so long.
Devlin has recently won his purple and white belt in the 'Little Champions' four to seven year old age group. Director of Endeavour and mixed martial arts instructror, Tom Thorpe, held Devlin aloft to the cheers of the crowd after his haircut. He said "It was brilliant, everyone was cheering him on.
He's always one of the most energetic and bubbly kids we've got."