8th March 2017
The Scotland team had such a fun morning yesterday
We managed to catch a ride with Princess Jasmine on her magic carpet all the way from the wonderful kingdom of Wish Upon A Star Entertainment to officially present Jasmin with her biggest Wish from her Happy List, a family trip to Disney World in Florida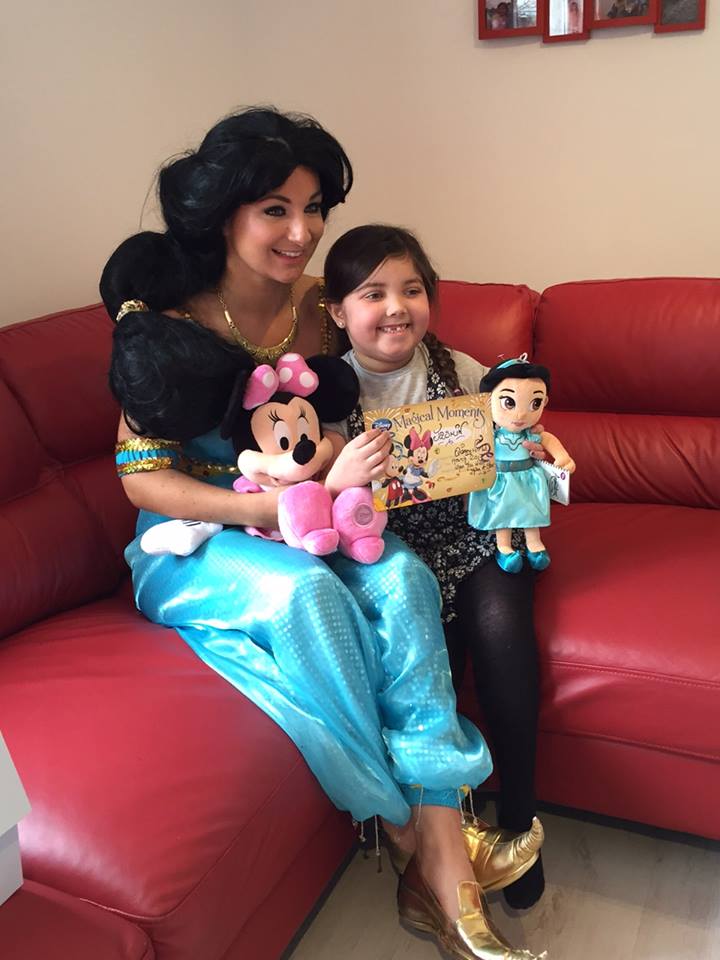 Jasmin opened her golden Mickey Mouse envelope which had her Magical Moments certificate, park tickets, travel documents & villa information. No little Princess should be without a couple of companions to take with her on her holiday, so as Jasmin opened her gift box with a helping hand by her favourite Princess a cuddly Minnie Mouse & Princess Jasmine was a extra surprise along with some extremely tasty and very glittery Minnie Mouse Cupcakes all the way from the magical Mimis Bakehouse.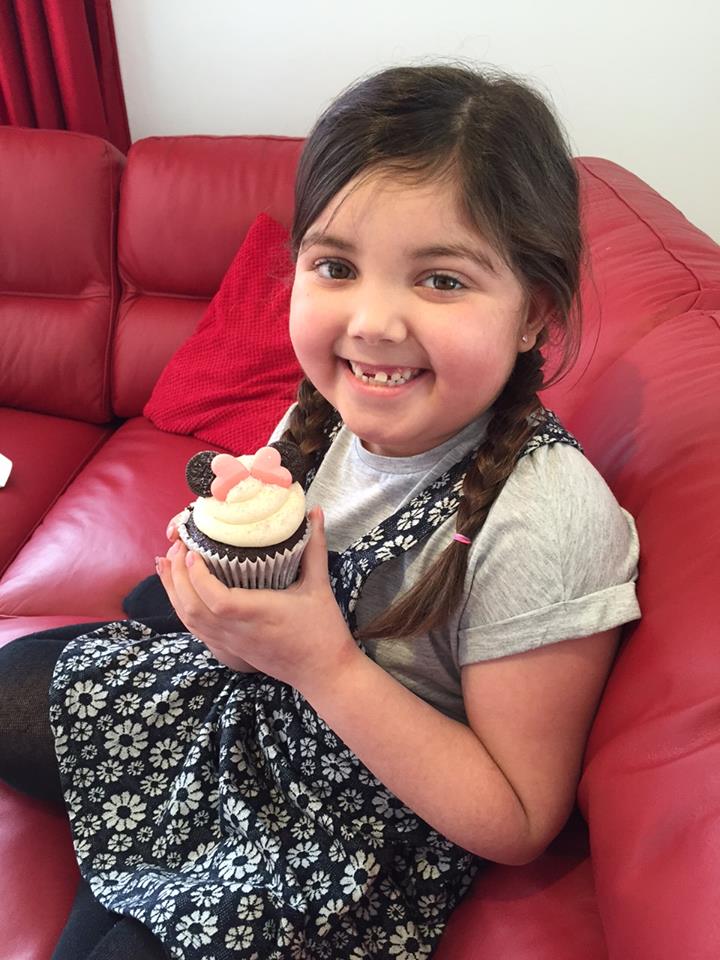 The morning was full of laughter, excitement, smiles, jokes, practising her Princess curtsy, her Princess powers and a pinkie promise that Jasmin will find Princess Jasmine on her holiday, all of which was captured by our friends from the Edinburgh Evening News.
We wish Jasmin and her family a wonderful and magical time away together and we look forward to hearing all about it once they return.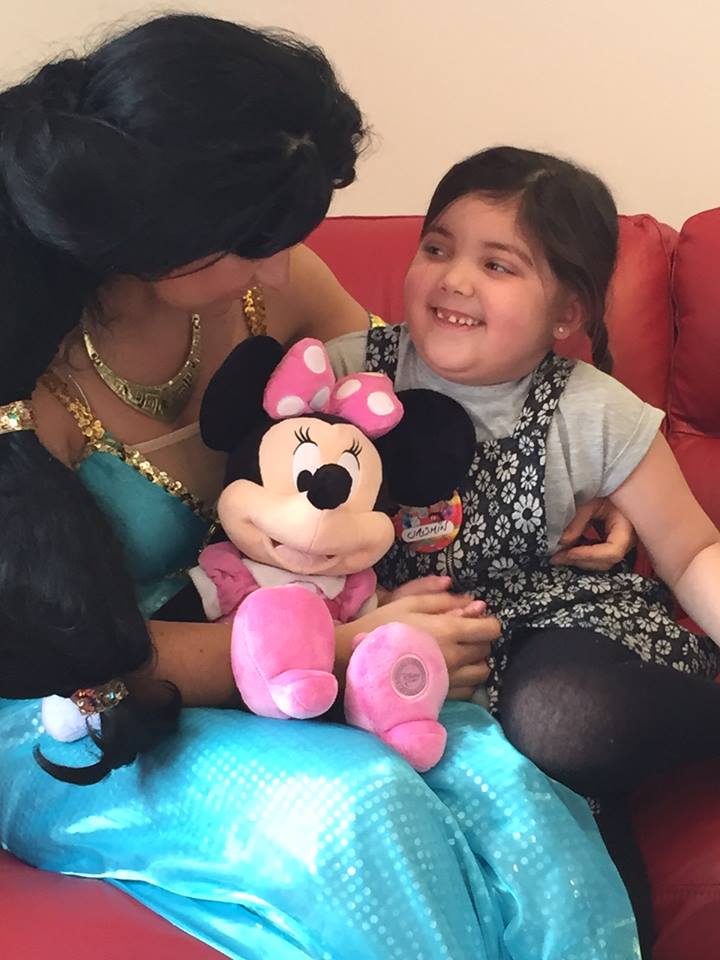 We are thrilled to have been in a position to grant Jasmin her Wish and it is only with help from our amazing supporters throughout Scotland that we can continue to grant Wishes, thank you so much for your support.