31st March 2017
Amazing Amelia
Amelia who was our 3rd Top Fundraiser at the Great Notts Bike Ride 2016, is setting herself an even tougher challenge for 2017. Amelia would like to raise enough money to send two children to Lapland in December.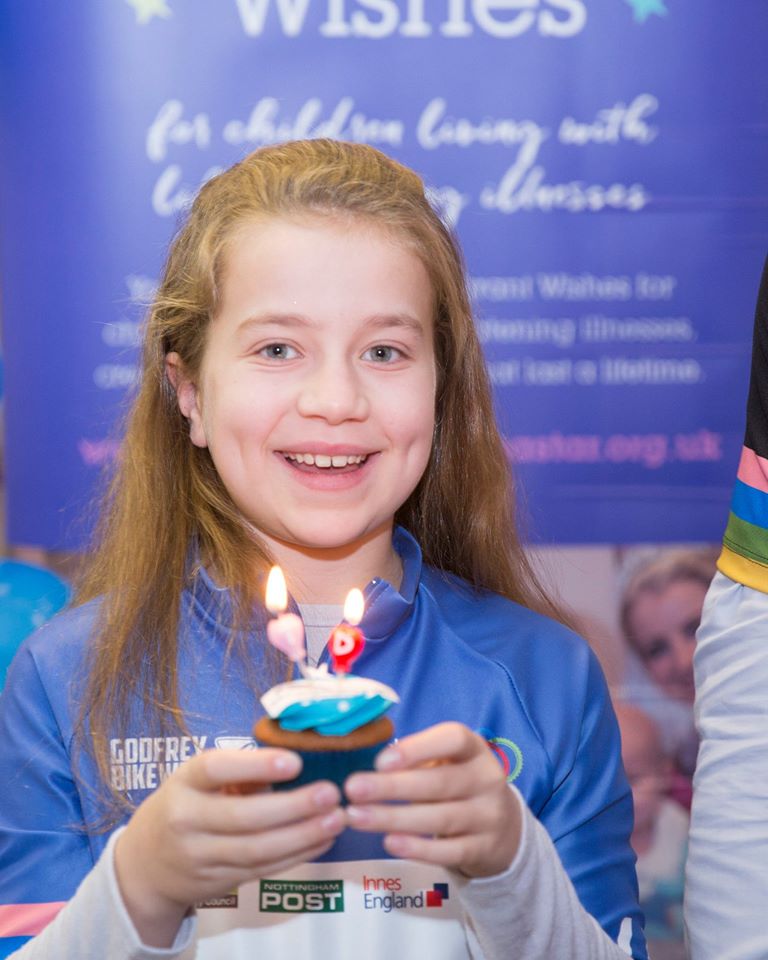 This year Amelia will be swimming four miles, running twenty four miles, biking two hundred and forty miles (Including The Great Notts Bike Ride), climbing Snowden, and a couple of cakes sales and fundraising parties in between over two months.
Amelias challenge begins on April 25th and ends on June 25th with the Great Notts Bike RIde.
Amelia is also doing the challenge in memory of her late Granddad.

To read Amelia's story and donate to this fantastic young ladies challenge please visit; www.justgiving.com/Toughstronghard-Amelia