2nd May 2017
Another Wish came true this week as Ava-May received her customised trike.
Ava-May, along with her mother Tanya were surprised to find our very own Wish Bear delivering Ava-May's Wish and presenting her with her new trike and her very own Mrs Wish Bear.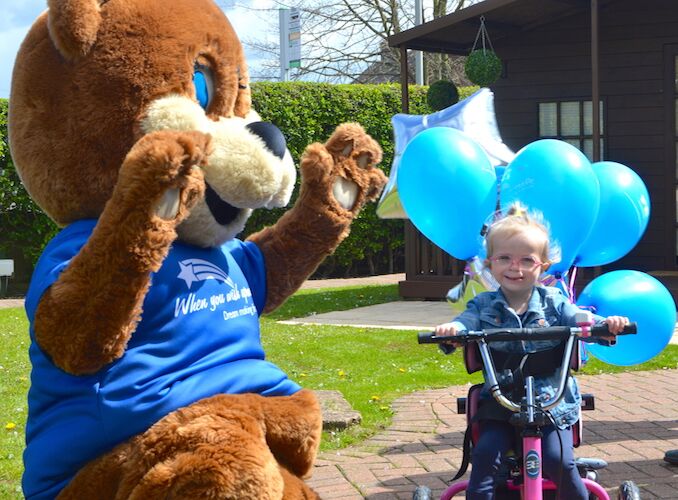 Ava-May, who suffers with the condition De Grouchy syndrome which is a rare congenital condition caused by chromosome abnormality, has always dreamed of riding her own bicycle and today When You Wish Upon a Star were able to make that wish come true.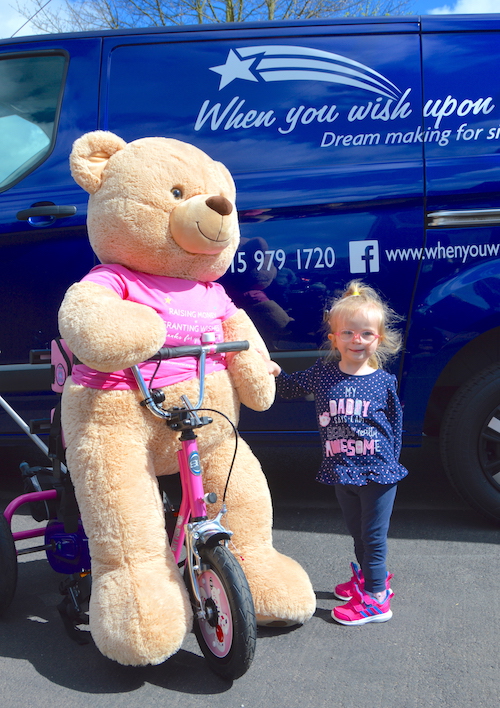 Without the continued support and generous donations from supporters like Nuthall Lights along with all our other generous supporters, making Wishes come true for our brave children, simply would not be possible.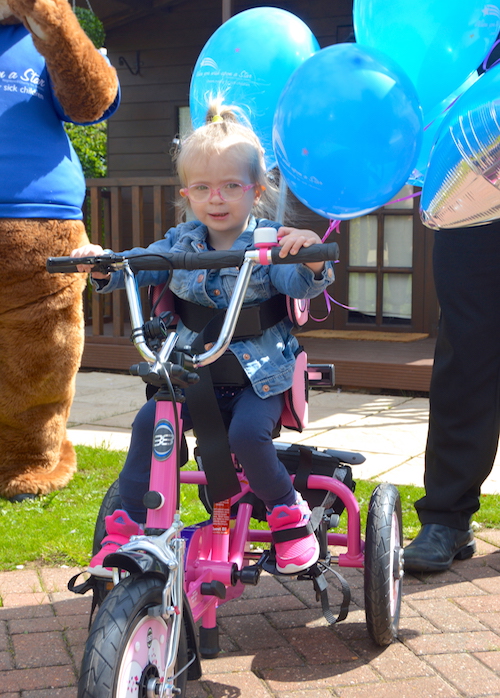 If you would like more information on how to fundraise for When You Wish Upon a Star, please call 0115-9791720, where a member of our team would be very happy to help you achieve this.
A massive thank you to all of you involved in making Ava-Mays Wish come true xx