16th June 2017
Fairhome Group PLC
Eccles based company donates £2,000 to 'When you wish upon a star'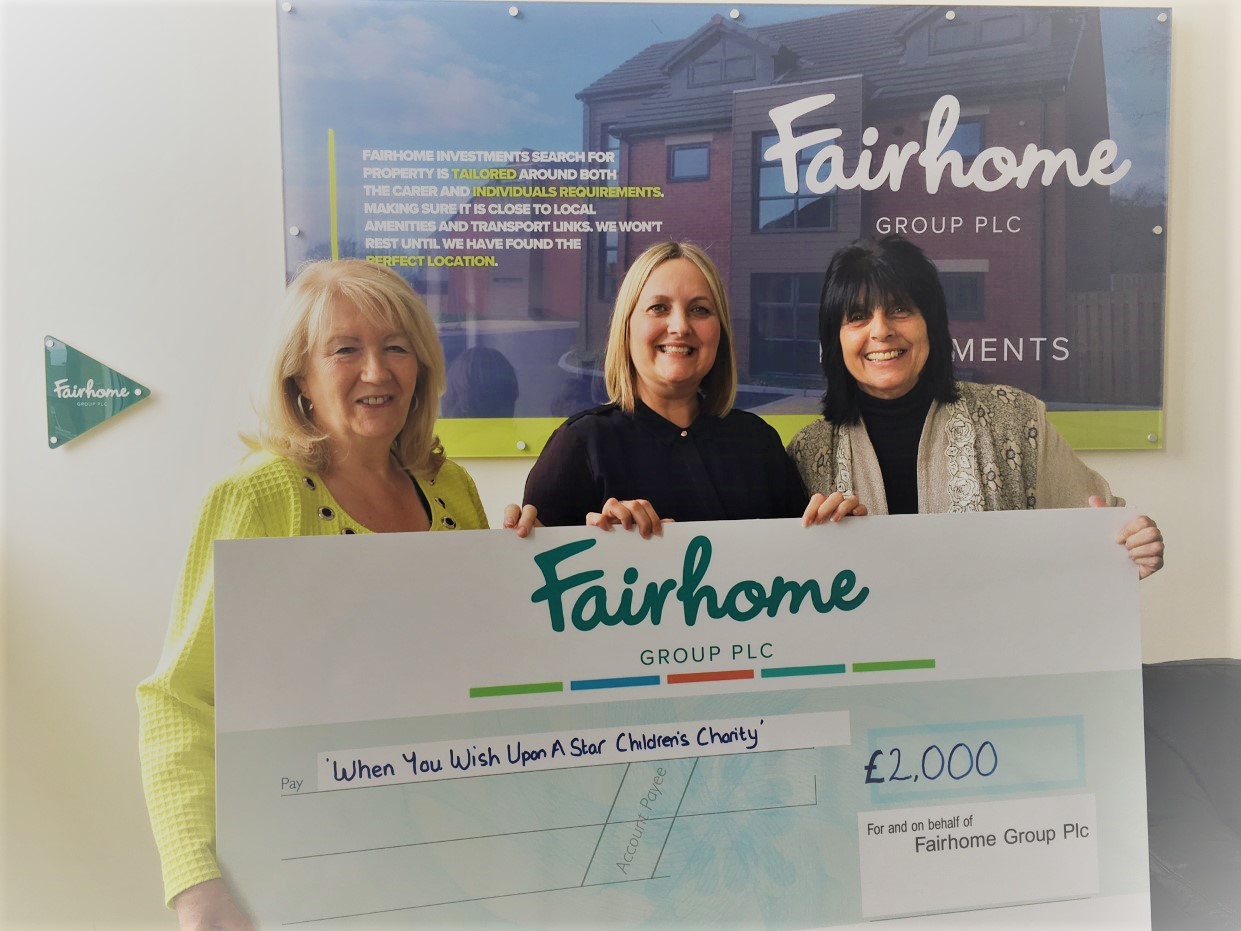 Fairhome Group PLC, a Manchester based property company is delighted to support children's charity - 'When you wish upon a star' as their nominated charity for 2017.
The vote was put to employees who work for the Group and was by far the most popular to support this year.
The initial £2,000 donated will help grant the wishes of children living with life threatening illness and provide the necessary support for their families.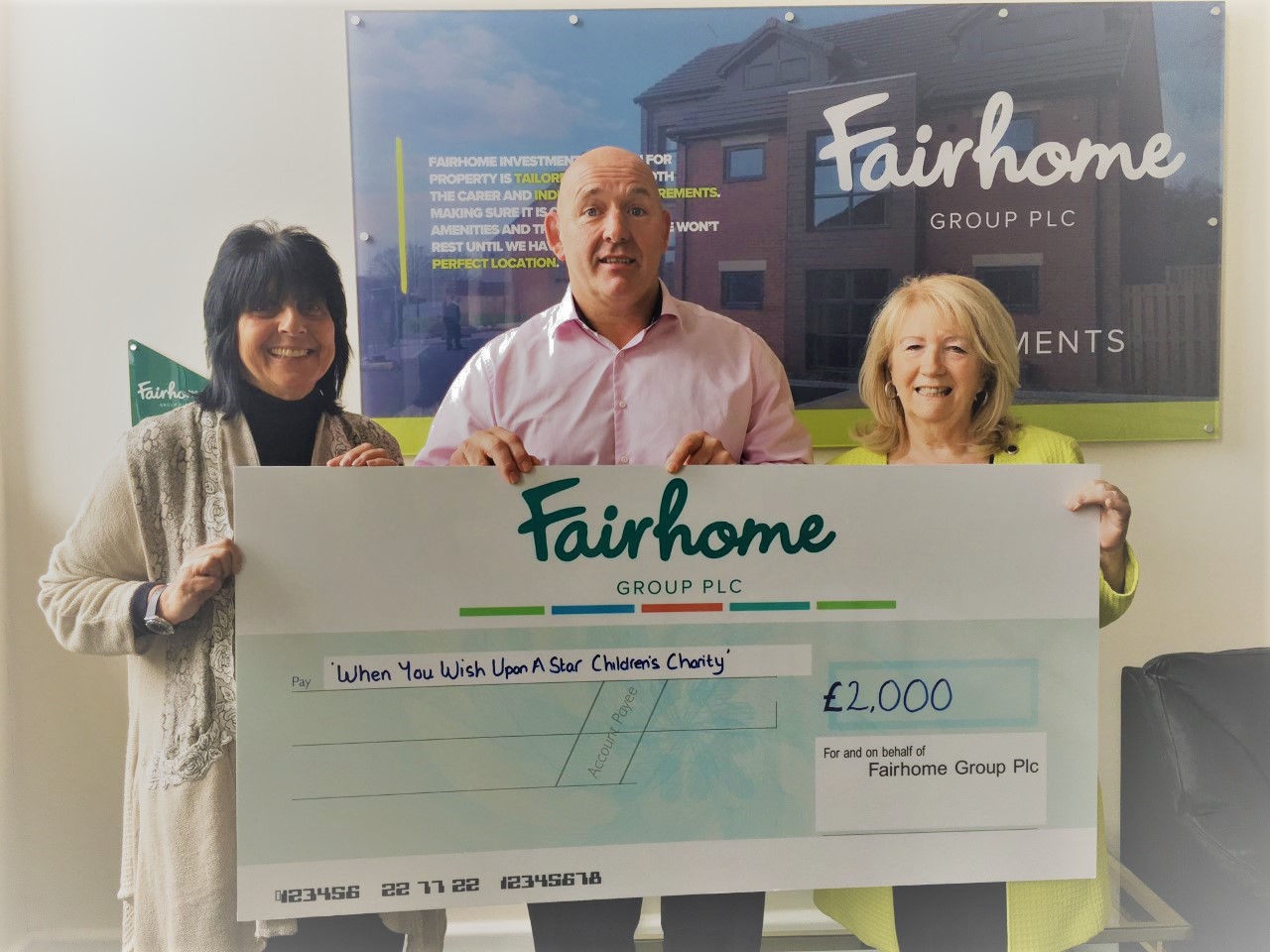 John Russell – Executive Chairman invited Maria Moseley and Sue Hicklin, the charity's regional fundraisers, to their offices in Eccles to present the cheque. The staff then celebrated with a cup of tea and cup-cakes with a star topped theme too.
Fairhome Chairman John Russell said: "This is our first nominated charity for our business since we created Fairhome Group in 2009. We already give back to the local community when we can and support others with our fund-raising, but we felt the need to have a dedicated charity for our company for 2017.
"When you wish upon a star do an incredible job and it is our pleasure to support them. We will continue to fundraise throughout the year so we can contribute further to our initial donation."
Maria Moseley of the charity added: "Generous donations mean that we can grant many more Wishes for some very deserving and courageous children as soon as their Wish comes in. Companies such as Fairhome are the lifeblood of small charities like ours, and we are extremely grateful to them for coming on board this year and supporting our very worthy cause'.
Fairhome appreciate what making a difference to people's lives can mean as they provide secure, adapted, supported living for the most vulnerable in society. They also ensure people have a comfortable home to live in for life.
The money donated will go towards taking over 300 children to Center Parcs, Nottingham with their families and carers in December 2017 for their annual Christmas event. It will also enable the charity to buy presents.
One of Fairhomes employees – Leigh Farrow put the suggestion forward to support this charity as it is close to her heart as her daughter is a Patron of When you wish upon a star.
Fairhome Group PLC headquarters are in Eccles, Manchester, Founded in 2009 and specialise in developing supported living property, securing new homes for life and changing lives forever.
From the whole team at When You Wish Upon a Star, we would like to thank Fairholme Group for their genorous donation.
The donations we receive help us to provide a variety of wonderful experiences to children living with a life-threatening illness throughout the UK and it is only with the help of kind and generous people like you that we are able to continue our work granting Wishes for these brave and courageous children.
Thank you xxx