20th July 2017
May the Force of the Water be with you Jedi Jonathan is off to Legoland
Helping to officially grant Jonathan's Wish this week with us was our wonderful Scotland Patron Nicola Wood, could you combine Fire Trucks and Stars Wars?
The answer is YES and what a truly magical morning we had! We can't thank Watch Manager David Anderson and the crew of "White Watch" at the McDonald Road Fire Station in Edinburgh enough when they heard about Jonathan and his family they invited the family to become Firemen for the morning.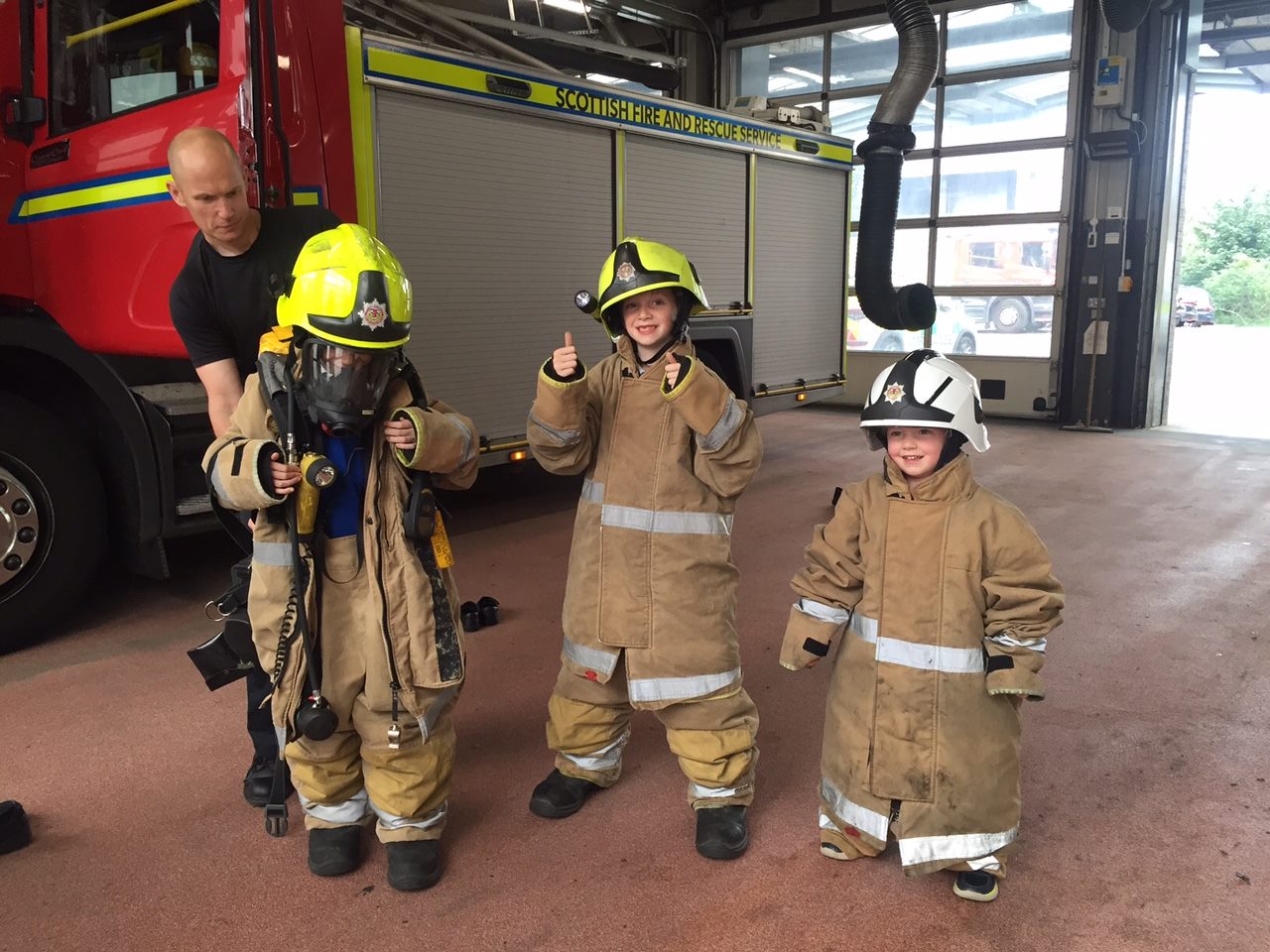 The White Watch crew were on hand to show the boys around the station get them kitted out, have a go on the trucks and to do some training on the training tower with the hose.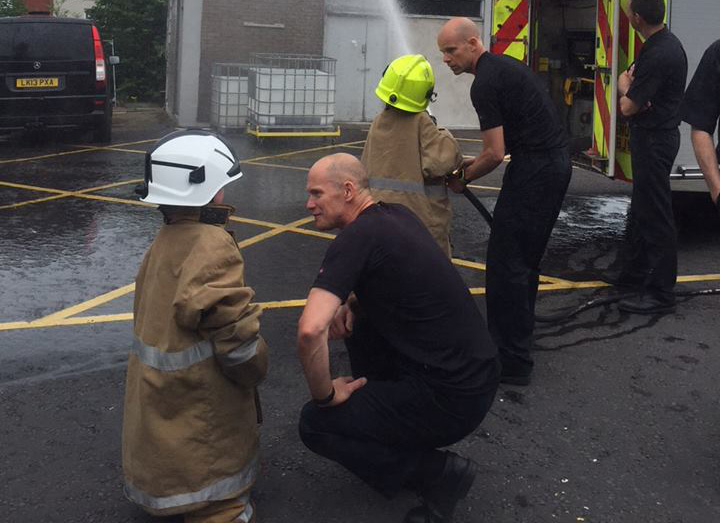 A special parade was arranged where the new recruits lined up with White Watch to be inspected by "The Boss"…
As the music of the "Imperial March" was played over the speakers the dark lord himself Darth Vader who flew in on his TIE from the amazing The UK Garrison made his entrance along with two of his trusty Stormtroopers by his side….AMAZING!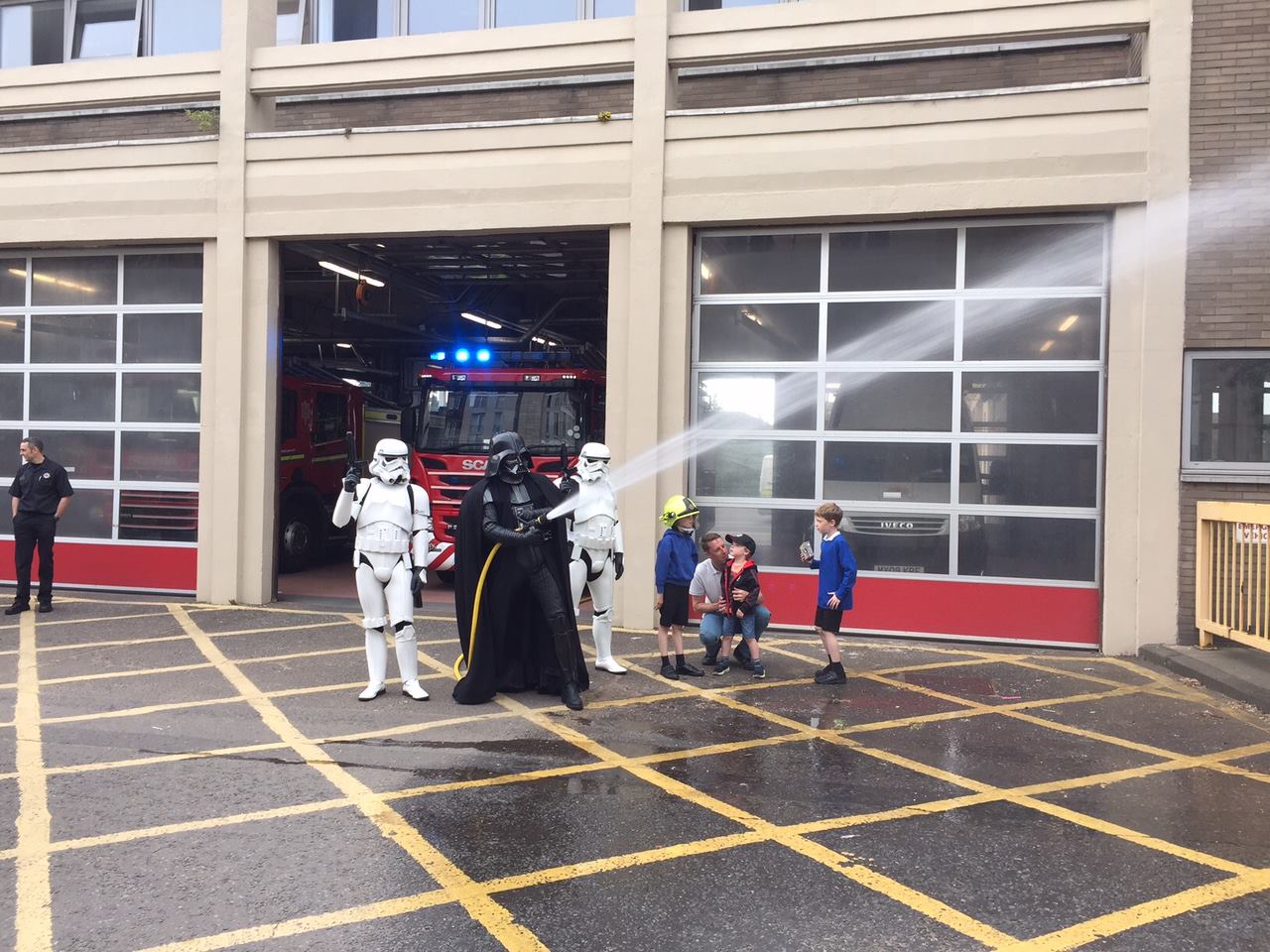 Nicola granted Jonathan's Wish by presenting him with his park & flight tickets and hotel accommodation along with his Wish pack that had been generously donated by The Store in Glasgow and she made sure Jonathan knew he only had 11 more sleeps to go!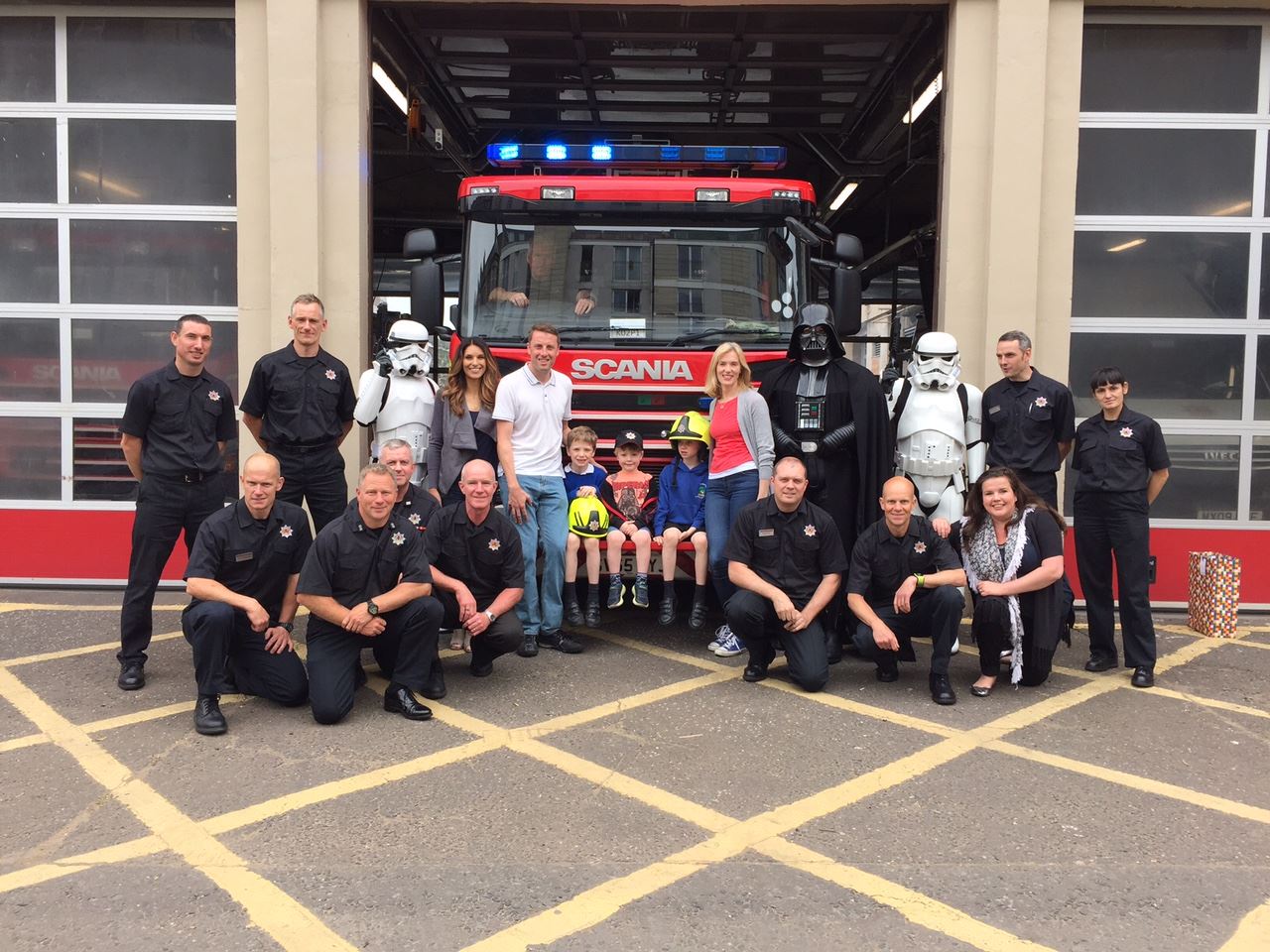 Everyone had an amazing morning, Jonathan and his brothers were in their element, as were the big kids.
We wish Jonathan and his family a wonderful time away together and we look forward to hearing all about it once they return.
We are thrilled to have been in a position to grant Jonathan his Wish and it is only with help from our amazing supporters throughout Scotland that we can continue to grant Wishes.
Thank you so much for your support xxx May The Force Be With You xxx