5th September 2017
Pick up your Pumpkin & Run at this year's Pumpkin Run
Calling all Goblins and Ghouls ……will you be a Wee Pumpkin or a Tough Pumpkin?
Save the Date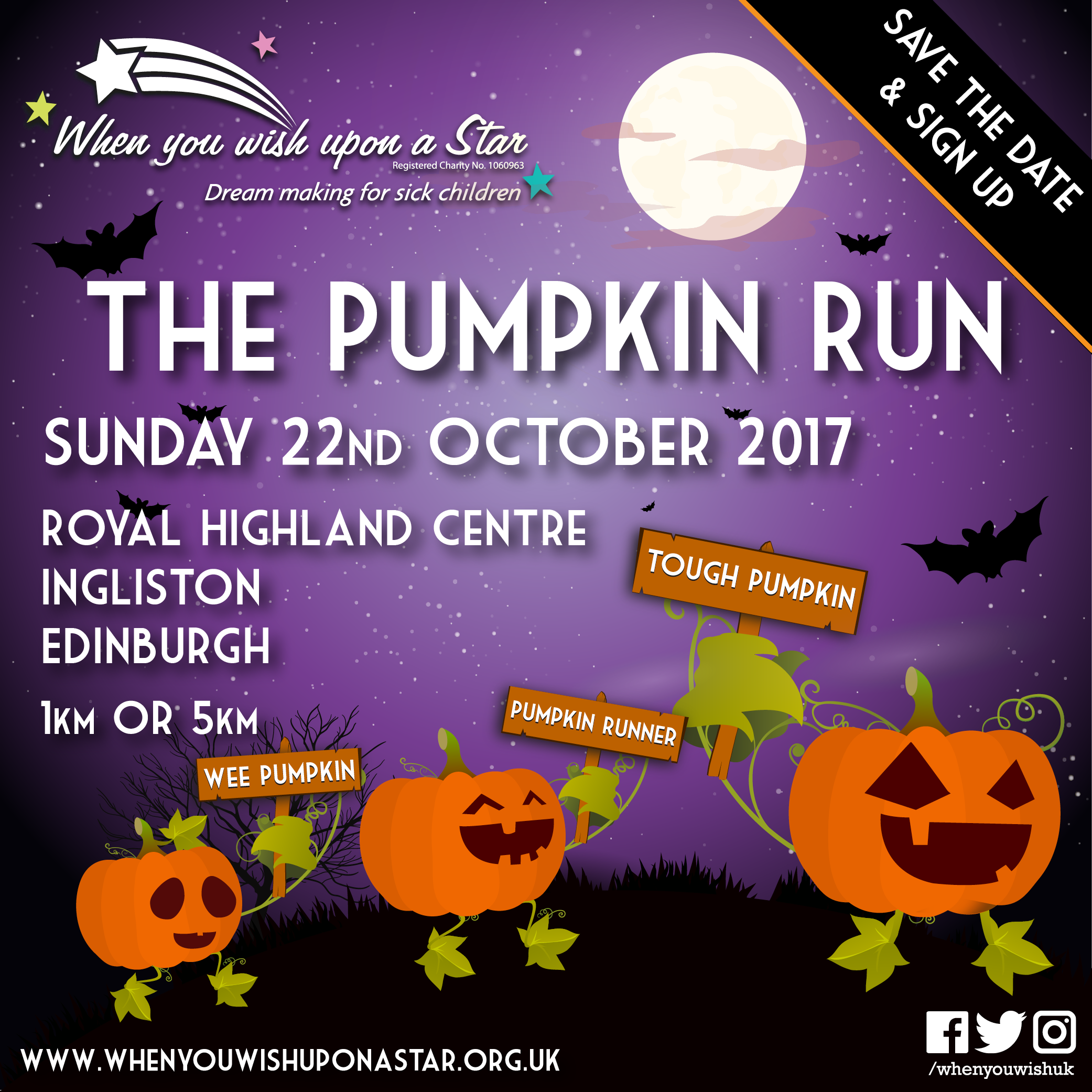 The money raised from the Pumpkin Run will be used to grant our Christmas treat to Narnia!
Up to 70 Wish Children who live across Scotland with a life threatening or terminal illness will be invited to walk through the Wardrobe Door into the enchanted Winter Wonderland of Narnia for what promises to be the most magical day where precious memories will be made.
For more information contact our good "Witches of Scotland" at the Scotland Office
Email - Scotland@whenyouwish.org.uk
Telephone - 0131 273 4344