8th September 2017
1 amazing car, 1 driver, 3 clues, 3 destinations and a mission to find the prize
Who doesn't love a treasure hunt? No need to walk! Ryan his sister Sophie and his family had a Rolls Royce Ghost for the day to help find the clues that would lead them to the prize.

We had such a fun filled Wish granting day with Ryan and his family, the aim for the day was to have a magical time, full of laughter, smiles, making memories and having lots of surprises and we managed to do just that and more.
The doorbell went and their driver for the day lovely Neil arrived with clue no.1 for Ryan to read out. Destination the Supercar Garage at the amazing The Leven Car Company Edinburgh.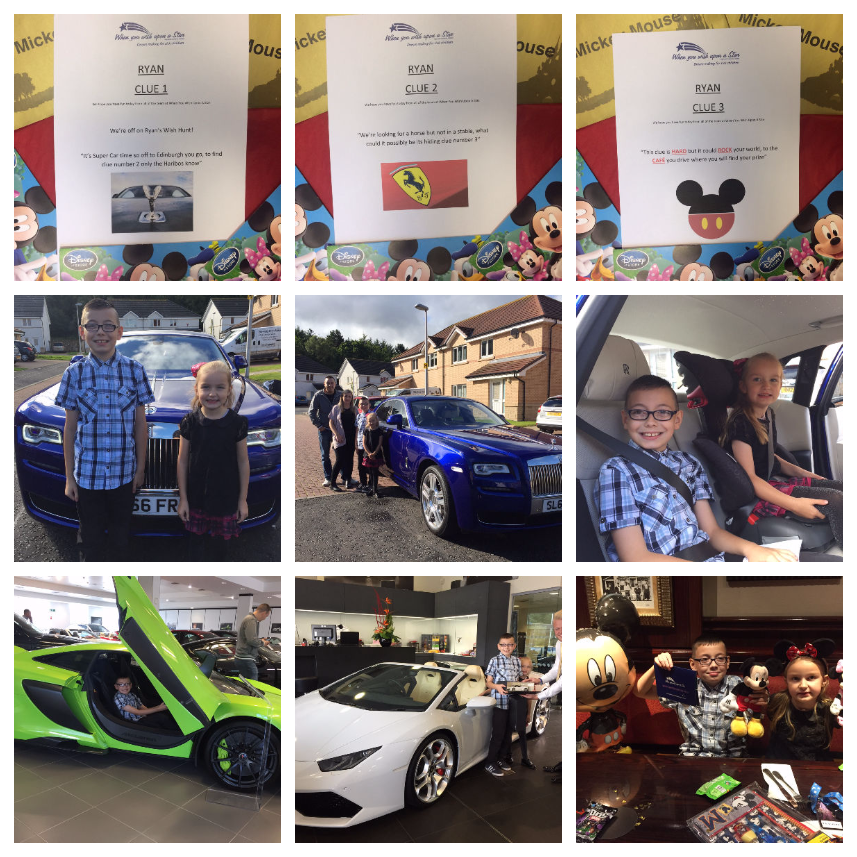 After trying ALL the cars including his favourite the Green McLaren clue no.2 was found in the brand new Rolls Royce Phantom, the team were then off to destination number 2 to find a Red Ferrari at Graypaul Edinburgh Edinburgh & to have a look at Lamborghini Edinburgh to see if they could find clue no.3.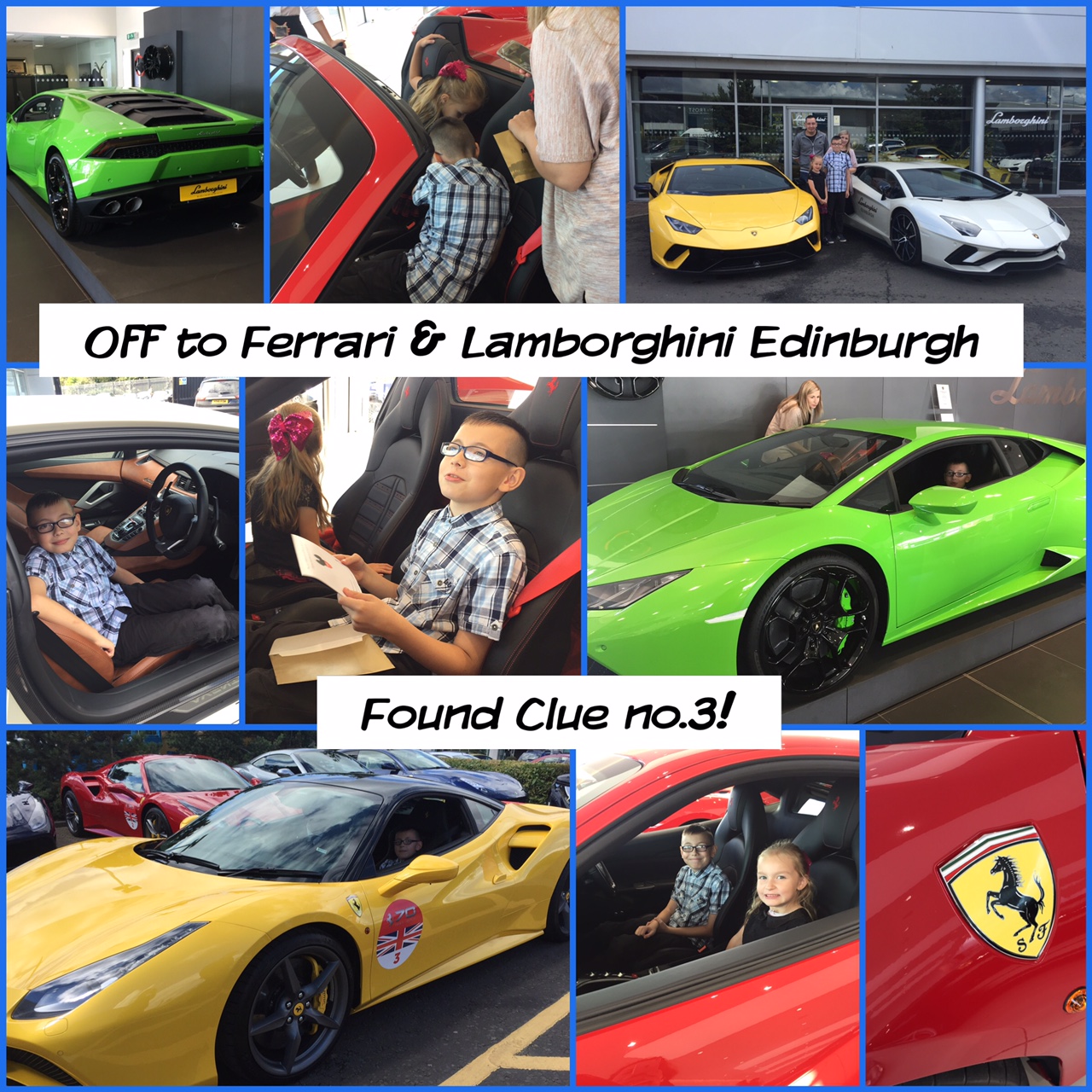 Ryan and Sophie had the BEST time and received a framed picture of the Ferrari that Ryan had a go in,Ferrari Cupcakes and a model of a Lamborghini to name just a few.
Clue no.3 was HARD but it did ROCK Ryan's World so off they went to the final destination that was the CAFÉ where Ryan found his Prize.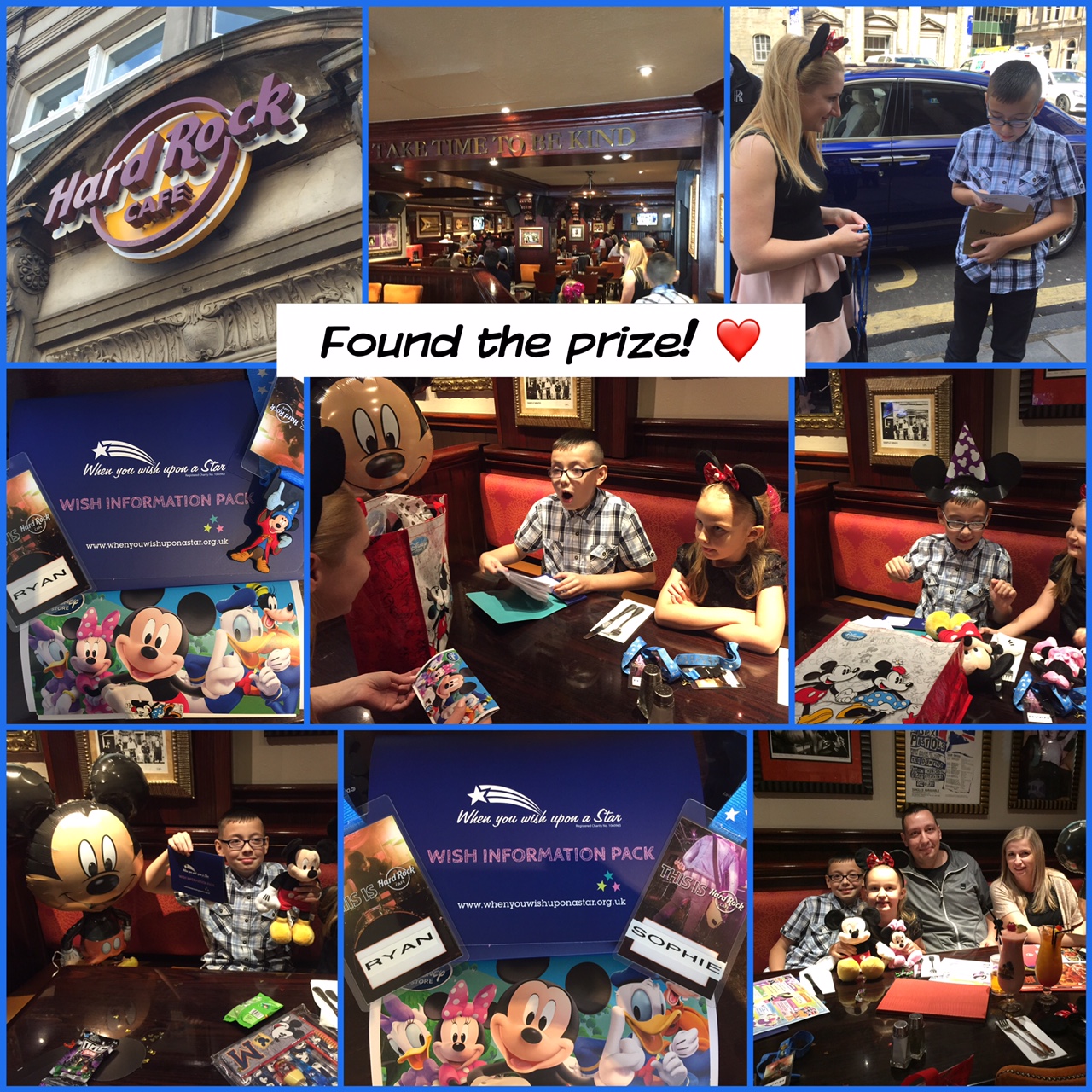 Met by the team at the AMAZING Hard Rock Cafe Edinburgh the family were led to their table for a rocking lunch where Beatrice Hahn Sales & Marketing Manager officially granted Ryan's Wish to go to Florida letting the family know it was only 8 sleeps to go, after lunch it was a comfortable drive home in the Rolls.
Thank you thank you to everyone who was involved in yesterday's Wish Presentation Treasure Hunt.
The Leven Car Company Edinburgh
Graypaul Edinburgh
Lamborghini Edinburgh
The Disney Store
The rocking Hard Rock Cafe Edinburgh
You all went above and beyond and we can't thank you enough.
We wish Ryan and his family a wonderful time away together in Florida and we look forward to hearing all about it once they return.
We are thrilled to have been in a position to grant Ryan his Wish and it is only with help from our amazing supporters throughout Scotland that we can continue to grant Wishes.
Thank you so much for your support.