13th March 2018
Thank you to Joseph
Thank you to the amazing Joseph for your support and arranging a bucket collection on Saturday 10th March at Stafford Town FC during the English Schools Football Assoication (ESFA) Under 15's England v Ireland International match.

Your hard work and efforts are heart felt and greatly appreciated, without kind supporters and friends like yourself, our work simply would not be possible.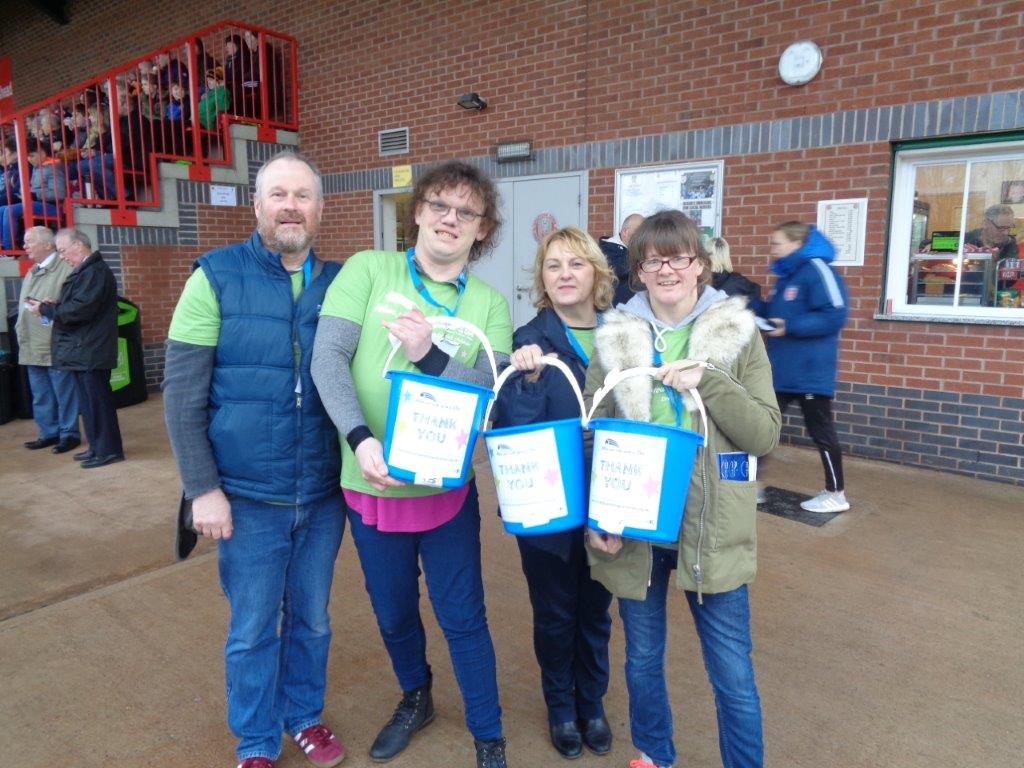 Supporting Joseph on the day was the lovely Hannah Ryder, Shereen O'Brien and Mark Egginton members of the Occupational Therapy team at Ellesmere House, St Georges Hospital, South Staffordshire and Shropshire NHS Foundation Trust.
We really do appreciate all your hard work and support
If you would like to support us in creating more magical Wishes for some very brave children