16th March 2021
2nd Virtual Comedy Bingo Night
Thank you to everyone who joined us for Friday's Virtual Comedy Bingo Night.

You raised an incredible £685 throughout the night.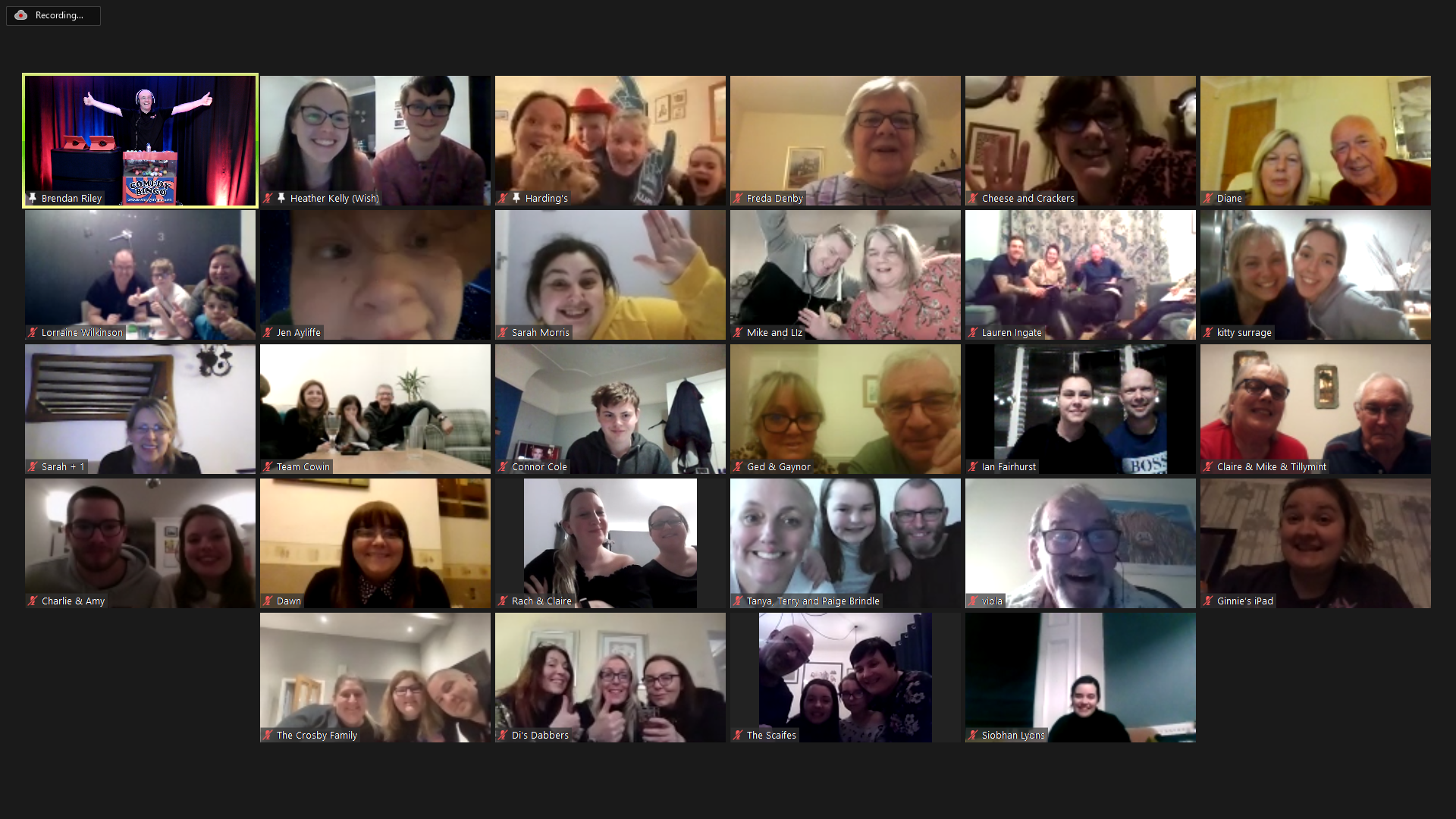 Thank you so much for your generosity, which will help to grant more Wishes to children with life threatening illnesses across the UK. We hope you all had a great evening.
We also want to say a huge thank you to all of our generous prize donors:
Oh My Bakes – for donating a box of beautiful personalised biscuits and sweet treats! Check out their website for beautiful sweet treats delivered to your door: https://www.etsy.com/uk/shop/O...
Games Night Pro - for donating a Virtual Games Mega-Pack! For incredible value and brilliantly fun games packs suitable for virtual and in-person meet ups, check them out at: https://www.etsy.com/uk/shop/G...
Simple Cake Co. - for donating a £20 voucher! Have a look at their website for incredible tasty treats delivered to your home : https://simplycakeco.com/
Mystery Locks - for donating a printable escape room experience! Check them our for escape room entertainment from the comfort of your own home: https://mystery-locks.com/
Floraisons – for donating a Letterbox Spa Day Gift Set! For lovingly put-together letterbox hampers, visit their Etsy store: https://www.etsy.com/uk/shop/F...
Sugar Rush Sweeties – for donating 2 sweet box bundles – each one with 2 sweet boxes and 3 mini sweet bags! Send your loved ones lovingly wrapped sweet deliveries from their Etsy site: https://www.etsy.com/uk/shop/S...
Buy a Gift – for donating a bungee jump! Check out all of their experience gifts at: https://www.buyagift.co.uk/
And finally, a HUGE thank you to Bren and Val at Big Comedy UK - thank you for an incredible and very entertaining evening
All prize and auction winners should now have had an email to arrange prize delivery, if you haven't please email heather.kelly@whenyouwish.org.uk