17th March 2021
Holly our Mini Wish Granter
Huge thank you to our amazing mini Wish granter lovely Holly from Edinburgh & the Lothians who has taken on our Easter Egg Challenge to help Wish Bear!!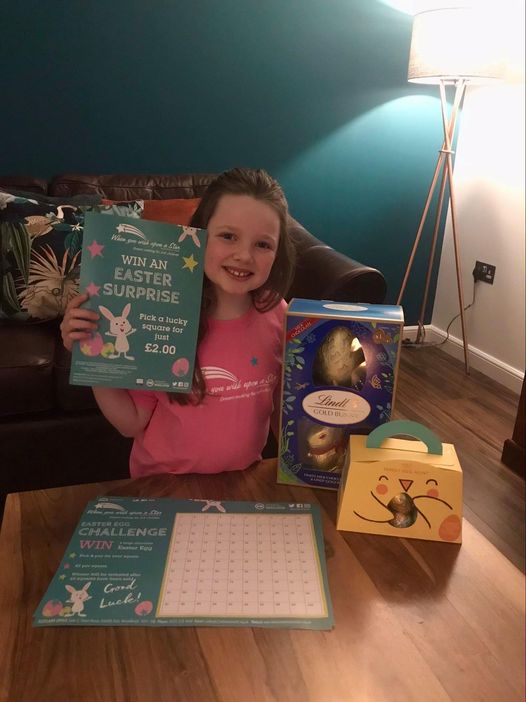 Holly is hoping to raise £400 to help grant our magical Wishes that are on hold throughout Scotland!
Your chance to win an amazing Large Lindt Egg, Chocolate Lindt Bunny & your own M&S Easter Egg Hunt selection box! Wow wow!
If you would like to buy a Wish Square please comment below and follow the link to Holly's fundraising page to make your £2 per square donation!