30th March 2011
Liam's Wish
Hello my name is Liam and I suffer from Cystic Fibrosis which affects my lungs and my digestive system.
All of my life I will have to take medication, it is very upsetting for me also for my Dad, Sister Keiley and my Grandad.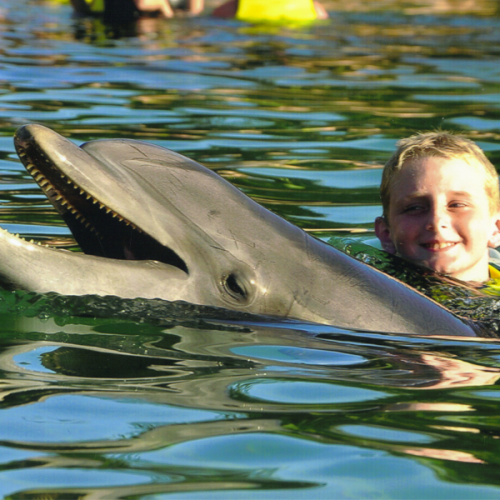 My wish was to go to Florida to swim with the dolphins and my wish finally came true to go to Florida with my Dad, Sister and uncle Dean. My wish came true with the help of the Wollaton Police who took on the Three Peaks Challenge and raised the money for When You Wish Upon A Star.
When we went on the plane for the first time there was my Dad who was scared. I even went into the cockpit to meet the pilot which was fantastic. I enjoyed lots of rides at Universal Studios and only got scared on one ride 'The Tower of Terror'. We also went to the Magic Kingdom and Busch Gardens, but the best part of my holiday was when I went to swim with the dolphins.