7th June 2011
Kieron & Cory's Wish
2 wish children, Kieron and Cory were invited as VIP's to the Luxury Car Show at the Goosedale Event Centre, Nottingham thanks to The Sporting Bears Organisation. The boys were shown many expensive cars which included Aston Martins, top of the range sporting Mercedes, Ferraris, Lamborghinis and many more.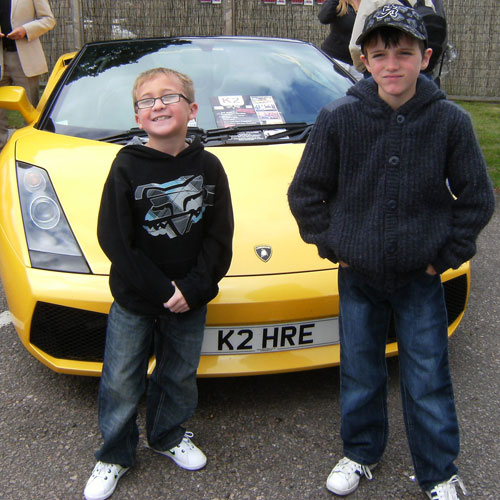 The boys were also treated to a ride in the cars of their choice at high speed around the Nottinghamshire countryside and it was a very hair raising experience for them, but they loved it! Later, they were invited to steer their own fast cars on the giant Scalextric which was very kindly donated by Slotz Carz R UZ.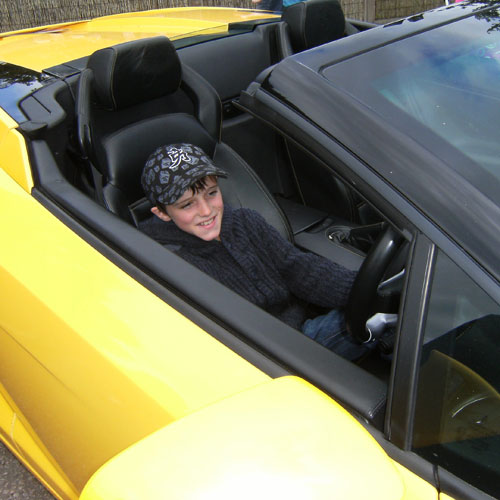 The day was a great success and our sincere thanks must go to Slotz Carz R Uz who raised £140 through the Scalextric racing participants and The Sporting Bears Organisation raised £2,000 as well as giving the boys a fabulous day out.