8th July 2011
Adam's Wish
When a Wish came in from Adam of Bicester to fight Darth Vader at Hollywood Studios we contacted Disney who came to our rescue, "Help You I Can, Yes" (Yoda Quote).

When You Wish Upon A Star organised the flights, car hire and accommodation, Compassion Partners provided the attraction park tickets and Disney arranged a VIP day at Hollywood studios including that important meeting with the Dark Side!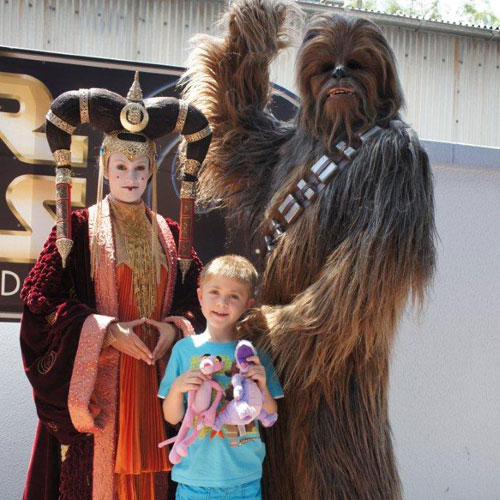 Here is what Adam's father told us about their time in Florida...
"We all had a great time and most importantly Adam really enjoyed every moment of it. The highlight was definitely the Disney Hollywood Studios day and it was even better than the agenda suggested as we had a personal VIP tour from Debbie at VIP Tours for the full day and Adam met loads of the Star Wars/Clone Wars cast including Anthony Daniels who plays C3PO. Adam was part of the Star Wars parade and joined the jedi academy-it brought a tear to all of our eyes seeing him so happy. We were taken round all the rides and events with the top seats and never had to queue all day. We were also treated to dinner and Adam received a huge Star Wars gift set. It was the pinnacle of our trip and Disney were fantastic throughout the day and in fact at every theme park. It was a really busy fortnight but we all had a great time and the villa was great and everything went according to plan".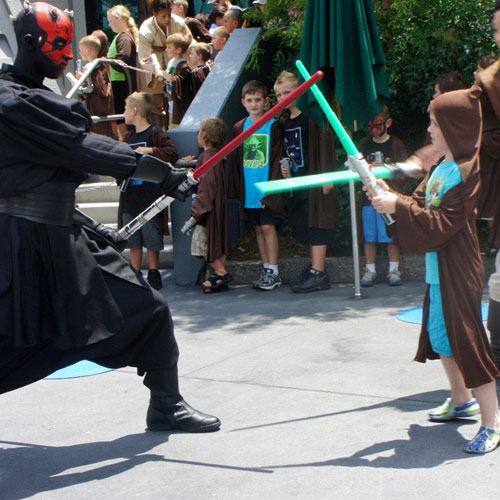 "Once again thank you ever so much for all your assistance and support in making this trip happen. It really was a trip of a lifetime and we are all so grateful to you".