9th September 2011
Amber's Wish
Amber from Leicestershire was diagnosed with Pancreatic Cancer when she was just 4 years old. Whilst going through her chemotherapy treatment she lost her hair. Her Wish was to go to Euro Disney to meet her favourite character 'Rapunzel' so she could see her lovely long hair. We were so pleased to be able to grant this very special Wish to a very brave little girl.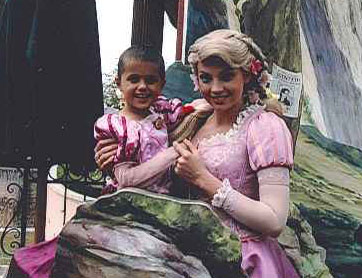 Amber's mum wrote:
"Thank you & everyone else who supported Amber's Wish - trip to Euro Disney.

We all had a brilliant time as you can see on the photo's Amber loved every minute.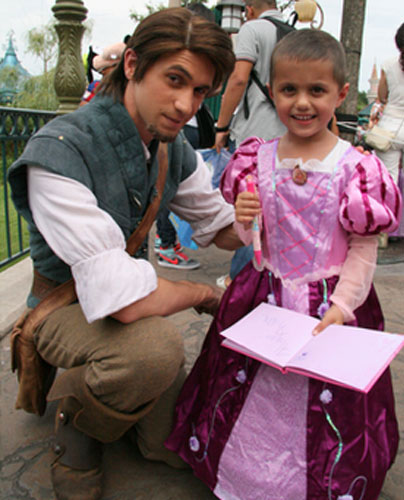 As soon as we got to the park Amber had to get her very own princess dress, purchased from the first shop we came across, then Amber had to wear it straight away. Amber met all her favourite Disney characters, especially the princesses. During Amber's time in hospital we watched many princess film's over & over again. Her latest favourite princess is Rapunzel from Tangled, we have been watching this film 2-3 times a day since it came out on DVD. Her wish came true when she met Rapunzel & some of the other characters from Tangled. She also met Snow White & Tiana.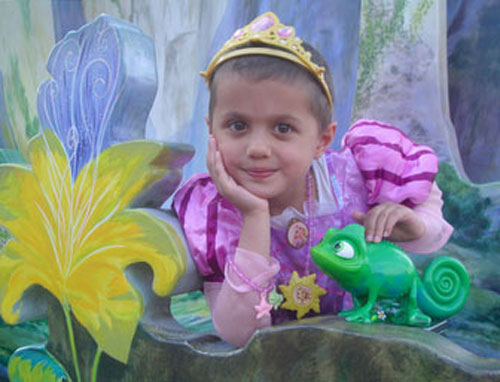 It was lovely for us to have such enjoyable time together after all the time we had spent in hospital when Amber was ill. We never thought we would get this far. This holiday was exhausting, walking all day, a little too much for Amber, we ended up carrying her most of the time, don't think she would have managed this any earlier, it came at the right time.
Thank you all so much"
Rob, Kam & Amber x