9th September 2011
Destiny's Wish
When Destiny, aged 9, was diagnosed with Acute Lymphobastic Leukaemia, a life threatening type of cancer common in children, she had to undergo an intensive and lengthy course of treatment to beat her illness.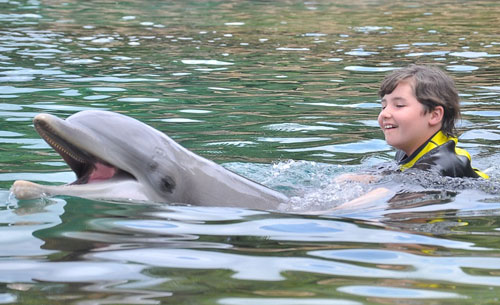 Destiny's one Wish was to go on a holiday of a lifetime to Florida with her family and swim with dolphins.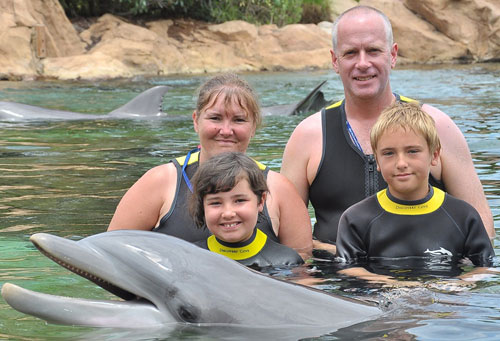 When You Wish Upon a Star granted Destiny's Wish to go to America in July, arranging for the whole family to fly to Florida and stay at the When You Wish Upon a Star villa.  The family experienced a holiday of a lifetime with every day full of fun, visiting attraction parks such as; Universal Studios, Walt Disney World and Sea World.  The highlight of the holiday was Destiny's visit to Discovery Cove to swim with Dolphins where Destiny enjoyed the opportunity to swim with a bottlenose dolphin during a one to one encounter.  All the family had an amazing time.