2nd March 2012
Adam's Wish
Sunday 5th February at 10.30am on a very cold and snowy morning in Bolton.

Adam excitedly waits, along with his 2 sister's mum and dad to be picked up by our lovely chauffeur Keith and whisked off in style, for a very special day out, at the one and only Stamford Bridge, home of the mighty Chelsea.
Adam arriving in plenty of time, immediately heads off to the Chelsea megastore to purchase the latest shirt, which later Adam will get signed...
Seated in the family hospitality area, Adam and his family were treated to a delicious buffet whilst rubbing shoulders with all the player's family and friends.
Fed and watered, it was time for Adam to take to his seat and watch his beloved Chelsea play against Manchester United.
Just before full-time (the moment Adam had been waiting for) Adam along with his sister were escorted down to the Tunnel.
This is where the dream really came true for Adam, as not only had Chelsea arranged for Adam to meet all the players, but he also got to meet his all time idol Frank Lampard.. Posing with all the players for pictures and autographs, the finale to end Adam's dream day, was when John Terry personally gave Adam a signed shirt from Torres... MAGIC!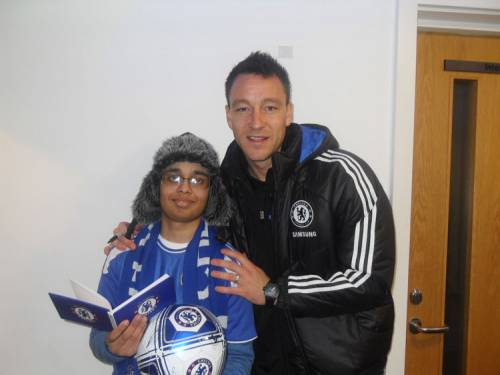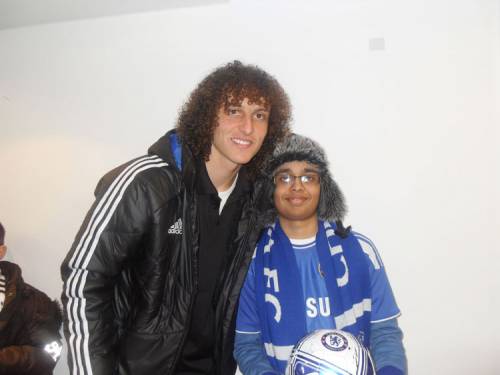 Adam has since written in and asked us to thank everyone involved for making his dream Wish come true.. In Adam's words 'this has been the best day of my life, and given me so many memories that I will remember and talk about forever'.
'THANK YOU CHELSEA' xxx