20th April 2012
Tiffany's Wish
Tiffany enjoys feeding the ducks every week at her local park, but this week she looked forward to doing this every day!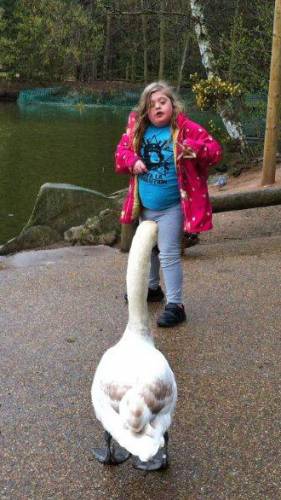 In April Tiffany, Mum, Dad and Brother John set off for a relaxing holiday at Center Parcs. They experienced the stunning scenery in the forest treat and experienced many of the activities. Sadly Tiffany was too poorly to enjoy the swimming however made up for it by creating some amazing pieces of pottery and becoming a new friend to the woodland animals.
We hope this beak has created many happy memories for Tiffany to treasure.