24th April 2012
Paul's Wish
Possibly Manchester United's biggest fan, Grimsby boy Paul's wish was to see them play live.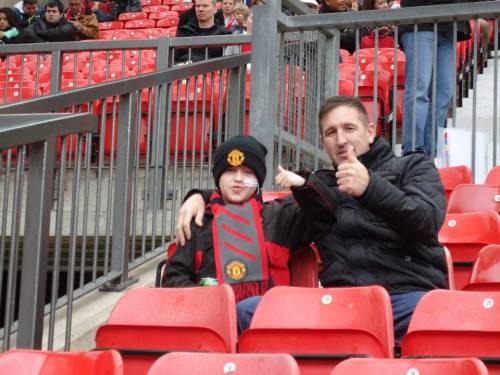 Thanks to Dave Boylen for assisting in getting the tickets, we drove him and his dad Darren to see them on Sunday and what a match!
A 4-4 draw against Everton was witnessed and Paul had an amazing day, taking home a new limited edition scarf too!