13th November 2012
Harvey's Wish
From the age of 3, Harvey has had some extremely difficult times, so When You Wish Upon A Star quickly responded to give this young man a Wish to remember!
Harvey's Mum, Louise emailed to explain how special this Wish is to this very special young man.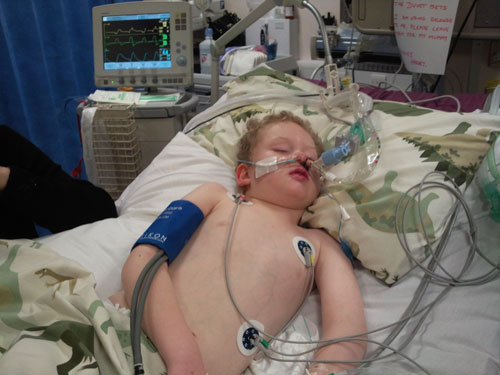 Harvey was 3 when we were diagnosed with epilepsy, made life hard, he fitted very regular, sometimes he would have seizures that lasted hours, and even have multiple seizures. we learnt to deal with these as a family, and the other diagnosis of mild autism, low muscle tone, hyper mobility, and many other problems. but we coped with all these, until Harvey was 8, we'd had a very happy family Christmas after a devastating year with Harvey's big sister Lydia being diagnosed with a Carcinoid Tumor after she had a burst appendix. life seems so cruel, but we made it though the hard times.
Christmas was amazing, everyone was so happy and well. on Dec 27th 2009, Harvey seemed to have had a seizure, he didn't come round as normal, so we called for help 999, the paramedic was amazing he knew us well with Harvey, but this time he knew something was different, he thought Harvey had, had a stroke. me NO, he's 8 not 80. Addenbrooks confirmed That my baby boy 8 years old, Had indeed had a stroke. He was in a self induced coma for around 6 weeks, we spend a long time on PICU. only to be told he had life lasting damage to his airway, vocal chords. and he's only option was to have a tracheostomy. Life really is unfair. 6 months recovery from many surgery's in hospital, life is weird living on a ward, almost felt like I worked there. but once home, Harvey seemed to recover better, still nearly 3 years on, his not fully back to pre stroke, another operation on his airway this week due. how many more i dont know. but our boy is back, his arm is still fixed and unusable, walking is hard due to muscle wastage. but slow and steady recovery at home, and getting back to school has been emense in recovery and normal life. I want to Thank everyone who made it possible for Harvey to have a Wish, we often took him to our local garden center to watch the fish in the giant tank. but now we go to buy new fish and food, as Harvey now has his very own fish tank to watch. And he is just loving it very much, even our cats enjoy it! hope you enjoy the pictures. been a long time coming. but Thank you all from the bottom of our hearts for making a little boy smile, even though its lop sided.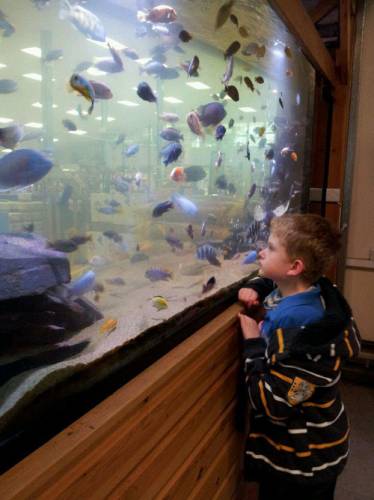 We will keep in touch x love to everyone x Love from Louise, Ian, Lydia and Harvey xx
Many thanks to Maidenhead Aquatics @ Scotsdale for helping us to grant this amazing Wish!