21st January 2013
Tailor's Wish
On the 15 June 2011 my life was turned upside down when Tailor was diagnosed with a brain tumour, after constant sickness and having no balance for a year I finally had answers. But not the answers I was expecting.

Our life was a whirlwind from that minute on when Tailor was admitted to Birmingham children's hospital, he had a course of steroids to shrink the tumour over 3 days. Then it was time to sign the consent form for the major operation. Although it was clearly explained to me I didn't even know what day of the week it was, it was all a bad dream.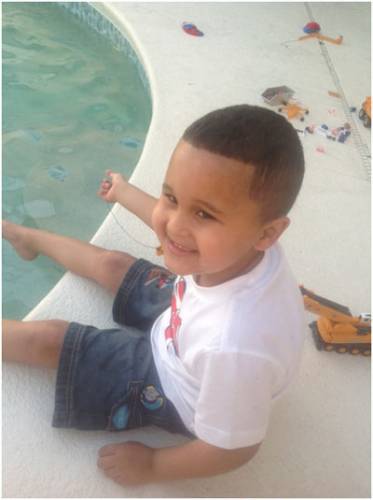 14 hours in theatre I thought it was all over, my son was by my side but not moving and couldn't talk or eat, drips coming from his head hands neck. "What had they done to my baby", is all I cried out and it was the same for 8 months after. Hospital was our new home when it was confirmed the tumour was cancerous and Tailor would need 8 cycles of chemotherapy and 6 weeks of daily radiotherapy and wasn't being discharged until December 2012 we was helpless.
My daughter Chardae had to move schools and live with my Dad and his partner, it tore our family apart and had a major effect on each and every one of us. Needles after needles and that many different specialists to deal with and people just prodding and poking every 2 minutes, I now had a petrified little boy.
After 6 cycles of chemotherapy and radiotherapy completed they finally said Tailor could go home but was confirmed he was now disabled, still couldn't talk or eat. The treatment continued week after week more needles, more MRI scans.
We finally had some good news, we had been accepted for our life for life home which would be suitable for Tailor and his every needs, life was on the up. Surely this is impossible right?? No, it was true through struggle and pain and pure determination nothing was impossible.
18 months later we now have a fabulous home which Tailor can get around in his wheelchair on his own, no more needles, Tailor eating and talking, his hair is as good as new and an MRI scan which put Tailor in remission. There was this light known as the light at the end of the tunnel, I could finally see i

Tailor kept seeing a advert for Florida with all the characters on TV at his hospital bedside and pointing. We was at home about 2 weeks after he could talk again, he must have remembered and said "mommy can we go to see Mickey one day", it brought a lump in my throat. A family member got wind of Tailors Wish and put me in contact with WHEN YOU WISH UPON A STAR.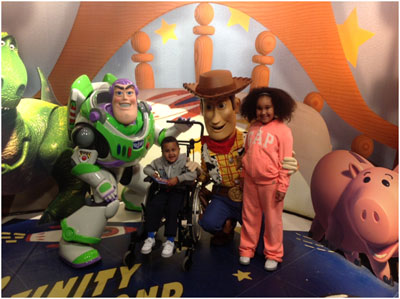 3 months later and we was on our way to Florida, we had the most amazing 2 weeks of our entire lives. My children will remember it for years to come and it was all down to this charity, stress free magical Christmas in Florida, I couldn't have gave my children this without all of your help and it was what we all needed to end the year and fingers crossed it's all over! We brought a Christmas tree for the villa to make it more Christmassy, it would be lovely if it can be put up if another family visited at Christmas.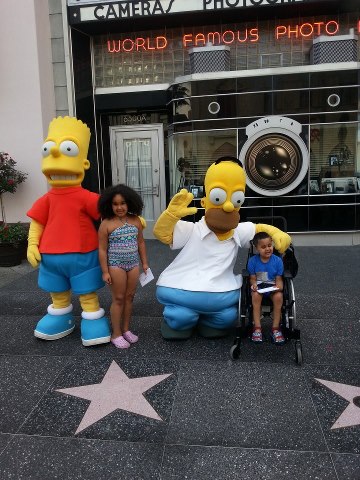 Thanks so much to all involved in the charity and the founder for making my sons wish come true and giving us the chance to have our Magical Christmas in Florida.
Many thanks Tailor Roberts AGE 5 and family x
You are very welcome, we feel incredibly honoured to be chosen to grant Tailor's Wish and are overjoyed that it has brought such happiness at a very special time of Year! xxx