12th June 2013
Sedat's Wish
His parents thought that the perfect Wish for Sedat would be to celebrate his 4th birthday with all his family and friends.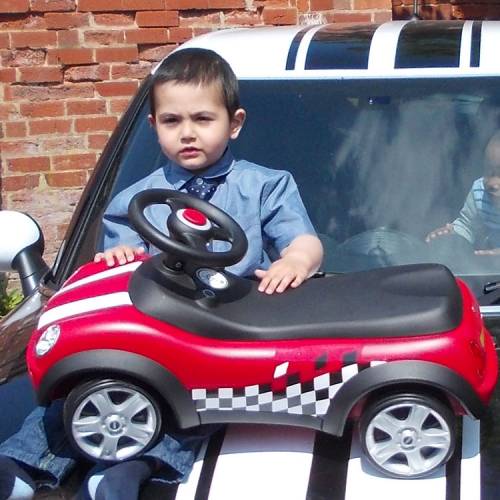 Our fairy Godmother waved her wand and started making plans for a birthday never to be forgotten. Our corporate supporters Sytner Mini, based in Nottingham, heard about how Sedat loved Mini Coopers and joined us by pulling out all the stops to make the party extra special.
On Sunday the 9th of June, the room was decorated, the party food and chocolate fountain was flowing. Our entertainer and bouncy Castle were in place for the party to begin. The hospital allowed Sedat time home to enjoy his day.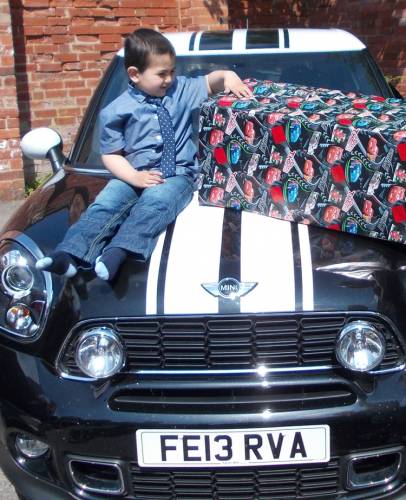 The guests all arrived on time and were greeted by a surprise convoy of Mini Coopers, which all the children were allowed to sit in and enjoy! The sytner team spent loving hours making goodie bags for all the guests which the children loved and brought along a special gift for Sedat. Also a Wish Parent very kindly created an amazing Mini Cooper Cake with Sedat's personalised registration on. Another one of our dedicated supporters, Anthony from the Disney Store, Nottingham held a quiz and from the proceeds purchased a large bag of gifts for Sedat to open on the day.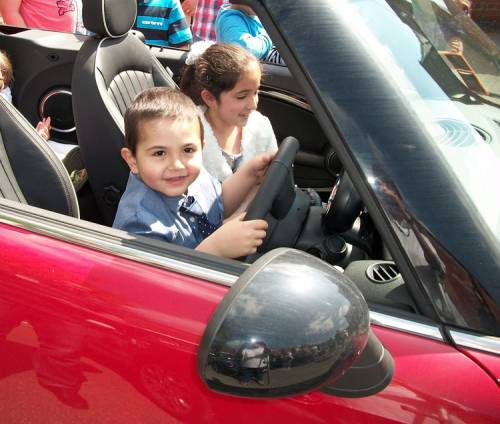 We were blown away by all the assistance our supporters gave including Georgia who gave her time on the day as well as preparing the amazing buffet.
It is so important to have these amazing Corporate and community supporters in making these Wishes truly magical and unique. Thank you so much xxx