21st July 2013
Joshua's Wish
10 year old Joshua is incredibly brave dealing with a condition that is managed daily by injections and regular hospital visits, so when we were approached by Diane from Nottingham City Lions with an offer for a child to enjoy a summers holiday we knew just the family!
The family were met by Diane at East Midlands airport and they all flew out to Tenerife South. On arrival transport was waiting to whizz them away to Club Marino in Costa del Silenceo.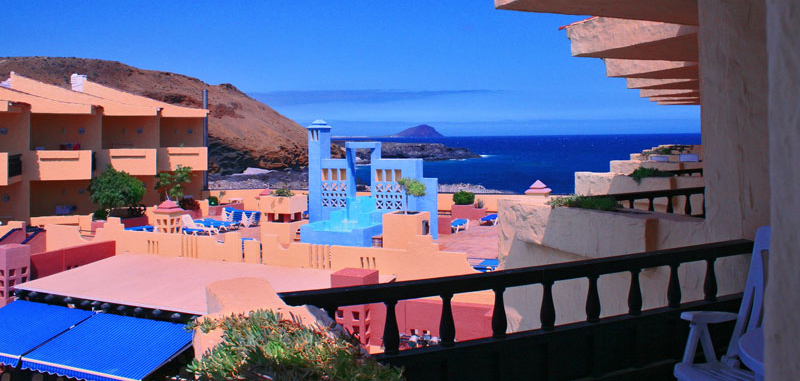 San Miguel is the owner of Club Marino and has organised the holiday along with the Tenerife Lions and transfers for the past four years for children and they have proved very popular and successful.
The hotel has a swimming pool entertainment room and junior disco, everything to cater for their needs and there was evening entertainment every night.
Joshua and his family enjoyed organised days out at Loro Parque, Siam Gardens and the Aqua Park and Joshua was even given spending money by The Nottingham Lions which he saved to treat himself to swim with Dolphins!
Here is what Joshua had to say about his wish…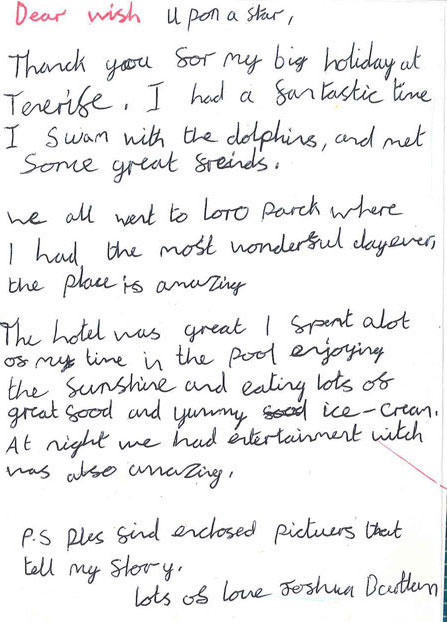 We would like to sincerely thank The Nottingham City Lions, Tenerife Lions and San Miguel for all their hard work and generosity in making Joshua's Wish so special.