15th April 2015
Grace's Wish
10 year old Grace was diagnosed at the age of 3 with Type 1 Diabetes and has worked extremely hard over the years to manage her blood sugars. Due to the nature of diabetes Grace never gets a day off from her condition and needs to perform regular blood monitoring, counts her carb content in her food every time she eats and has to make sure she gives herself the correct dose of insulin.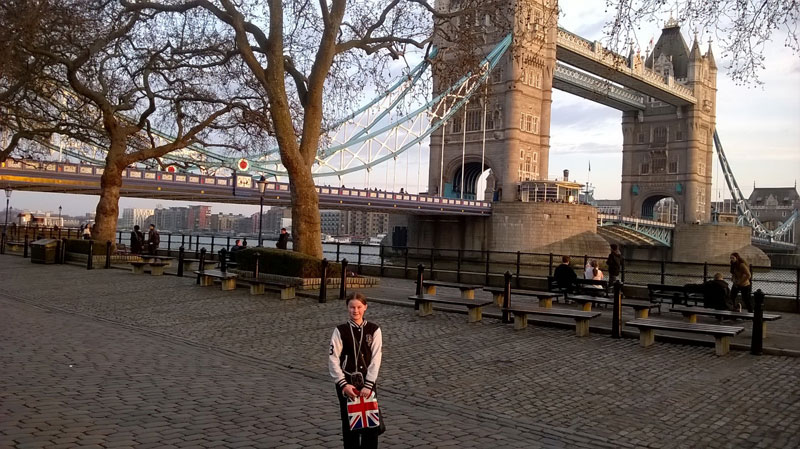 When we received a Wish form with an accompanying letter from Grace (below) we stepped straight into action to make her Wish come true to have some girlie time with her mum.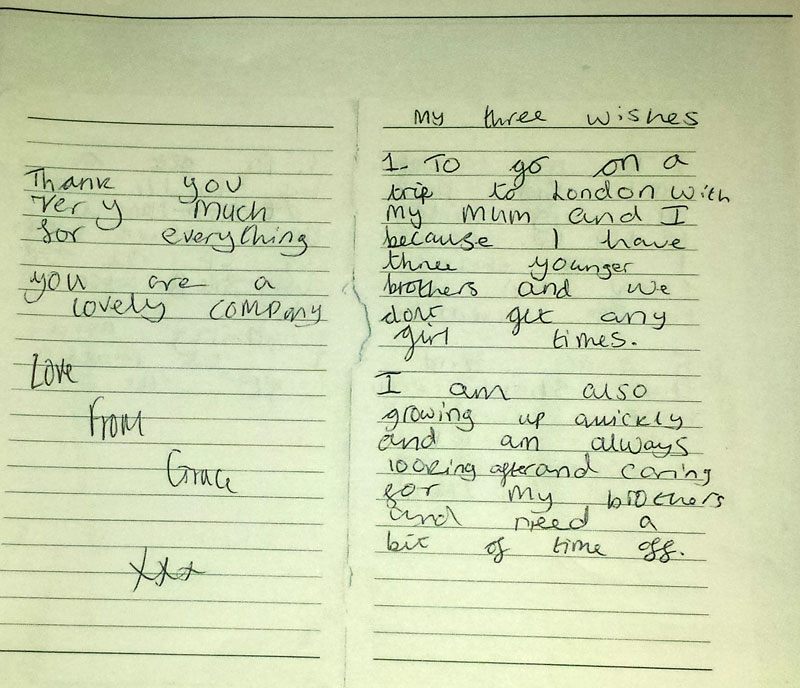 On the 10th of April Grace and Mum caught a train to London and checked in to the Tower of London Hilton Hotel for a special night together to begin their exciting weekend in the Capital.
After breakfast on the 11th of April, they made their way over to Hamleys Store where they were met as VIPs by the team and treated to a tour around Hamleys, purchasing gifts along the way.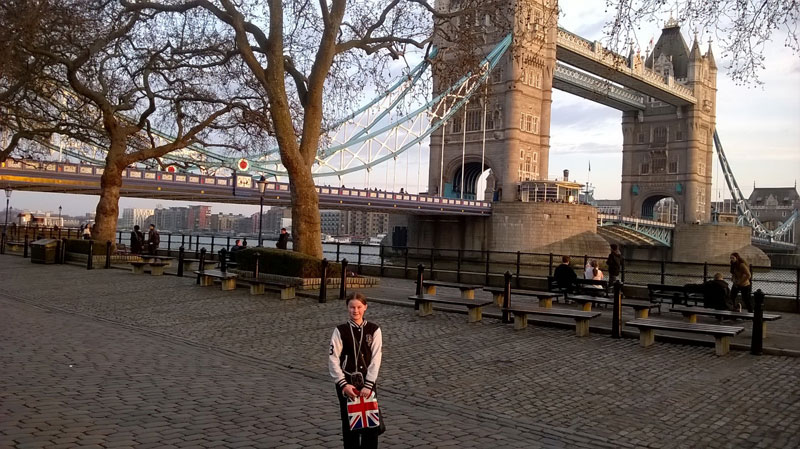 Thank you so much Hamleys for making this Wish so special.
Later that afternoon, tired from sightseeing and browsing around Harrod's, they made their way up to the Georgian Restaurant for afternoon tea.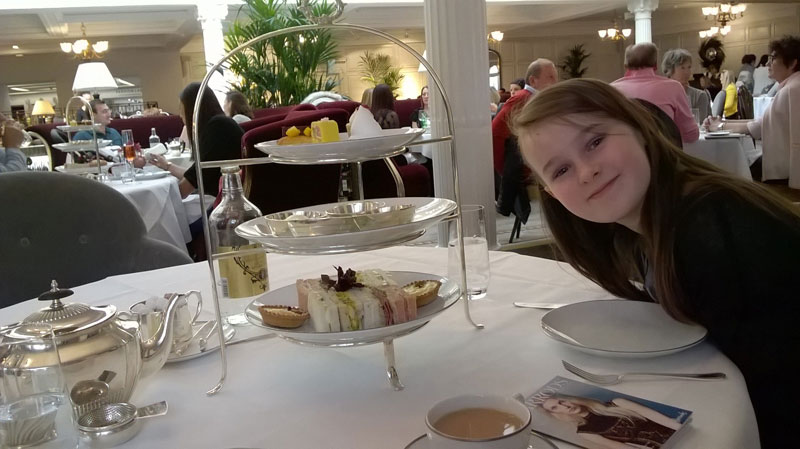 Sunday morning Grace and mum travelled to Madame Tussauds for another VIP tour where Grace could not help doing the "Mobot" alongside the famous Mo Farrah. You are a winner in our eyes Grace!
Here is what mum had to say on their train journey home Sunday afternoon.
"Just wanted to say a huge thank you for Grace's (and my) wonderful weekend. We are on the train on our way back. Everything was fantastic"
This is a lovely thank you from Grace:
To When You Wish Upon A Star Charity,
Thank you so, so much for the wish. I hope I sound very thankful because if we saw each one of you now I would give you a massive great HUG! When we got there on Friday we got the warm cookies and checked into the Hotel and went for a walk.
When we woke up on Saturday we went to have some breakfast and I wrote my postcards. Then we got the Tube to Hamleys and got my amazing VIP tour. We were shown round by a nice lady and got my hair done and got a free goody bag. THANK YOU!
Then I spent my £50 voucher. I bought some nail varnish. It is amazing.
After that we went to Harrods to spend my £50 and then have my posh afternoon tea. It was so yummy!
I am so grateful. Then on Sunday morning we went to Madame Tussauds and got my picture taken with Beyoncé and lots of others. Then we got the train back.
I really can't thank you enough for what you have done. You are such kind people! Lots of love from Grace xxx