27th August 2015
Enzo's Wish
Our Wish team heard that Enzo also loved trains so we got in touch with The new Virgin East Coast Train Office who were delighted to give his family 1st Class Seats whilst Enzo travelled from Edinburgh to Alnwick, en-route to Windsor, in the Drivers Cab escorted by a Virgin Senior Train Supervisor.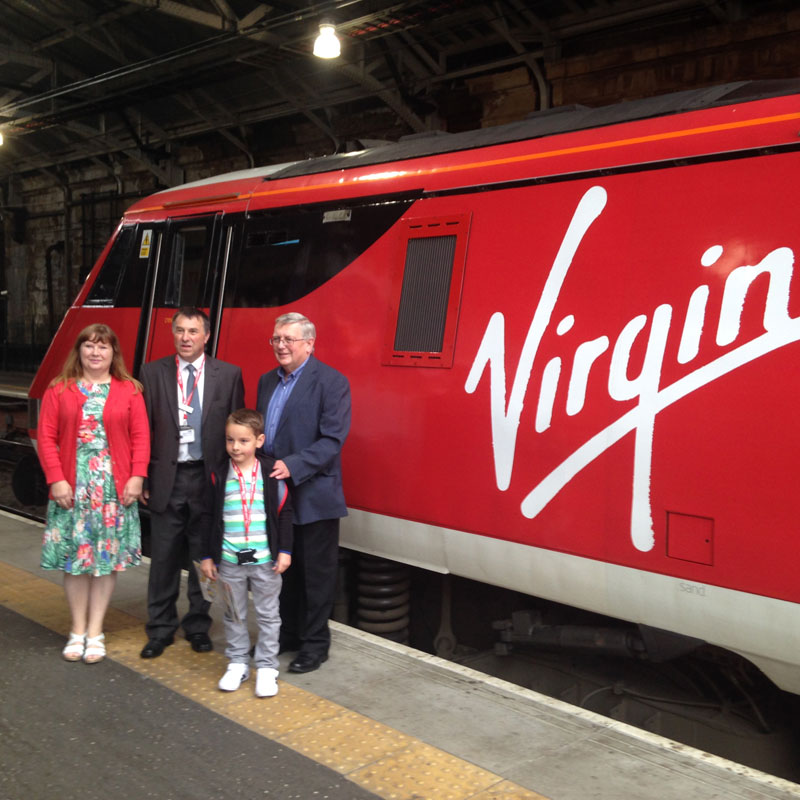 We were delighted that Virgin Trains went to so much effort to make this Wish extra special and Enzo was speechless when they gave him a very large box of Lego to build his own train station when he got home.
Needless to say they had a wonderful time, from the moment they stepped onto the train and were whisked to the magical Legoland Hotel for 3 days of adventure! Below is a wonderful thank you we received on their return with some great photo's capturing all the fun and a fantastic postcard of a LEGO FAIRY, how brilliant!