28th August 2015
Lucy's Wish
Lucy's Wish was to visit Florida so she could experience all the thrill rides. Thanks to the incredible donations by our supporters the Wish fairy had the honour of granting this very exciting Wish.
Lucy is an incredible young lady. Her daily routine at home includes administering her insulin by injection each morning for her diabetes, then she takes her daily dose of tablets including the antibiotics, 2 puffs of the inhaler and physiotherapy for her Cystic Fibrosis. This is repeated again each evening.

On the 11th of August 2015 Lucy and her family made their way to the airport to embark on their first ride, a Virgin Airways flight to Orlando. Upon arriving and settling into the 4 bedroomed villa, Lucy settled in and made friends straight away with the local lizards.

Each day the family set out to different parks in excitement of the rides.

We were so happy to receive this email from Sophie and mum on their return.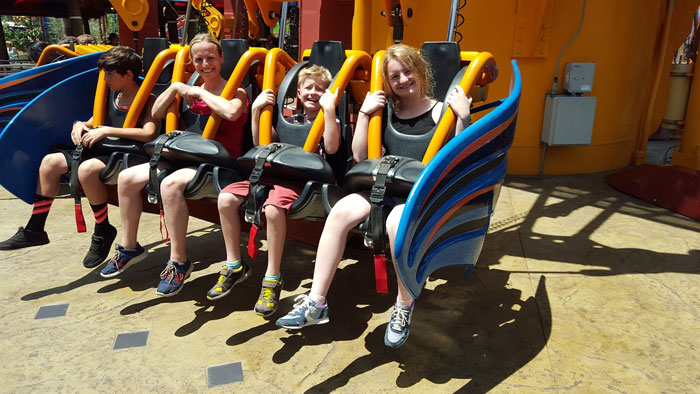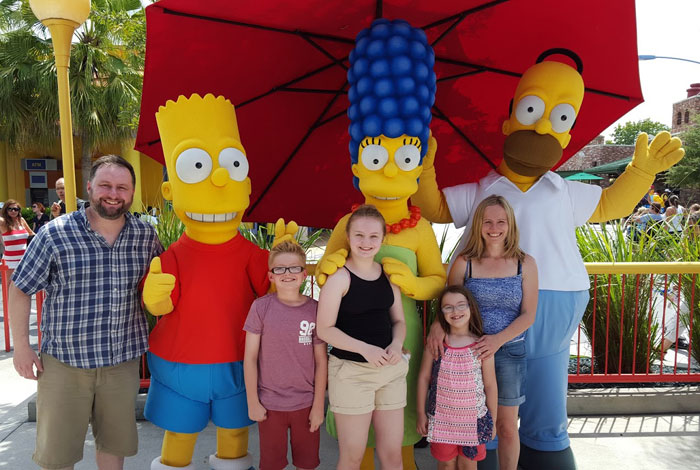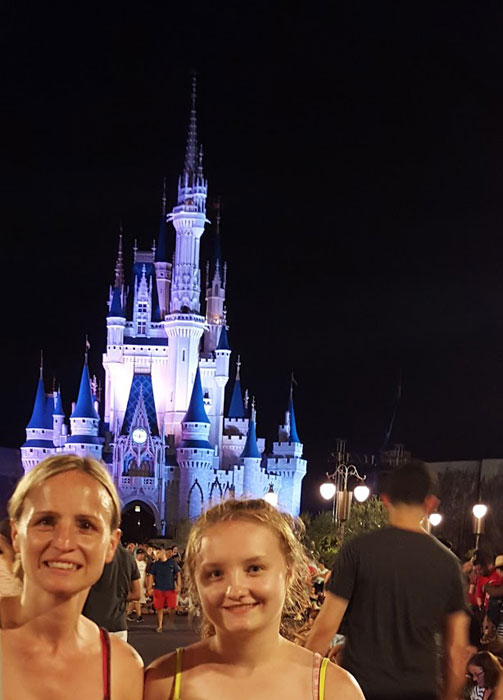 We are back!

Here are some pictures of Lucy's Fantastic Dream Wish, we are all so grateful, it was epic! Sorry it's took so long we all slept today and didn't wake up until 1pm!
It is something that we will never forget, it was truly magical, thank you so so so much.
Lucy, me and Holden went on all the terrifying roller coasters/rides at each park, eek but to say they were brilliant is an understatement. They were amazing and terrifying at the same time. Lucy loves her thrill seeking on roller coaster rides and this has just been the best time ever for her, and I got to go on them too, even Falcons Fury (Busch Gardens)!
The heat/weather was perfect, Lucy loved it. She experienced all the fun at the parks and also the epic weather system they have their, brilliant sunshine to torrential lightning and thunder storms, all she will never forget thanks to you.
I can't thank you enough for doing this for her.
xxx Lisa and Lucy xxx