When You Wish Upon a Star has a simple mission, to grant the Wishes of children living with a life threatening illness.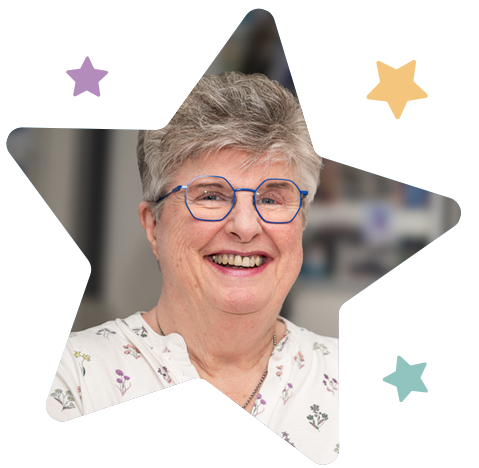 Barbara White OBE MinstF Founder
When You Wish Upon a Star has a simple mission, to grant the Wishes of children living with a life threatening illness. The charity was founded in Nottingham by Barbara White OBE who was so inspired by a seriously ill four year old with a dream to meet Mickey Mouse that she wanted to bring smiles to the faces of many more brave and courageous children. Our Wishes have the power to transform the lives of the children and families we work with and since 1990 we have proudly granted over 18000 Wishes across the UK.
Some children Wish to be a fairy princess or soldier for the day, meet celebrities or sporting heroes that range from the Red Arrows to Mary Berry and others Wish for a laptop to keep in contact with their friends and family whilst in hospital. One of our most popular Wishes remains the exciting opportunity to swim with dolphins and meet all their favourite characters in Disney World, Florida.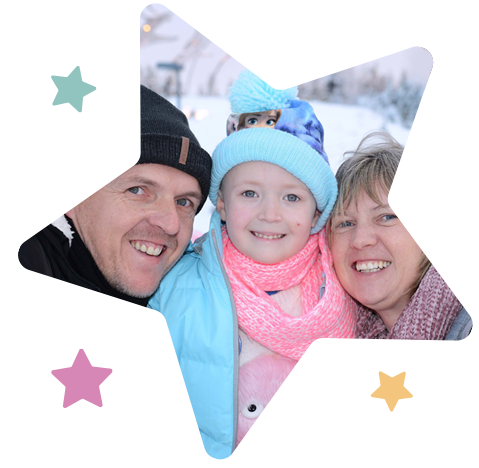 In addition to our Wishes throughout the year, we also organise a number of days out and treats for the children like our incredible Harry Potter-themed trips on-board the beautiful Belmond Northern Belle train, where characters entertain the children on their journey with weird and wonderful magic, flying broomsticks, props and costumes, keeping them amazed and entertained all day.
Every December the charity also enables hundreds of children to swap hospital beds for sleigh rides transporting them away from appointments, treatments and injections to the winter wonderland of Lapland in Finland on board our Santa Express flights.
We believe every child deserves to smile and with your support we can provide time away, giving children and their families something to look forward to through times of uncertainty and often financial as well as emotional strain. Wishes and Treats allow the family to put their child's illness on hold as they have fun and create precious memories.
How it all began
"In 1989, I met a delightful little 4 year old girl Johanna who was very sick, but still managed a smile! Johanna told me she would love to go to Florida to meet all her favourite characters, so I started fundraising for the family to have a trip of a lifetime, but sadly during this time Johanna's health deteriorated and her Wish could not be granted as this brave little girl passed away.
Meeting Johanna and her lovely family was inspirational and seeing all the heartache they went through, inspired me to start When You Wish Upon a Star in September 1990, so more sick children could have their magical Wish granted."
- Barbara White OBE MinstF Founder